This month is a particularly busy and exciting one for ETC in Italy. Let's take a look at what's happening.
Music Inside Rimini
A team from ETC's various European offices is assembling on the glorious east coast of Italy for Music Inside Rimini. This three-day event covers aspects of music, technology, light, sound and video. As well as your typical tradeshow booths, visitors can attend an abundance of live shows, product demonstrations, presentations and training sessions.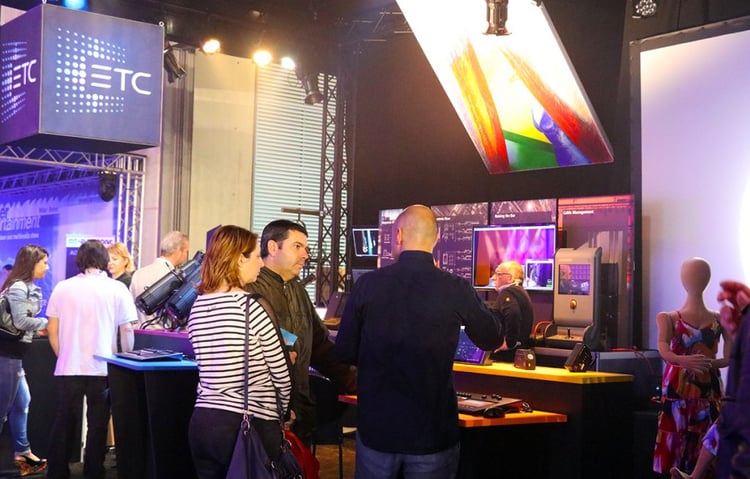 It's not the first time we've been a part of Music Inside Rimini. Last year, in addition to hosting a product showcase area in the exhibition hall, we participated in the 'Live You Play' segment of the event. For this unconventional product demonstration, on a dedicated stage we explored the remarkable interaction between light and dance, with the help of the acclaimed lighting designer A.J. Weissbard and a team of talented dancers and musicians. Our friends at Link kindly filmed the performances – you can check them out below.
Eurovision Song Contest
To the uninitiated, the Eurovision Song Contest can seem a mystifying cultural anomaly. In short, it's the Olympics meets American Idol. More specifically, it's an annual song contest where the countries of Europe send a song and performer to compete, and they all vote for a winner. A staggering 180 million people tune in for this live extravaganza of multicultural entertainment.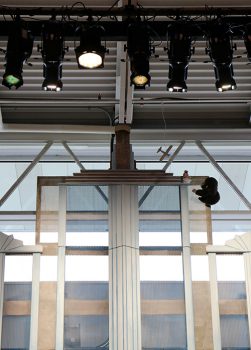 So, you may be thinking "Okay, I'm with you, but what does that have to do with ETC and Italy?" Well, this year, we have a member of the extended ETC family taking part in the competition. Representing Italy is singer-songwriter Francesco Gabbani, a first cousin of ETC's regional sales manager for Southeast Europe, Davide Gabbani.
Francesco's song, Occidentali's Karma, is a tongue-in-cheek reflection on the attraction that Western people have for the spirituality of oriental cultures. The inspiration comes from a book by British zoologist and ethologist Desmond Morris, The Naked Ape. In his performance Francesco dances with an ape, which is not only a unique selling point but also tells the story of the song.
It's a catchy tune with a fun dance routine, you can take a look for yourself here:
Needless to say, we're keeping our fingers crossed for Francesco!
In the U.S., the 2017 Grand Final will air live on the Logo television network on Saturday, May 13th at 12:00pm PDT.
Showlight
A little later this month, a group of ETC representatives will be heading over to Florence for the Showlight Quadrennial. Organized specifically for lighting professionals by lighting professionals, this unique and much-loved event promises to be an entertaining and informative few days. ETC will have a booth in the small-scale exhibition that runs alongside a program of presentations and networking events. If you'll be in Florence for Showlight, please do come over and say hello to our team.
Showlight 2017 will take place in Florence, Italy, May 20th to 23rd. For further details and registration, visit www.showlight.org.