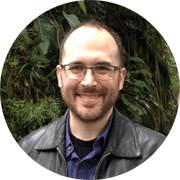 Jacob joined ETC at the beginning of 2017. A former magazine editor, Jacob is a long veteran of the theatER/theatRE wars and Oxford Comma skirmishes. He trained as an actor in New York, a sound designer in San Francisco, and as a writer everywhere. At ETC he helps with the Architectural; Dimming, Power & Switching; and Networking product lines. Currently splitting time between LA and Las Vegas, Jacob is nevertheless researching the best cheese shops in Wisconsin for his next trip back to HQ.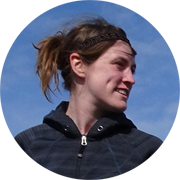 Kate joined ETC in 2012 after several years spent creating sets, props, and the occasional hack lighting design in the basement theaters of New York City. In addition to writing for ETC, she has worked on numerous in-house design projects, including tradeshow booths and the New York office's Art Deco lobby. In her free time, Kate practices figure drawing, explores obscure corners of NYC, and pines for mountains.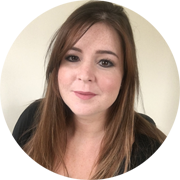 Katherine joined ETC in 2016 and is based in the London office. With her pale skin, sarcastic sense of humour and a penchant for talking about the weather, you might call her a typical Brit. She loves a good road trip, and you'll often find her gallivanting around the UK visiting friends and family. Katherine enjoys travelling, reading, walking and live music. She's also a qualified hypnotherapist – but don't let that scare you!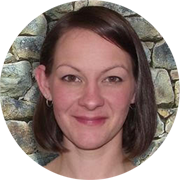 Rachel has worked at ETC since 2007. She takes advantage of the limited warm months in Wisconsin by participating in outdoor activities like camping, paddle boarding, and riding waterslides. She has several gardens that she swears she'll be able to keep up with someday. And she enjoys stretchy things like new socks, yoga, and taffy. She writes a lot, she reads a lot and she plays with her kids a lot.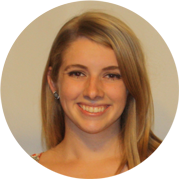 Quinn joined ETC in 2018 with a background in marketing for K-12 and higher education. Studying English in college and tutoring writing across the curriculum fostered her passion for words and weakness for puns. When she's not writing, she's likely rewatching The Office or trying a new restaurant. A Wisconsin native, she loves seeing ETC products at work in Madison-area venues she has frequented throughout her life.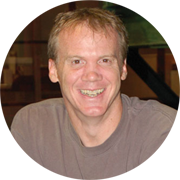 David studied theatre and lighting design extensively, but later realized that he really loves the hardware! He started at ETC in 1994 and worked as a sales manager in Los Angeles until 2003 when he moved to Wisconsin to join marketing. In his spare time he has studied yoga extensively, practicing it each day and also teaching classes along the way. He enjoys wilderness canoeing and camping and spending time in the north woods of Wisconsin.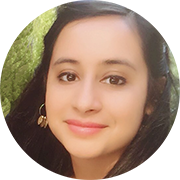 Opasna joined ETC as a Marketing Communications Specialist in the London office in 2018. Prior to joining the company, she worked in a communications agency in her home town, Manchester. Having a case of the travel bug, she took out some time to explore the world before starting with ETC; a few of her favorite stops include Montenegro and Italy! If she's not writing, reading or drawing, you will most likely find her dancing, playing some piano or trying out some sort of peculiar new activity (flying planes for example…).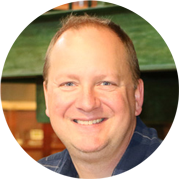 Luke started working in the Technical Services department at ETC's U.S. headquarters in 1998. In 2003, he relocated to ETC Ltd. in London, where he worked as a field service engineer and salesperson across Europe, the Middle East, and Africa before returning to the U.S. in 2016. He now serves as ETC's entertainment market manager.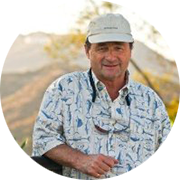 Marshall Bissett grew up in Central Scotland and studied theater direction at the Old Vic Theatre School. He worked on the original productions of Joseph and the Amazing Technicolor Dreamcoat and Rosencrantz and Guildenstern Are Dead and toured with such acts as Chicago, Neil Diamond, and The Rolling Stones. In 1983 he founded TMB, a worldwide supplier of lighting equipment. He's kept his hand in directing, which in retirement now vies for his time along with freelance writing and fly-fishing.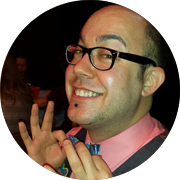 Nick works for ETC in New York City, where he specializes in control, integration, and networking. He designs power and data distribution systems, conducts trainings, and supports user needs for programming and system development. Internally, he writes education content for controls and is a member of the Controls Steering Team. Outside of ETC, Nick freelances as a designer and programmer for theatre, dance, and live events. In his copious free time, Nick likes to make his own wine.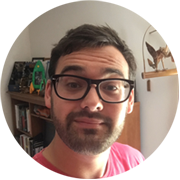 Sam finally joined ETC in 2017, after "dating" the company for a long time as a console trainer. Having trained at the Royal Academy of Dramatic Arts and done his best to work in theatres with "Royal" in their name, Sam's love for theatre, technology, and making things often help as he travels western Europe as a field service engineer. He can often be found stooped over a Mac coding something inventive, whilst wishing he took up yoga earlier in his life.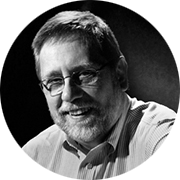 Steve is currently the Director of Standards & Industry Relations at ETC. From 2004-2017 he was ETC's VP of Research & Development where is led the group that is responsible for global new product development. Steve has had a long history of work in codes and standards. His 15 minutes of fame occurred when he chaired the USITT committee that created the internationally-accepted DMX512 standard in 1986.
As ETC's resident color specialist, Wendy focuses across product areas on color exploration, research, science, and standards. Before joining ETC, she was the color filter product manager at Rosco, a designer for theater, events, and architectural projects, and an adjunct at NYU. Wendy is pretty sure her obsession with color began when her college professor called the color choices in her first show "safe."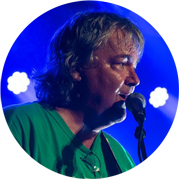 Bruce joined the ETC family in 2017. A former magazine editor and journalist, Bruce also worked in marketing at High End Systems throughout the 1990's, returning as a consultant in 2012. At ETC he covers marketing for the High End Systems product range, and pinch hits on projects for other company departments. Based in Austin, Bruce is a musician and budding record producer, and was nicknamed 'the ETC musical director' at Workshop 2018, a moniker he is now comfortable with. He has enjoyed a long side career performing at lighting industry events, loves to talk about his amazing grandchildren, and gets occasional points for sending banana nut bread to his co-workers.