"Theaters are terribly complicated spaces," says Josephine Marquez. As ETC's National Specifications Manager, and as a long-time consultant in the industry, she would know. I sat down with Marquez to talk about the process and the pitfalls of building a performance venue. The following interview text has been condensed from our conversation.
For those who haven't been involved in the construction of a venue: what is the role of the Consultant?
A consultant is the person who – with a whole team of architects and engineers – collaborates in the design of a theater. From the lobby and the inside of the hall proper to the backstage spaces, the stage dimensions, and all the theatrical equipment that goes into the hall.
Most architects have never designed a theater and have no idea what the special requirements and the acoustic requirements are at all. Sometimes an architect who has built another theater thinks that he knows all the answers. But in every theater, the circumstances – as well as what the end-user requires or what the owner requires – are very different. The Consultant assists the Architect in getting those answers and implementing them.
If you're going to do the technical design of a theater space and the technical aspects of the theater, you should have worked in the theater and understand how it needs to work.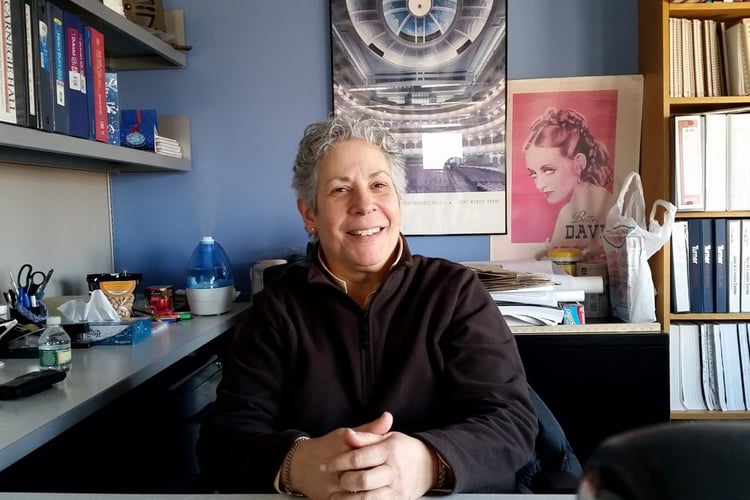 What led you to consulting?
For many years, I was the lighting designer for a major ballet company in Puerto Rico. I loved working for a ballet and doing opera. I used to tour shows, and did a lot of technical direction. So, I'd been in the theater on the production and design side for a long, long time.
I grew from doing theater, and doing lighting design, to drawing and putting systems together, and then consulting. I did some work for Bob Davis, who was doing a project in Puerto Rico – I can speak the language, so I helped him with it. And then I had worked at Roger Morgan for a year. In 1986, I believe it was, Martin Moore was leaving Jules Fisher Associates [now Fisher Dachs Associates], and I received a call asking if I would like to interview. So I went and I interviewed and I got the job.
What do you find most interesting about the job?
Personally, I like the process. I like the tug of war – not that it's combative, but you have a space that is only so big, and so many things need to happen in it. You have to try to get to the best possible solution. I like the process of dealing with the Architects and Engineers and Acousticians to come out with space that works aesthetically as well as being practical.
Can you walk us through the process of planning a project?
Somebody has an idea – "I would love to have a theater. So what do I do now?" Well, hopefully they will go an hire a Consultant, and the Consultant will sit down and have a series of conversations with either the end-user or the constituents that are going to be using that space, and then with the owner themselves. Are they going to have enough money, where is this going to be built, what is the program, will it be able to be sustainable?
Once you write a program and you put a budget number to it – and that can take years, decades at times – you go through the process of getting an Architect and a team, and then you start trying to prove that that program is correct. You go from schematic design into design development phase, where you start truly designing the space. Make the walls as wide as they need to be, air conditioning ducts large enough to fit humans, make sure you have places to run all your electrical wiring, places to put all your equipment, storage. Make sure that it's a viable and working space.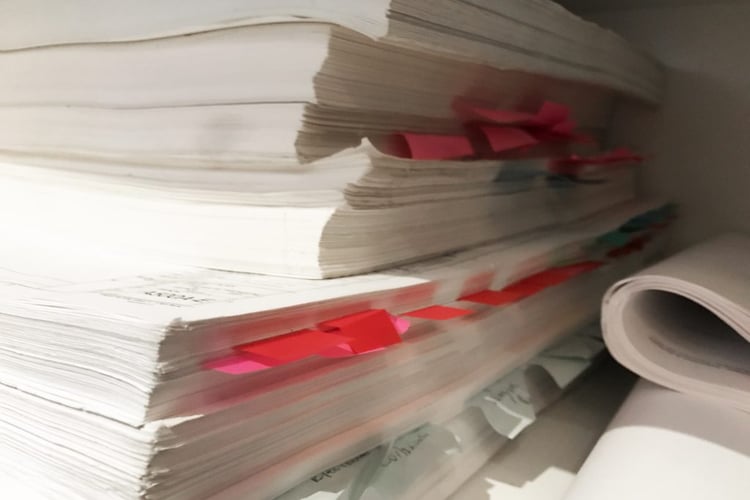 It's a sad thing to say, but at the end of design development very often there is a thing called "VE:" value engineering. You have to then look at the budget and sometimes re-shuffle the spaces all over again, and cut, re-design – move it around to make sure that it fits the budget. Once that is accepted and you are within the budget, it moves on to CDs – contract documents – where you actually then write all the specs and finalize all the documents to be able to bid the project.
Sometimes, people don't understand that, during the design process, there are millions and millions of decisions that are made. You try to make the best decision that you can, driven by budget, or by a board, or by end users that can change and vary – and that, by the time the place opens, might be a group of different people from the ones you started with.
What do you watch out for during the design process?
To start with, the size of the hall, and how many seats should be in that space, how many galleries. Sometimes people, in order to make money, they want a very large hall, which might either fit or not fit in with the special requirements. The sightlines of the theater. Is it a transformable space; does it have also a concert shell; not everyone knows how to design that, to make it fit into the space and make it move in and out properly. How the counterweight set works: whether it is manual, how many line sets, or whether it is motorized rigging, which now is being designed into projects much more than it used to be. How many dressing rooms, how many bathrooms. How big are the bathrooms. All of those requirements that, if an architect does not understand or if an end-user or the client does not understand, the theater consultant is there to assist in designing.
How do you make sure that nothing important is cut during the "value engineering" phase?
Personally, when I budget equipment, I start with a hefty number. Not that it's a made-up number, but, if I have to cut some part of it, I am still have a viable and working system.
A consultant is terribly important at that time to fight the fight, because you will need to fight the fight and understand what you are fighting for. If you're not sitting there, the first thing that will be cut is ten line sets, or half of the lighting system.
What is important is to maintain the integrity of the theater. Yes, it must be beautiful, yes, it must allow people to come in and have enough bathrooms, but ultimately, it's a theater. And you have to remind the team that it needs to function as such. So don't just cut technology or theater equipment because it's the easiest thing to put a line over – because it's like "nobody cares…nobody's going to see it." But that will impact everyone that comes into the theater.
What are some of the potential pitfalls a project can face during construction?
There can be – and most of the time there are – some surprises, and that can challenge the budget. Sometimes architects will design things that look great on paper but then cannot necessarily be built, or not as easily as one thought.
Anything that adds time to the construction schedule affects the cost of things. You could have spent five years pricing, and then there is a strike, and it totally affects that budget. Nothing is iron-clad. You think you have everything under control, but it's like anything else.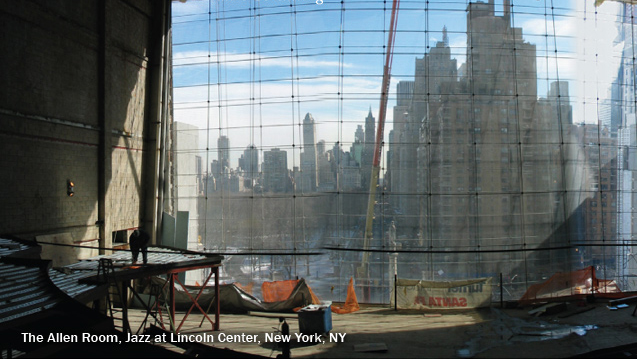 How are renovation projects different from new-construction projects?
Renovations can be truly challenging. There might be drawings of the space, but those drawings do not always reflect what was actually built. Someone can come and take measurements and do probes, but you never know exactly what you're going to find until demolition starts. Like – there is water underneath the hall, and nobody knew it existed. Or a wall that you thought was going to stay up – once you start demolition, the wall doesn't want to stay up. You might find asbestos where you did not expect it, so then you have to spend time and money. So instead of actually doing real work, you're just remediating things and spending a lot of money.
You're dealing with catwalks that are too small, and things that are really not up to code nowadays. There are ADA [accessibility] issues – you had 26 steps to enter the hall before, and now you have to have a ramp…so it is a much more challenging thing to do than a brand-new space. If you touch anything, then you have to bring everything else up to code.
Theaters are often completed years after they are first envisioned. What do you do to "futureproof" your work?
You put enough infrastructure in to allow you to move into the future. The specs are meant to cover the immediate changeover – the five-year design period. You write the spec in such a way that it allows you to purchase the most current technology at that time it goes to bid. So if the place takes 10 years to build, you can purchase whatever is current then. Sometimes you're successful, sometimes you're not.
With a brand-new space, you hope to design it correctly from the start – at least correct for your time period.
What happens when construction is complete?
Once it's up, theater consultants come through and inspect and test all the systems designed by them; the lighting systems, the rigging systems, the stage elevator – it sometimes takes months, if not longer, to shake out the building – and do the remedial work needed and then you re-test.
There's always is a deadline, Opening night Gala, it's "finished." It's usually not completely done, but it opens anyway because you've arranged years in advance for musicians and artists to come do this grand opening. The show must go on… but it's a building, and sometimes it's not totally there.
Then you spend another x amount of months finishing the actual theater. And then you look at it many years later and say "My god, there it is" Because you build a building that hopefully stands up for a hundred years, maybe more.
Do you have questions or stories about building a theater? Let us know in the comments below, or email us at blog@etcconnect.com