Source Four
is the most popular brand of lighting fixtures in the industry, with more than 3.5 million units sold since the tungsten model was first introduced at the
LDI tradeshow
in 1992. In a world of fast-changing trends and frequent product replacement, Source Four fixtures have remained the go-to tool for designers, for several reasons.
Part of the staying power of the Source Four brand has to do with the state of market at the time of its introduction. There were two main segments to the industry: the rental/Broadway market and permanent installations. Rental houses and touring shows wanted rugged, simple and easy-to-maintain quartzoid profile spotlights. Back then, the Altman 360Q sold for around $119 and was the most widely utilized. The 360Q was rated up to 750 watts, but users routinely installed a 1,000-watt FEL lamp. That meant that it required a lot of maintenance, because the heat would eat through gels, reflectors and shutters, leading to constant replacements.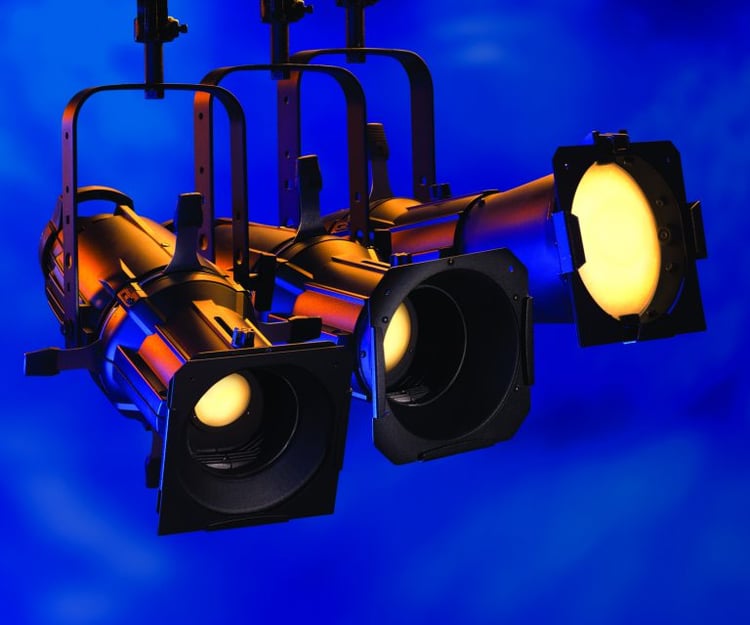 Performing arts centers, schools and other permanent-installation venues needed a higher-performing, specification-grade ellipsoidal spotlight. Strand and Berkey Colortran produced those types of fixtures, but their $300+ price tag was expensive.
That created the perfect conditions for the Source Four fixture to take over the market. It could produce the same output as a 1,000-watt fixture, using just a 575-watt lamp. Its smaller size meant it could fit into many different hanging positions. The Source Four fixture's cold-mirror reflector reduced the amount of heat going through gels and gobos, extending their life, and it focused less heat on a performance space. The rotating barrel solved the problem of shutters, because it could be oriented to meet any shutter-cut requirement without the fixture needing rehanging. It was brighter and looked brighter, because even in North America, it didn't use a 120-volt lamp but rather a 115-volt lamp to compensate for the voltage drop produced by dimmers and long cables. The result was a fixture operating at full brightness, even when plugged into a dimmer and a long cable run.
With the higher performance of the Source Four fixture and the number of features it offered, it very easily could have been priced high. But David Cunningham, the inventor, wanted it to compete with the $119 Altman units. After volume discounts were applied, the Source Four could be purchased for $145 to $150. Once the design and rental communities saw that, they said, "We have to have this."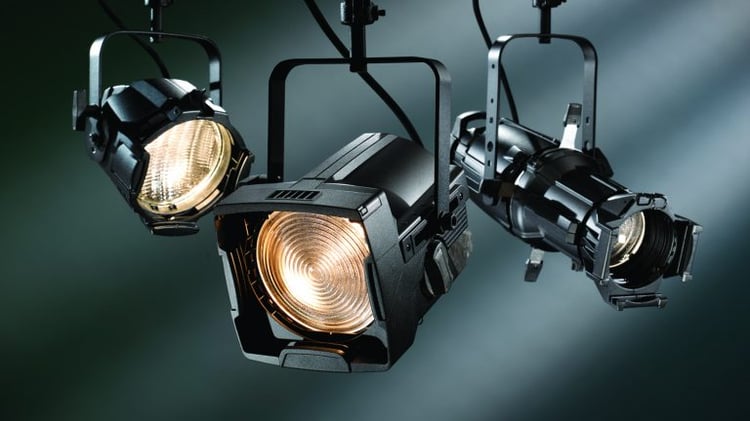 The Source Four's "sweet-spot" pricing and features created a feeding frenzy. I remember that at Production Arts, we placed one of the first orders, which was for 5,000 units! Eventually, the Altman fixtures were being sold off on the used-product market and the Source Four took over both the rental and permanent-install markets.
To understand why the Source Four fixture is still so popular 25 years later, you have to appreciate what a huge leap it made in 1992. The HPL lamp is the heart of the fixture, and twice as efficient as what was on the market at that time. In terms of quality and dollars-per-lumen, the Source Four was an incredible achievement. It would have been hard to make another leap-and-bound improvement to it over time, because it was already so far ahead of any other ellipsoidal spotlight.
A lot of discount manufacturers have tried to copy the design of the Source Four, but while they might be able to mimic its physical size, layout and a few features, they had difficulty reproducing its dichroic cold mirror or optics, preventing their fixtures from matching the performance of the Source Four. Also, the Source Four fixture had many patents protecting it, which created a disincentive for 'clone' manufacturers.
The Source Four has cemented itself as an understandable tool for technicians and designers. The variety and types of Source Four fixtures, and the addition of the EDLT (Enhanced Definition Lens Tube) – which makes projections even crisper – have just reinforced that idea.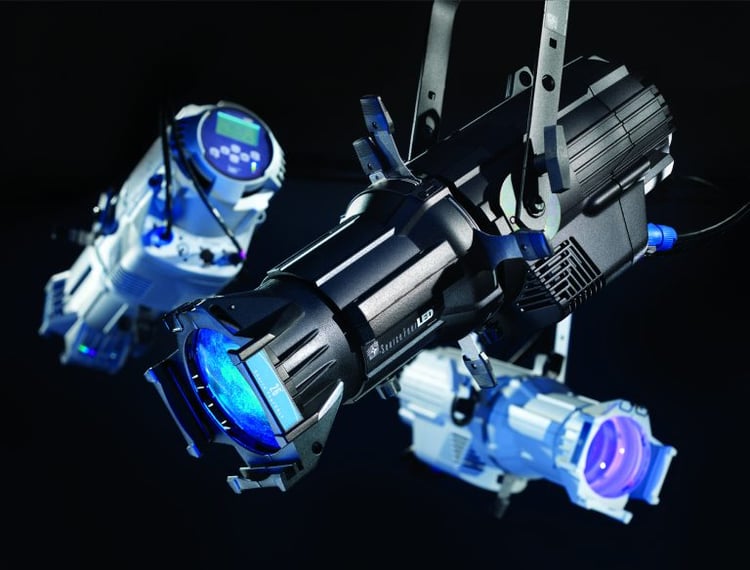 Despite recent trends, LEDs have not eclipsed the Source Four brand. Other manufacturers rushed to create LED spotlights with a Source Four body, but didn't succeed in quality. When ETC came out with the Source Four LED luminaire, its superior seven-color light engine, advanced optics, and familiar operation made it a worthy tool in the eyes of the market. And the fact that the Source Four LED luminaire can be fitted with relatively low-cost adapters to cover a variety of applications makes it an attractive fixture for designers.
As energy requirements change and new lighting philosophies emerge, ETC will continue to move the Source Four brand forward. We will remain dedicated to developing useful, trustworthy tools that preserve the quality of light. And any new fixtures that will be added to the family will have to meet the highest standards to be deserving of the Source Four name.
***************************************************************************************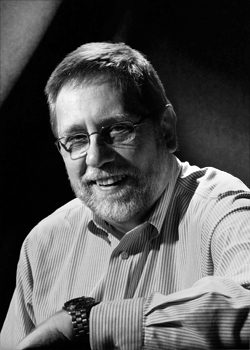 Steve Terry's professional career began with the Dance Theater of Harlem, where he toured internationally as their production electrician. In 1976, Terry was responsible for the first computerized lighting-control system on Broadway, for A Chorus Line. That year he also became the executive vice president and chief engineer for Production Arts Lighting, which was acquired by PRG in 1998.
A longtime consultant to ETC, Terry joined ETC's ranks in 2001 as vice president of Professional Services. In 2004, he became the vice president of Research and Development, working to further integrate ETC's product-development efforts with the demands of the marketplace that he knows so well.
During his career, Terry has been a major visionary force behind some of most significant technical advances in the field. He authored the design specification for the first fully digital high-density dimmer rack for touring. In 1986, he chaired the USITT (United States Institute for Theatre Technology) committee that created the now globally accepted DMX512 standard for digital communications in lighting systems. He also founded and was the first chair of the USITT National Electrical Code Committee, and was appointed as a member of NEC Code Panel 15 in 1994.
In 2006, Terry was inducted as a fellow of USITT. He was a founding member of the ESTA (Entertainment Services and Technology Association, now PLASA) Technical Standards program and co-chaired the ESTA Control Protocols Working Group that developed the state-of-the-art ACN and RDM control protocols. He is also a member of the PLASA Governing Body, the PLASA Technical Standards Council, the PLASA Electrical Power Working Group, and many Underwriters Laboratories Standards Technical Panels. He is an ETCP-certified electrician and an ETCP-recognized electrical trainer.
This article first appeared in the May/June 2016 edition of mondo*dr magazine.