The Emmy award-winning TV show Red Dwarf recently made a welcome return to UK screens for its twelfth season. Delighting its dedicated fanbase, the latest run of the sci-fi comedy features a striking collection of lighting effects, thanks to some impressive programming by Ziggy Jacobs-Wyburn on an Cobalt control desk.
Red Dwarf's Director of Photography, Ed Moore, encountered Jacobs-Wyburn at the PLASA Show 2015, where she was demonstrating a Cobalt lighting desk. Moore was keen to maximize the potential of the recently upgraded lighting control systems at Pinewood Studios, which included Cobalt and Congo jr consoles. In turn, Jacobs-Wyburn was invited to join the team for the two new series that were about to begin filming.
In line with broadcaster UKTV's commitment to the BAFTA albert consortium sustainability group, energy efficient LED lighting played a key role in the production. It was soon apparent that Jacobs-Wyburn was able to do much more than anticipated, both with LED technology and the Cobalt desk, and the production team was blown away. She demonstrated how simple it was to generate a lot of dynamism and movement in the lighting, and assisted with the creation of a plethora of effects, including fire flickering, alerts, sirens and general "space-related stuff".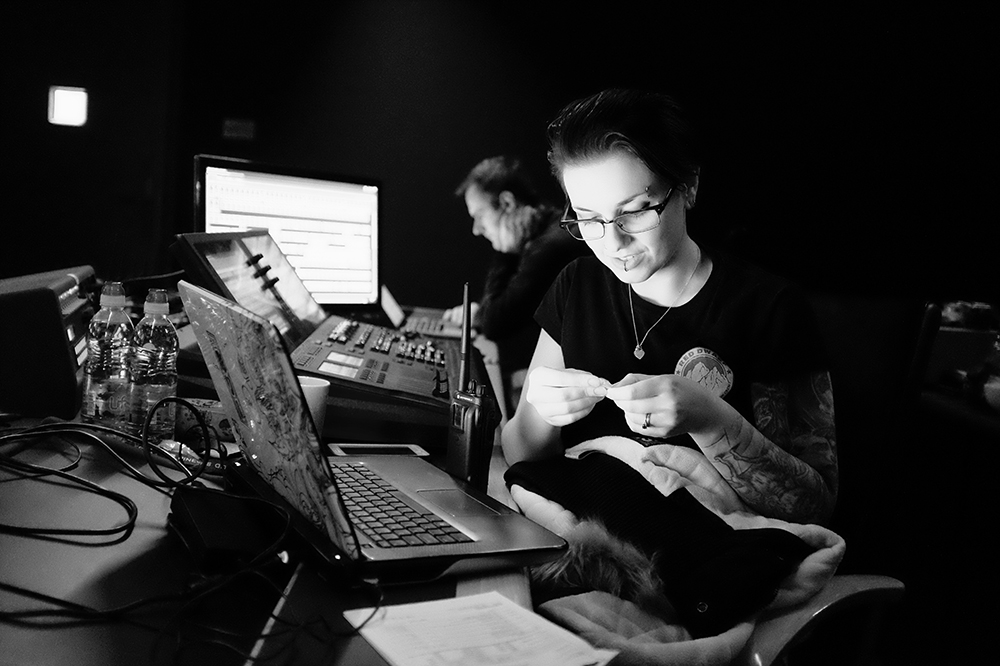 "With the Cobalt, the quick ability to put things directly onto faders is great when your patch changes all the time and when you're constantly plugging new things in," says Jacobs-Wyburn. "LED props were constantly being added and relocated, and you don't necessarily have time to record into groups, sometimes you have individual channels that are just going to be used for one scene that is being set up very quickly. It's useful to be able to grab those channels and set them up on four faders in order, use them for that one scene, then remove them from those faders and not have to think about them again. That is really something that only a Cobalt is capable of."
Storing and recalling moving light information was also a breeze for Cobalt. "Consistency of looks is always a big deal on a series, and especially here where we were filming back-to-back. With a load of spots spinning gobos and LED pixel fixtures, as well as DMX LED props, in addition to all of the normal generics, I had a lot of moving parts to keep track of on the desk. The device and effect organisation on Cobalt really makes that possible, and I was able to store them for completely consistent playback. For example, once I'd recorded a fire flicker one way, I could easily replicate it for filming the same scene again the next day, or for a live audience filming at a later date, and be using it in a completely different way in the next moment."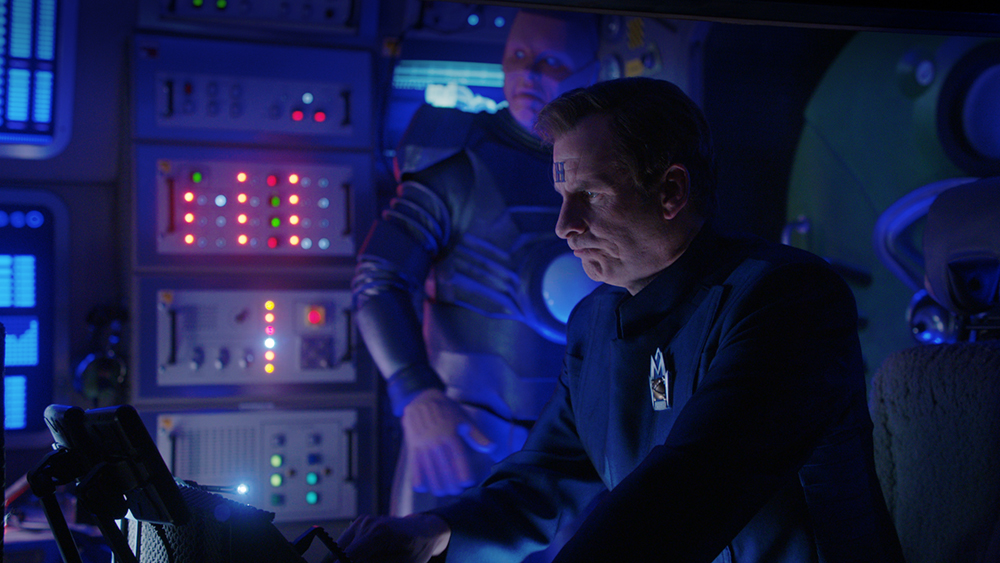 For the studio audience recordings, where pre-recorded scenes were interspersed with live action, one particular feature was indispensable. "The Cobalt allows you to stack up presets in whatever order you want, and reuse them anytime you want," says Jacobs-Wyburn. "I had recorded all the scenes and states in banks of 100 presets [episode one was in the 100s, episode two in the 200s, and so on] as they were filmed. This meant I could quickly reassemble the presets in the required order, and insert a playback cue to bring the lights down on the audience when needed. Every day, I had to stack things up out of order, something I wouldn't be able to do on another console. "
Moore adds: "No one realized that lighting could be that fast or effective. Throughout the entire course of filming, no one ever had to wait for lighting. Usually, it's a big part of filming to have to wait for LX to get set up, and if they can't do it quickly enough then you scrap the idea of the effect and move on. The Cobalt was constantly solving problems, and it was much more capable than I ever imagined it could be."

Photos courtesy of Ed Moore/UKTV.
Red Dwarf seasons XI and XII were recorded back-to-back during the spring of 2016. This is an edited version of a press release issued in October 2016.