The end of the year always calls for reflection. Before we bid 2021 adieu, we're having one last curtain call of some of our greatest hits of the year. Check out the full list below for some of the fun stats and fan favorites you may have missed over the past year.
Your 5 most-loved blog posts in 2021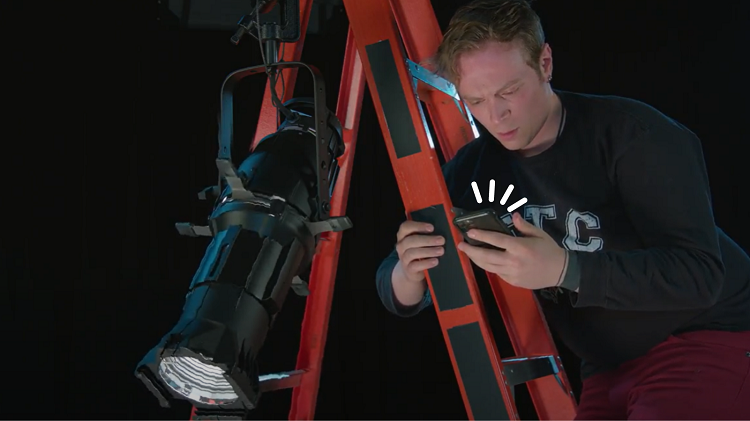 The ETC blog serves as both a source of insider information and an outlet for silliness. This year, our visitors perused stories old and new. Here were your favorites!
ETC 25/8 enhances tech support with time-traveling technology
Giving it a whirl—the most requested product demo of the year
Source 4WRD was the most sought-after product to demo in 2021. With the latest addition of Source 4WRD Color to the series, venues can easily transform Source Four incandescent profiles into RGBA LED fixtures. Did you know you can directly book an online demo with the ETC team? Find a time on our calendar that works best for you to ask your burning questions about Source 4WRD, ColorSource Spot jr, fos/4, and more.
Rewind! Looking back at the 10 most-watched videos of 2021
This year was filled with new products, updated training videos, and much more, making our video team very busy! We're always looking for ways to help you see our products and learn how to use them. Find our most viewed videos in 2021 below.
Making magic in manufacturing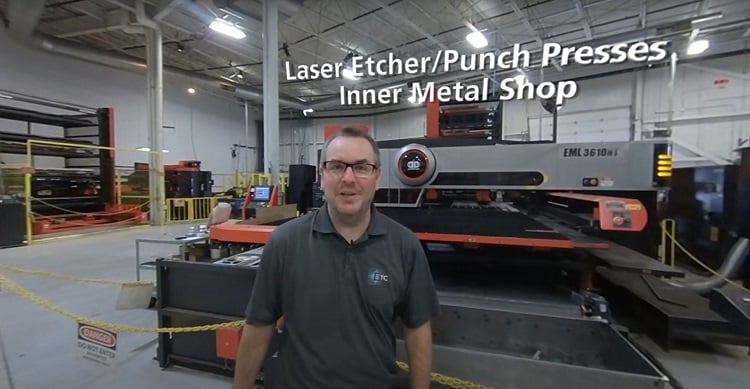 In 2021, a total of 207,216 parts were run on the Amada robots in our Middleton building. Interested in getting an inside look at our factory? You can now take an in-depth tour of the entire ETC HQ from the comfort of your home on our YouTube channel. Explore each space of the building and drag around the video to get a 360° view of our entire building, while Rick shares the story of our history and how our products are developed and manufactured.
The most downloaded LearningStage classes

With 5,247 learners online in 2021, many of you were getting the download from LearningStage this year. We are always adding new classes to our catalog. Below are the most popular ones from 2021.
1. Eos Family (Levels 1, 2, 3, & 4)
2. Element Level 1 Essentials
3. Introduction to Augment3d
4. DMX Theory Operation and Troubleshooting
5. Networking Fundamentals
Oh, baby!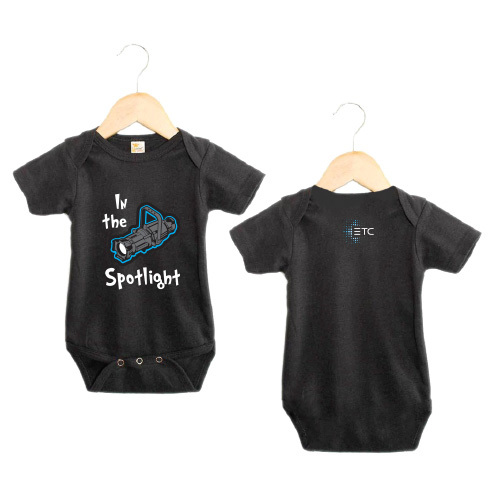 ETC employees welcomed a total of 19 babies into their families this year–with 13 total marriages as well! We employ 1,000+ people all over the world, which leads to many opportunities to celebrate life's best milestones. Learn more about working at ETC on our website.
Love was in the air…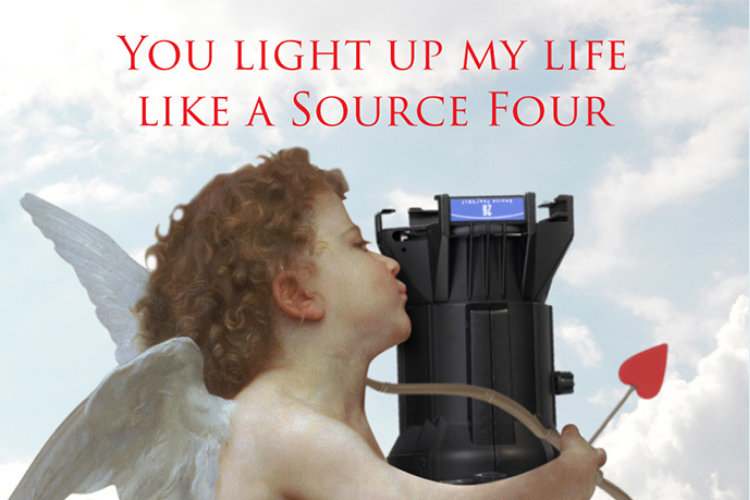 In February, we shared 6 new downloadable Valentine's Day cards filled with our best lighting puns.
Tossing in some extra fun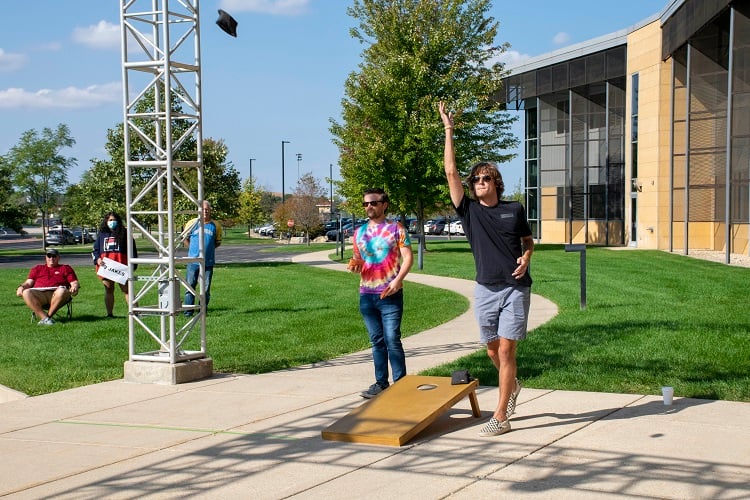 In our first-ever Cornhole Tournament, a total of 71 games were played. Big congratulations to our 2021 champions, Shaun & Tim!
Geared up with ETC swag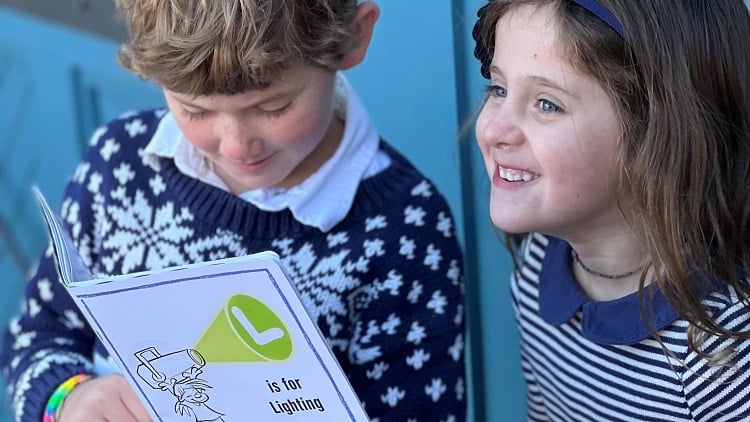 We have a blast thinking up all the swag that you might want to wear on the job, display in your office, or even use in a pillow fight. Below are some of the top sellers from our online shop in 2021.
Ending the year in spirit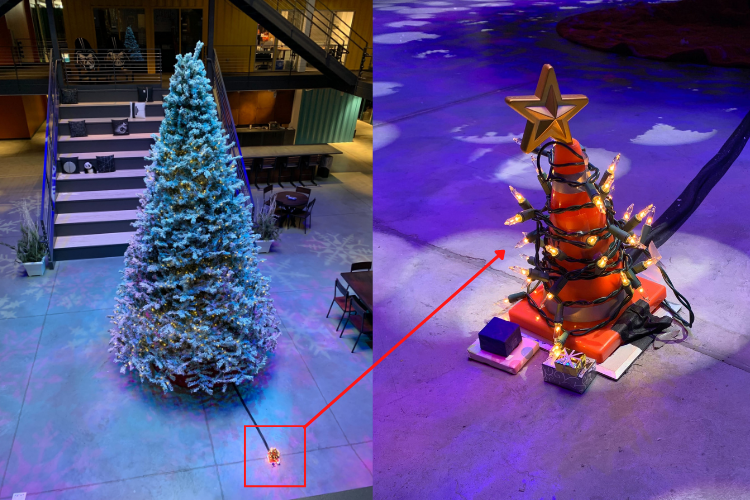 We got festive for the 2021 holiday season with 1.01 (?) trees in the bear pit! Wishing you all a happy and bright new year from ETC.