On Christmas eve 1975, ETC was founded, and a tale of impressive growth and expansion began. As we wrap up our 45th year in business, we thought it would be fun to look back at the moments that have made us who we are today.
16 offices
ETC is currently housed in 16 buildings around the world. Most of these buildings are corporate offices and manufacturing spaces, but we also have one training center in Dubai and a second in Singapore. Our 1200+ employees work from these spaces and several home offices.
Mazomanie, WI
Burbank, CA
Austin, TX
Victor, NY
Squamish, BC
London, UK
Holzkirken, Germany
Ede, The Netherlands
Rome, Italy
Hong Kong, Hong Kong
Dubai, UAE
Singapore, Singapore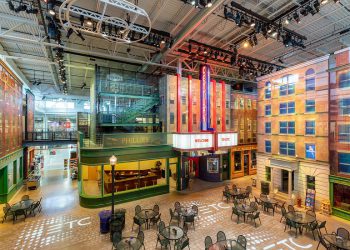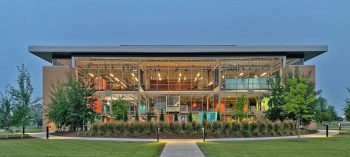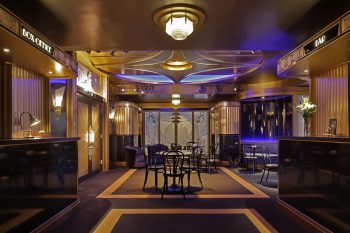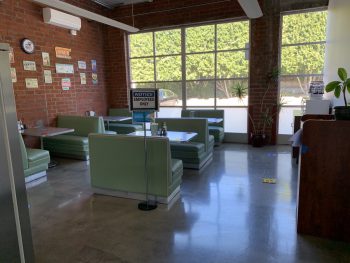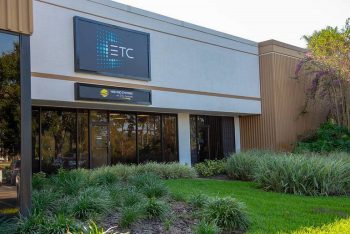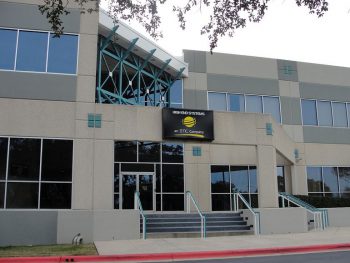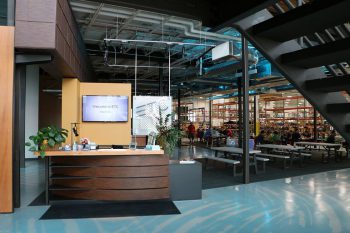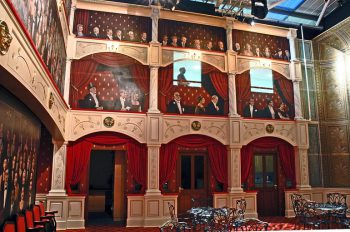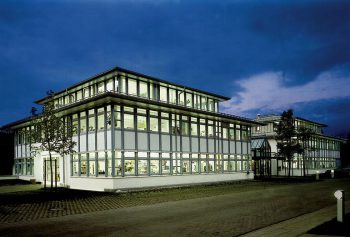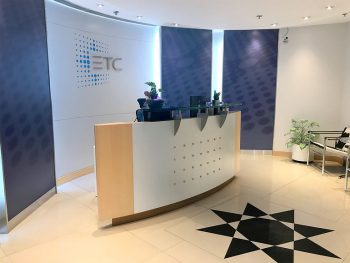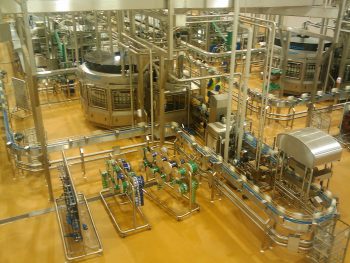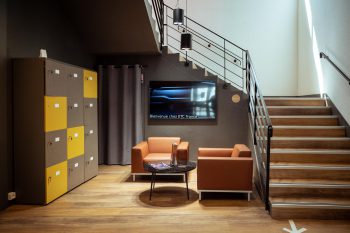 Are you looking to start a career at ETC? Check out the Careers page on our website.
6 Ed Hopper characters
ETC's Town Square lobby is the center of our corporate culture. The entire space is painted to look like a city street reminiscent of 1930's New York and takes heavy inspiration from the American painter, Ed Hopper. Each shop door leads to a different ETC department. For example, the bank façade leads to Finance, the Kelly Insurance Company leads to HR, and the Haberdashery leads to, well, the swag store. Painted on the faux walls above each of the shops are apartment building windows that feature a number of people who first appeared in Ed Hopper paintings.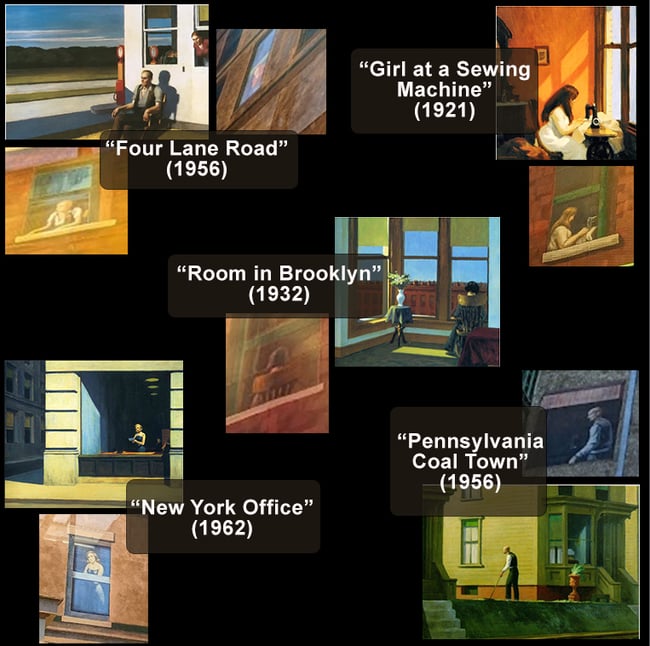 Girl at a Sewing Machine (1921)
Room in Brooklyn (1932)
Pennsylvania Coal Town (1947)
Two characters from Four Lane Road (1956)
New York Office (1962)
Next time you're in town, come visit and see how many you can find! Or, for those of you who aren't able to just swing by, take the interactive tour on YouTube.
7 ETC logos
The ETC logo began as a college project in one of Fred Foster's undergrad art classes. This design, seen below, later evolved into the energy field that became the base of the background for our ETC logo throughout the years.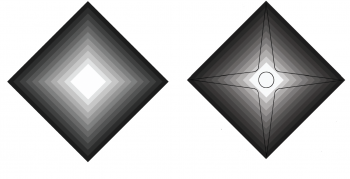 While one of the first swag pieces from ETC was a pen with the legendary phrase, "We'd rather be sailing," the first official logo looked something like this…

The logo has changed through the years. But you'll see that many of the initial elements have remained the same.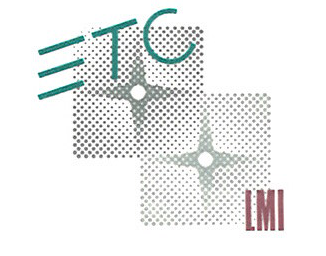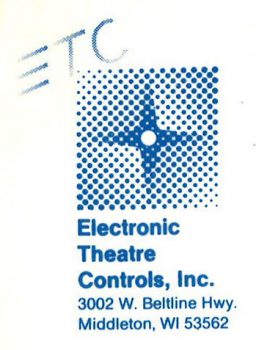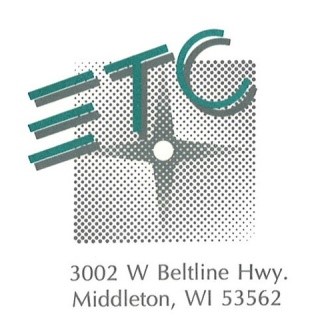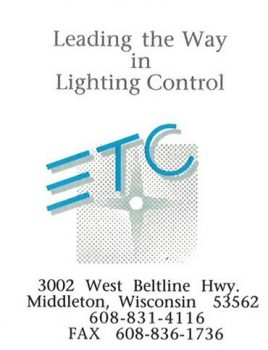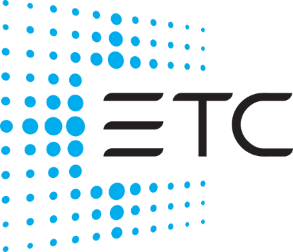 3 garages
Original CEO and founder Fred Foster launched ETC with his brother, Bill, and two college friends, Jimmy Bradley, and Gary Bewick. Their first office and manufacturing space was the garage in Fred and Bill's parents' home. When the current headquarters building was designed, it only made sense that Fred's office would nod toward where the company started. The main entrance to his office is a garage door.
Several years later, in 2013, ETC purchased a building 20 miles west of Middleton, WI, and turned it into what is primarily manufacturing space. The main breakroom is affectionately dubbed The Garage.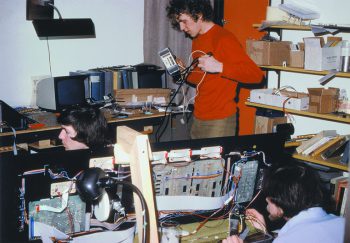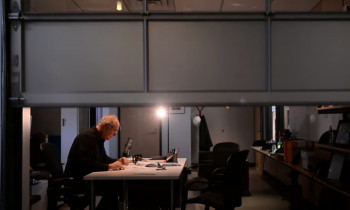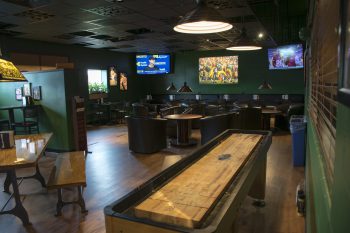 9 members of Harry Houdini's family
In our Mazomanie factory, you'll find a custom-designed and built rigging test machine named Houdini. Part magic, mostly great engineering, this rig runs every single hoist we manufacture through a full series of rigorous tests before that hoist is allowed to leave the factory.
On the Houdini test rig, you'll find the names of Harry's parents and each of his 6 siblings – the family who, no doubt, helped him make history as one of the world's greatest illusionists. While Harry Houdini was born in Hungary, his family moved to Appleton, Wisconsin when he was a young child; a city that is only a couple hours drive from the ETC headquarters building.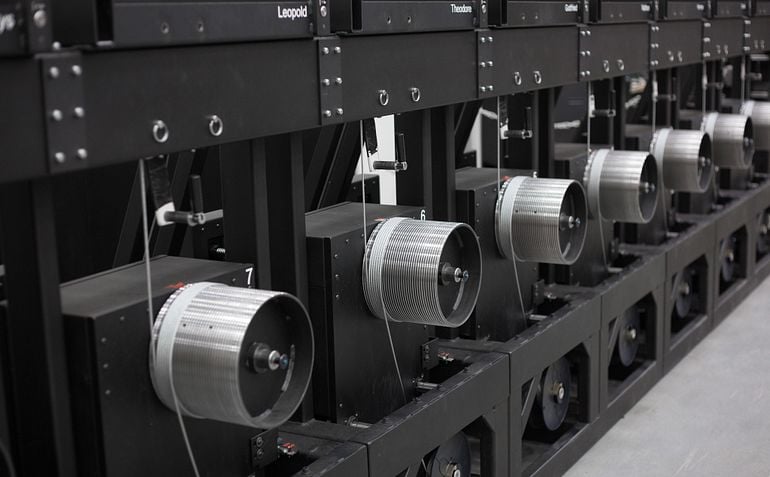 2 incandescent lamps as door handles
When you own a theatrical lighting company in New York City, it should be a requirement that you design your entire office around lighting. In 2014 an impressively artful remodeling job was completed and it did not disappoint. Rolls of gaff tape and breakout cables inspired custom wall art. Images of gobo holders and dimmer chokes became fabric for throw pillows. Two follow spot operators are etched into the glass of the main doors. Every detail was considered and executed with precision.
Including the two incandescent lamps used as door handles.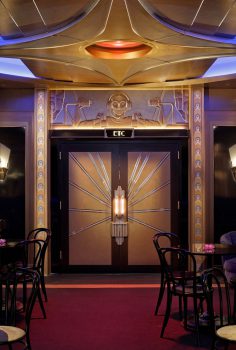 1 not-so-corporate cat
In the days before ETC was as big as it is now and there were far fewer rules, a cat named Friendly roamed the halls. However, the stories prove that his name was dripping with irony, and he was anything but. He left his mark on the employees of the time both physically and emotionally.
Rest in peace, Friendly.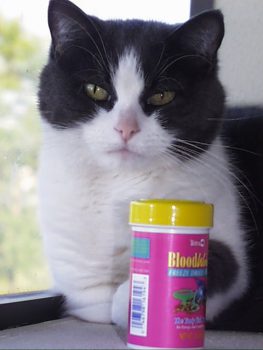 1 rat
While the cat is away, the mouse (or in this case, rat) will play! Don't worry, it's not real. But it does somehow have a tendency to roam around at night. You'll never know where the little guy will pop up next!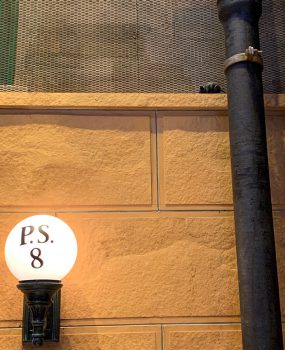 16 offices + 6 Ed Hopper Characters + 7 logos + 3 garages + 9 Houdini family + 2 door handles + 1 cat + 1 rat = 45
Happy 45 years, ETC! Here's to the next 45.