In less than one day, 400 people from 40 countries around the world had already registered for CUE 2022! This 24-hour event is slotted for February 17th, begins in Asia, and makes its way around the world, wrapping up in North America. Come join students, educators, designers, technicians, and other industry pros to learn about the topics impacting the industry today.
Will we talk about products? Absolutely! Will we talk about sustainability and the role of the live events market in creating a greener world? Yes! Will we ask the tough questions about diversity in the industry? We definitely will!
24 hours of live and pre-recorded content – all free!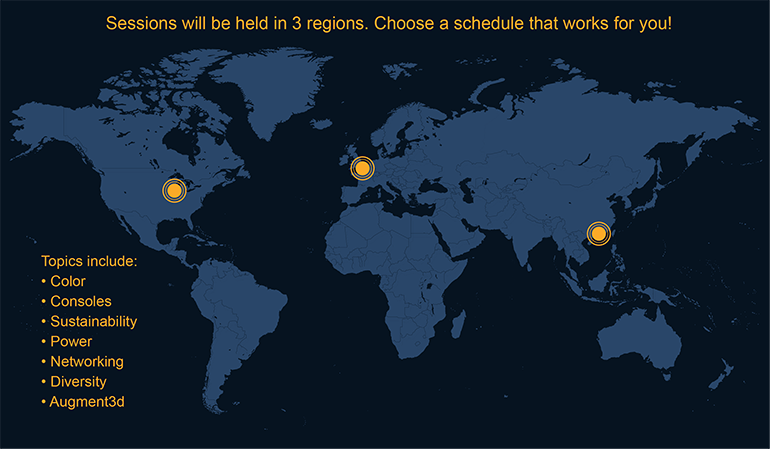 Submit your video and win swag!
One of the things we are most excited about this year is the inclusion of you, our end users. It's not a secret that the past couple of years have been challenging for our industry. But we keep hearing inspiring stories that have been kickstarted by this period of uncertainty. Some theatres are now offering online programming where they didn't before. Others have built community programs to share their art with families who may not have been able to previously afford it. New diversity and inclusion programs are born every week. And theres's so much more!
Do you have a project that you want to show off? Did you design something in a new and interesting way? Did your venue start new programming because of covid restrictions – or because you had some time to think outside of the black box?
We want to hear about it!
Create a video in the PechaKucha style:
20 slides
20 second each
for a total of 6:40
And upload it to our site!
Everyone who submits a video will win ETC swag AND if we select your video to be featured during CUE, you'll win a deluxe prize package!
Read more about CUE and register on our website.
The CUE promise
Some of you may remember CUE 2019 when a downtown power outage forced us to relocate the entire conference to the ETC Factory. This single event proved what we've always known. We are a resilient bunch that shows up and makes the most of every situation. Even if it means eating McDonald's and Subway sandwiches for lunch and cramming a dozen consoles into a conference room for afternoon training.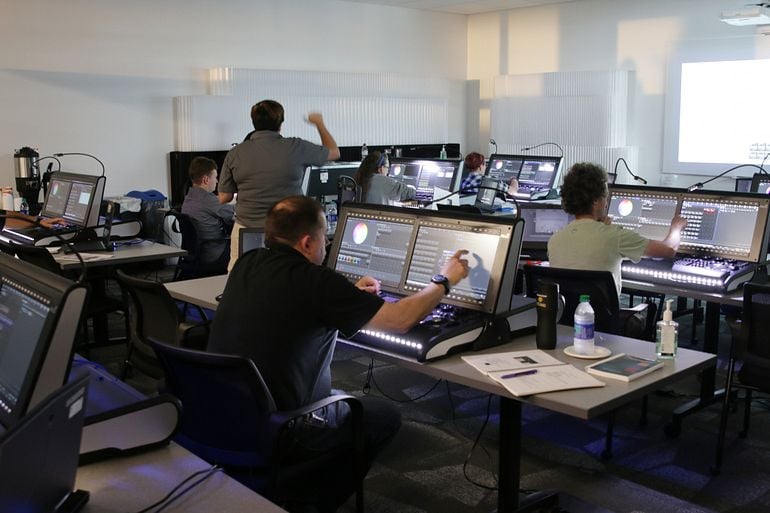 Because we know how dedicated you are to this industry, ETC promises to bring you the best training, insightful discussion sessions, and of course, demos of our cutting-edge products.
We can't wait to see you at CUE 2022!