Education is fundamental to growth and development. Esplanade Academy in Singapore held a series of lighting design workshops in September 2020 while respecting social distancing guidelines during this challenging time.
Esplanade Academy is an educational initiative by Esplanade Theatres on the Bay, the national performing arts center of Singapore. The Academy provides training opportunities for local performing arts practitioners and gives them the opportunity to connect and share expertise.
James Tan and Lim Woan Wen, two notable Singaporean lighting designers, were invited to conduct the workshops and to share their expertise with fellow Singaporean theatre practitioners. ETC and High End Systems were brought in to assist the trainers in demonstrating a myriad of lighting design skills to the participants.
"A small group of Singaporean lighting designers, also friends of mine, wanted to organize a series of lighting design classes to level up the skill sets of local theatre practitioners," said Tan. "While we were in the planning stages, Esplanade happened to approach us with the same idea! Both Woan Wen and I felt honored to be able to conduct workshops for the Academy. The workshops were very well received, and it was a valuable experience to connect with the arts professionals, share the fundamentals of stage lighting, and enhance their capacity of appreciating light as another performer on stage."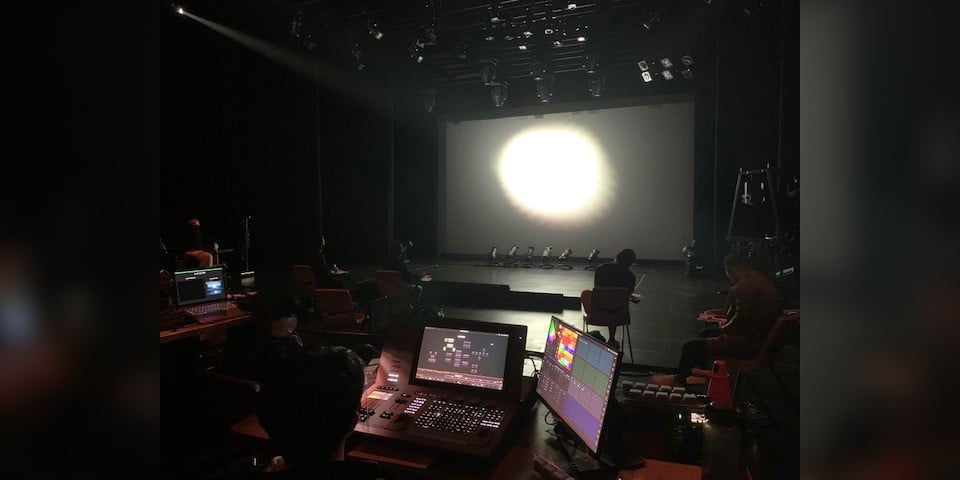 ETC and StageEquip Pte Ltd. supplied the following gear for the event: Source Four LED Series 2 Lustr, ColorSource Spot jr, Source 4WRD LED retrofit, Relevé, SolaFrame 3000, and Gio@5 consoles.
"We are thankful for the extensive range of ETC products that were loaned to us for the workshops. Participants were amazed by the latest ETC products. They were intrigued by the Source 4WRD retrofit and impressed with the light output, color mixing, and dimming abilities of the ColorSource Spot jr," added James.
Calvyn Siaw, director of StageEquip said, "ETC (manufactures) flagship luminaires for theatrical lighting. It's no doubt that they would provide the ideal fixtures to demonstrate how colors can be evocatively mixed with their Lustr x7 Color System and four-color mixing system from the ColorSource family." He added, "I'm glad that participants understand the importance of a quality light and LED color mixing system through this course, and they learned how a quality fixture would make a difference in their next production."
Stage Equip, an ETC and HES dealer in Singapore, supported the workshop.
"We're glad we could support this meaningful event with ETC and High End Systems," said Calvyn Siaw, director of sales and servicing at Stage Equip. "We are happy that this workshop was successful with stringent social distancing measures in place. We hope the participants were inspired by the workshops!"
For more details of upcoming courses organized by Esplanade Academy, please visit their website here.
ETC's online learning resources include LearningStage and Study Hall. Please check them often to advance your career skills.