Lesson plans might look a little different this year for lighting instructors. Whether students are participating in online learning or in-person instruction, many of ETC's resources are here to help. We've compiled a list of educational videos, activities, downloads, and more to advance students' programming skills and knowledge of best lighting practices.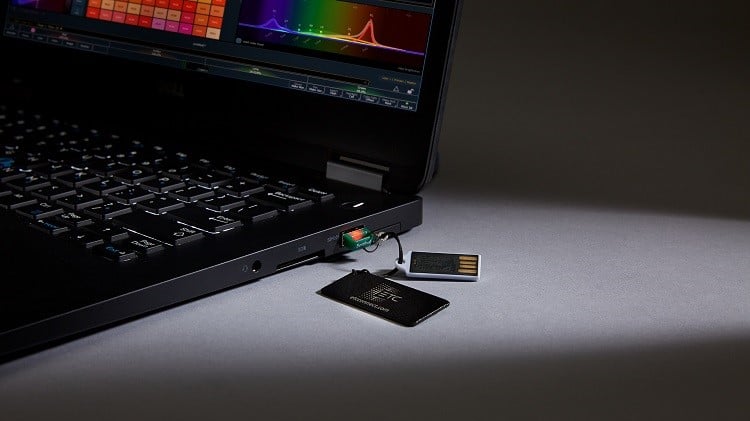 ETCnomad for learning
Students don't need a console to get started with Eos. The ETCnomad software for Mac and PC is absolutely free to download and use offline, giving you and your student full access to all the latest professional programming tools, including Magic Sheets, effects, and the powerful 3D programming and visualization tools of the Augment3d platform. To begin controlling lighting rigs from a laptop, the ETCnomad Education Package – offered exclusively to students and educators – gets you discounted access to the unlocked software dongle and a Gadget DMX output device.
Eos Family Learning Series
We've taken the same program we do at our console-training events and created an online series of videos with available workbooks so students can experience hands-on ETC training at their pace, wherever they might be. The Eos Family Learning Series features videos available for all skill levels, including expert topics such as Augment3d and Advanced Effects.
LearningStage Courses
Supplement your own instructional materials with online courses offered directly from ETC. Our LearningStage Courses focus on console programming, DMX, networking, troubleshooting, maintenance, and more. The online quizzes confirm that students understand all of the concepts covered in a course.

Hamilton Programming Project
For advanced Eos programmers, the Hamilton Project offers an engaging (and fun!) way for students to put skills into practice. The project consists of a collection of exercises that use actual touring paperwork from the Broadway musical Hamilton to help students practice in Eos Augment3d – and learn how Broadway tours operate.
On Headset
The On Headset audio series is an opportunity for students to practice programming skills in real-time while listening to award-winning Lighting Designer Ken Billington direct his lighting team for the production of New York City Center Encores' Me and My Girl. The webpage includes downloadable show files to enhance the experience.

Augment3d Light Lab
Augment3d Light Lab is a custom show file that lets students play with light as if they were designing on a real stage – no prior programming knowledge is required.
ETC Study Hall
Study Hall is your one-stop shop for the educational webinars we've been producing throughout 2020, as well as additional resources from our archive. Students can learn about basic lighting concepts, advanced programming skills, what it's like to work in the industry, and more from our archived sessions.
Beginning with Augment3d
Get started with incorporating the Eos Augment3d environment in your curriculum with the below webinar.
You can find a list of these Eos educational resources and more on
our website
.