Lighting People understand that more color in each fixture is better, but it's not often you get to see all those colors grace your TV screen. This is unequivocally (and appropriately) not true for RuPaul's Drag Race.
"Our show lives in color palettes that are not common," says Gus Dominguez, Lighting Designer for RuPaul's Drag Race since 2020.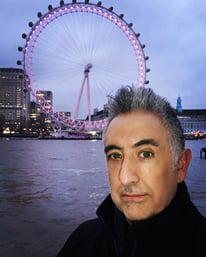 Where mainstream shows will stick to more primary color palettes, "We tend towards more of the pastels and softer colors. Things that you would normally not do." And Dominguez would know. He's a six-time Emmy nominee for his lighting work on Project Runway and Top Chef, with loads more credits on high-spectacle reality shows like Floor Is Lava, Halloween Wars, Top Gear America, Making It, and assorted Disney specials. In 2020 he joined the RuPaul's Drag Race universe for the US and UK version and hasn't looked back.
"This show is like lighting a fairy tale. It's a lot of fun living in this different world that isn't so mainstream, where you can bend rules. That's the part we enjoy the most."
The Community
"We" is an important part of the RuPaul's Drag Race equation. In an industry that's already competitive, reality TV takes it up a notch with fake feuds and bad behavior all around – except on RuPaul's Drag Race.
"Most shows you don't have competitors helping competitors. Here you do. Wig tips, makeup tips, padding tips. Everyone is helping everyone," says Dominguez. He is also proud to say that this supportive culture starts with the crew.
"These queens come to us nervous and worried about being accepted by this crew. They feel insecure, we help boost them up. What we can do to help them is to give them a great platform. The lighting is a great add to the performance, so we're up there with them as we perform together. They win, we win. We all have fun, it's a wonderful time to be here and it's a great place to be for the queen. It's all about the performance. The biggest goal of the show is just to perform, to show the world what the message is: acceptance, love, understanding."
That message is echoed everywhere in the lighting but especially at the end of the show, where the set is awash in a giant rainbow of pixels and lights.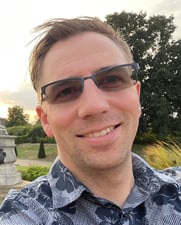 "Rainbows in general in our industry are pretty taboo. Most people won't be doing rainbow chases anywhere," says Lighting Programmer Thomas Schneider, who has worked all over the TV and live event landscape. His credits include Making It, College Bowl, Hot Ones: The Game Show, Encore! for Disney Plus, and more. According to him, RuPaul's Drag Race embraces the bold.
"For example, if there's a song about love, we'll put a giant heart on the pixel wall and make it beat to the bass line," he says. "If there's a bell ringing, we swing the moving lights like bells. Here we drag it up!" Which means color, color everywhere.
Eos and the Colors
RuPaul's Drag Race gives their performers a stage like no other. That stage is filled with pinks, oranges, and softer tones.
"We live in between the blues, reds, and whites," says Dominguez. "We live in the pastels."
"On stage in front of me, there are three different shades of blue and two different shades of pink, all soft, pastel colors," affirms Schneider. Partly this has to do with wanting to be colorful, but another part of it comes from the fact that the show features a lot of musical numbers. "This is my first season on the show," Schneider continues. "We're only about halfway through the season, and we have already shot 30-some musical numbers. When you need to go through 30 musical numbers and make them all look different, you have to get into softer colors. If we don't get into more obscure colors, the show will end up looking the same."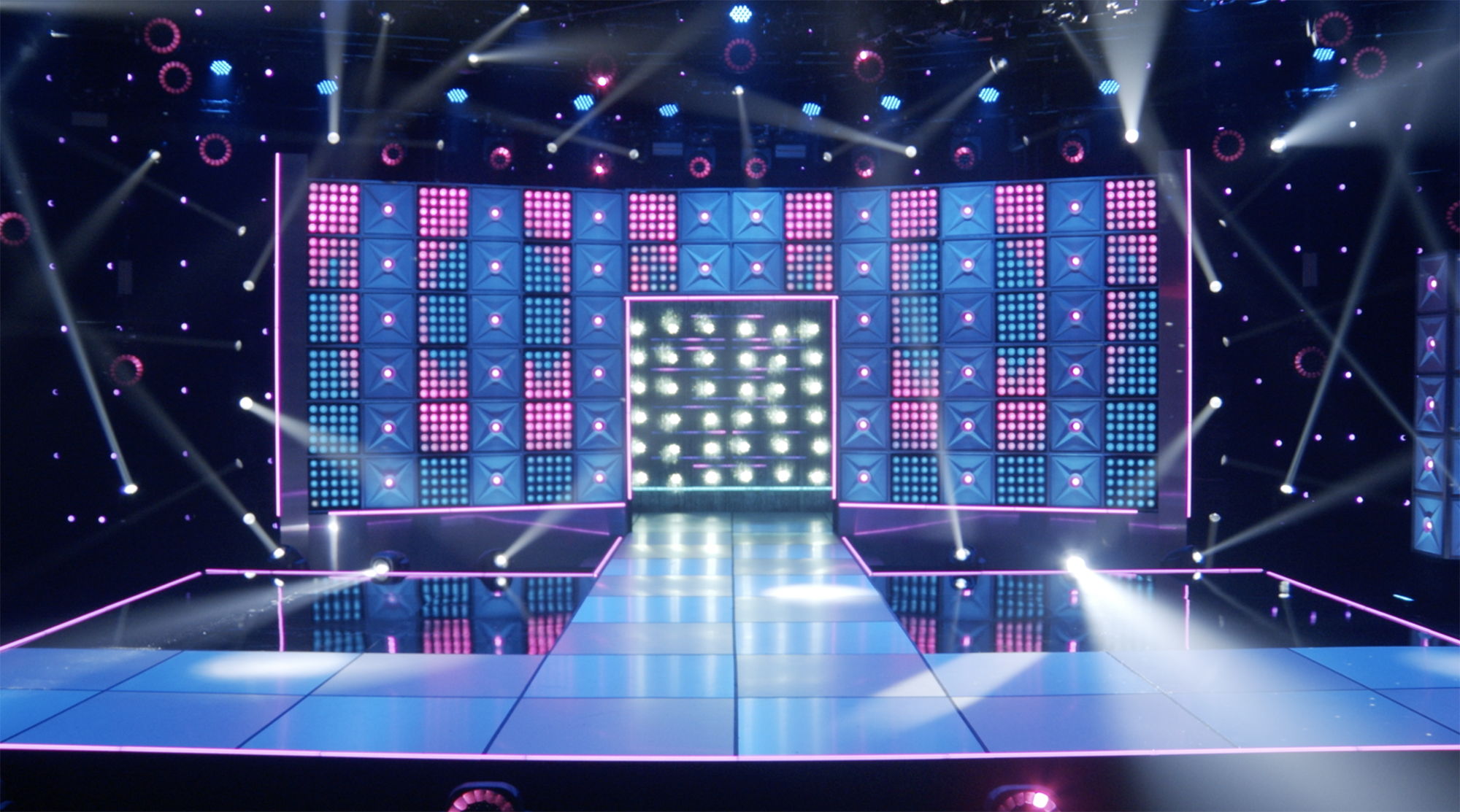 "What we do as lighting people is to make you a pinch uncomfortable, to show you something you haven't seen before, just like how in drag or fashion you don't see the same things twice," Dominguez notes. You don't see the same look twice, thanks to the large library of custom color palettes that Schneider has stored in the Eos software.
Schneider is quick to point out that his work builds on the excellent foundation from Drag Race's last lighting programmer Andrew Law, "who continues to do great work programming the UK version of the show." But he's also brought some tools of his own.
"I have built palettes tailored to the lighting fixture we use over the course of my career," Schneider says. Due to Eos's dedication to showfile backward compatibility, he has been able to take them from show to show. This time he's using two Gio @5 consoles (one backup and one client), supporting an Eos Apex Processor as the primary console.
"The Eos color tools help me fine-tune colors, especially in key lights," continues Schneider. "Of course, color is a very important part for lighting people's faces. Lighting a drag queen's face can be more challenging than normal due to the shades of makeup and the artistry applied to their face. It's important to make sure the camera can see the details in the shadows without blowing out their highlights."
They take such care in lighting because both Dominguez and Schneider – and everyone on the crew – truly want to make each performer pop in the best possible way.
"This show is the reason why we celebrate pride for a month," Schneider says. "We celebrate for people who cannot. There are hundreds of thousands who are forced to live in the closet due to local laws or culture, we celebrate for them."
"This show is different than other catty reality TV shows because the platform it sits on is a much bigger movement than becoming a chef or making clothes," says Dominguez. "It's a way of life. It's a banner that people look to. So the idea that we get to light the platform that they stand on is the thing that makes me most proud."
As Mama Ru says, "We are all born naked, and the rest is drag!"