We continue our conversations with female lighting designers with this week's feature on Mextly Couzin. Couzin is a Mexican American designer with a passion for opera, a BS in pure mathematics, and an associate design credit on a show currently running on Broadway. Read interviews with other amazing women in the industry, including Amber Whatley, and Erica Maholmes.
Born in Mexico and raised in Los Angeles, California, Mextly Couzin was told from early on to "find your gift." Her mother said everyone has a gift to share; all you have to do is find it. Mextly loved the arts but never felt like dance or music was her ultimate path. She was, however, really good at math, so naturally, she assumed that was her gift. She was on track to graduate with a BS in Pure Mathematics when she encountered lighting design for the first time.
"I was craving the arts. Math was fine; I was good at math. But live music and symphonies make me emotional, and opera is amazing."
Mextly always had an interest in modern dance and, as a creative outlet while studying math, decided to take a modern dance class. The modern dance curriculum included a practicum where each student was required to be a crew member for one of the dance shows.
"There was a sign-up sheet for an upcoming dance show. I remember signing up for the first open slot on the sheet that worked for my schedule – it was a light board operator. I remember thinking, I don't know what that means, but it's for a class, so it'll be fine. They'll teach me what I need to know."
Mextly learned basic programming, but it wasn't until they got into tech rehearsals and she was seeing the light cues happening in front of her while she was programming, that she realized this was how her brain worked.
"We were painting with light. I immediately knew I wanted to do that. Lighting design is trigonometry; it is physics. I don't know if it makes more sense to me because I'm good at math, but I think so hard about the math behind the design.

Lighting is the perfect marriage of technology and art, the abstract and the physical. Design is just creative problem solving – you find the problem and figure out the solution. And with lighting, you get to make the solution aesthetically pleasing."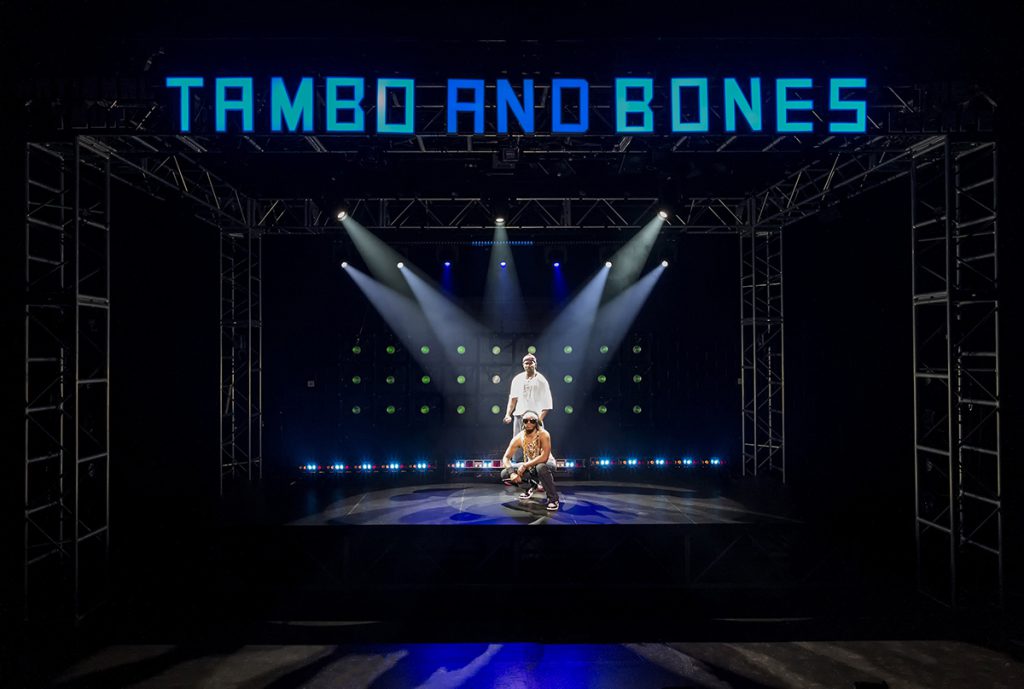 Mextly finished her math degree and went to work as an assistant designer at Oregon Shakespeare Festival. That was the move that solidified her career choice, where she started to see that people did this as a living and that you can be paid to be an artist.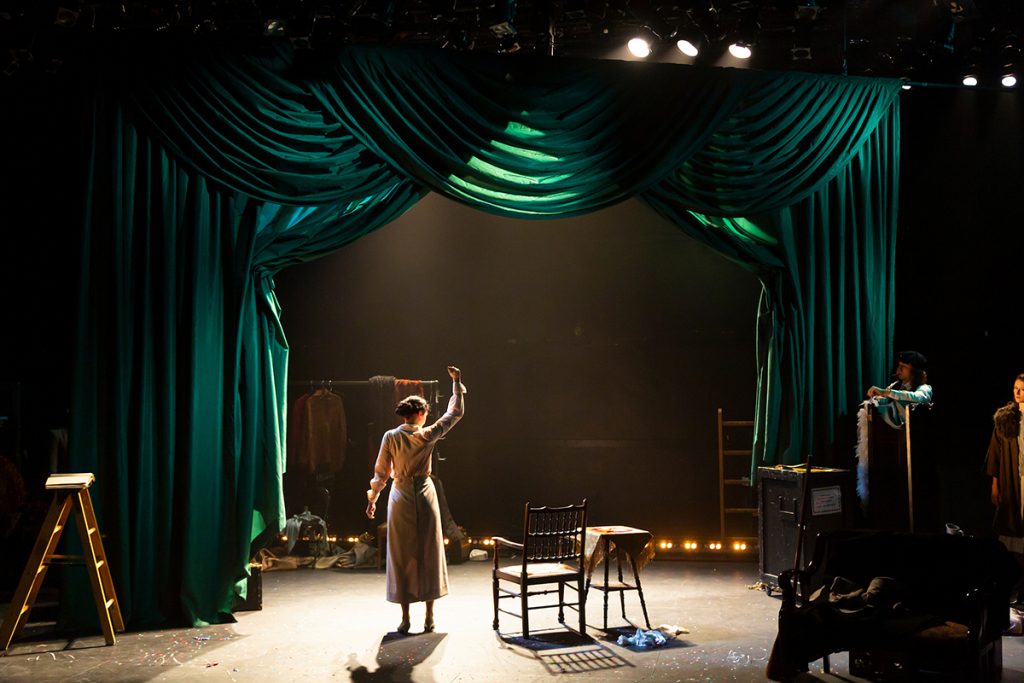 Career sustainability
In 2020 when the world shut down, Mextly was about to move to New York. She was packed and contracted to design a new show when she found herself with time to be still for the first time in years.
"I was lucky to spend the pandemic with my family and never have to worry about food or rent."
It was a memorable time in Los Angeles for many reasons, Mextly remembers. Because people in LA have such an interest in movies, short films, and concerts, things didn't completely stop as they did in other parts of the world. She was able to take time to learn and meet people and be an artist without the constraints of project deadlines.
Coming out of the pandemic, Mextly says that things have changed for the better in many cases. While sitting at the tech table now, people seem to feel a different sense of priorities and are more focused on things outside of work.
As industry professionals, Mextly says we should continue to assess how much energy it takes to power the industry and our individual careers.
"I want to be a lighting designer for the rest of my life. How can I sustainably do this – back-to-back projects and long hours and junk food at tech tables and setting work/life boundaries? Am I a lighting designer first or a person with hobbies and interests who works as a lighting designer?"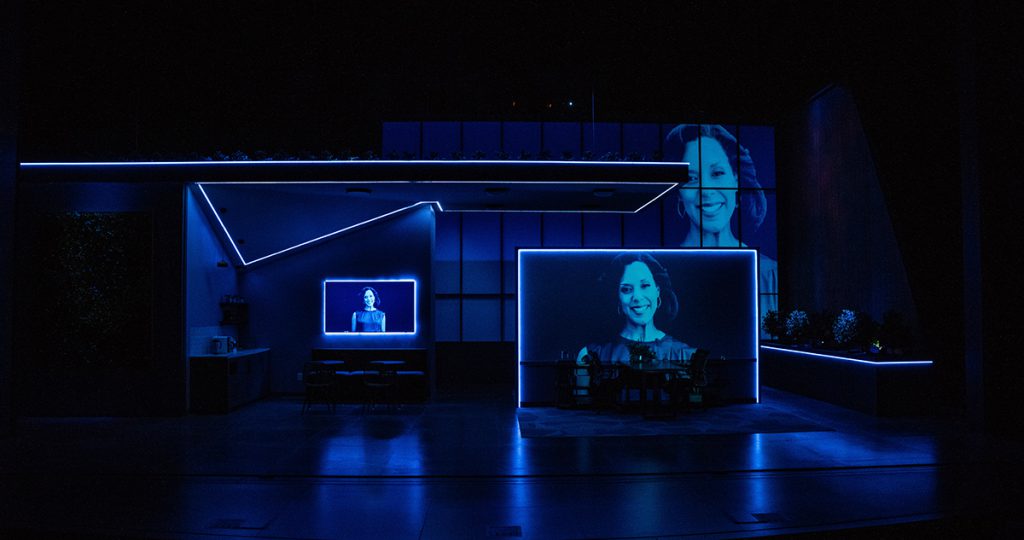 Family and Identity
It wasn't until Mextly went away to grad school that she really started craving her Mexican family culture. Growing up in a home where people spoke Spanish, ate the food, and surrounded themselves with the colors and the art, she was constantly immersed in Mexican culture. Only when she wasn't around it every day, and her culture wasn't readily accessible did she feel the need to be more intentional about her roots.
"Identity is so interesting. I'm Mexican. I'm a lighting designer. But is that how I want to identify myself through work and culture? I am proud to be a Mexican lighting designer from LA, but do I want to lead with that in conversations and on my resume? Should I embrace recognition for who I am and where I came from, or what I've worked for and my career? Is it more important now that diversity is such a hot-button topic right now? Does it help, or am I hurting a brand that I'm unintentionally building? These are the questions that run through my head constantly."
We should all continue to think about these things as we move forward and strive for a more sustainable industry, stronger collaborations across cultures, and future working conditions for live event workers.
If you want to read more about Mextly, and see her ever-growing resume of projects, visit her website here.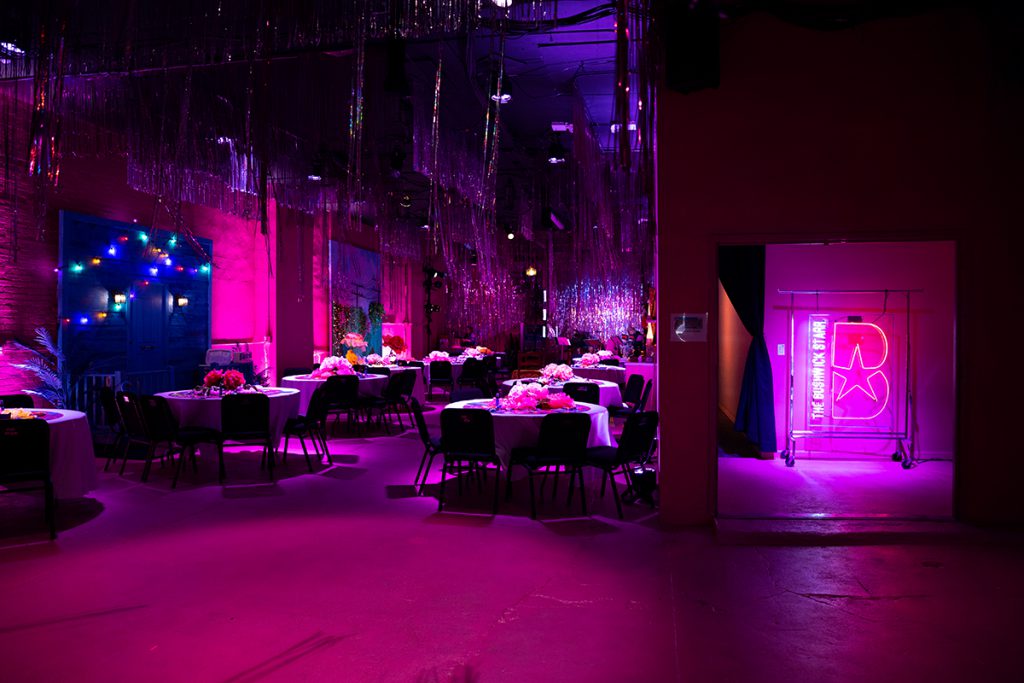 In Aztec mythology, Metztli is the goddess of the moon. Some folks say that the Mexica people who ruled the Aztec Empire named México after her, but that's not certain. Mythology also says that she sacrificed herself for the Sun to be created, so she's obviously a badass, although that's probably rooted in some micro or macro misogyny because the Sun is said to be male. Why did she have to dim her light for some man to be born?