Throughout the year we've interviewed some incredible women in the entertainment lighting industry. This week we feature a woman who, like others, has ties to the theatre, but unlike the others, makes a living as an architectural lighting designer. This segment of lighting design is lesser known, but is definitely one of those careers that gives us pause and makes us ask, "wait, someone gets to do that for a living?"
With an impressive resume of equally impressive projects, meet Rebecca Bonebrake.
The Beginning
Rebecca Bonebrake was introduced to the world of theatre in elementary school. She was lucky to have a teacher who loved musicals and organized productions for this young age group. She continued to a performing arts magnet high school in Los Angeles and started directing and designing costumes for their shows.
It wasn't until college at UC San Diego, however, that she honed into lighting design. During her freshman year, she got a job as a stage technician at the roadhouse on campus with the intention of gaining experience in lighting and sound. While there, she had the opportunity to program for and work with many visiting lighting designers and watch their design process first hand. Knowing what we know now, it should go without saying that she fell in love with the craft and signed up for a lighting design class that next quarter.
After undergrad, she moved back to LA and worked as lighting technician at Cal Tech in their lecture hall/theatre space. Working conferences, lectures, concerts, and dance shows led her to branch out as a full freelance designer in the LA area. And that freelance experience led her to apply to grad school.
Thoughts on grad school
While grad school can be one of those slightly controversial topics in this industry – you either need it or you don't - Bonebrake says she absolutely valued her time back at UC San Diego for her graduate studies.
"Grad school gave me a network to move around. There were larger design spaces and professional experiences available with which to build my knowledge and portfolio."
The connections she gained were invaluable as were the teaching opportunities.
Into the professional world
After grad school, Rebecca worked as a freelance lighting designer for three years before she found the opportunity to work for a themed environments company. While some universities give a quiet introduction to the world of architectural lighting design, Bonebrake says she didn't really know it was an option until she stumbled upon it.
"There aren't many programs out there for architectural lighting design so it's not uncommon for companies to hire entertainment lighting designers because they already understand how light and color impact the environment of a space."
Architectural lighting spans many types of spaces that one might not expect a lighting designer to have a hand in designing. Restaurants, hotels, resorts, higher-end office buildings, convention centers, parks, and courtyards. So many of these spaces start with a fully-thought-out concept, but for those of us just visiting or passing through, we never notice the intentional, cohesive environment that's been created. Projects like museums, water parks, theme parks, and other themed spaces are also part of the architectural lighting world, though they often consist of a hybrid of theatrical and architectural approaches.
The process of designing for an architectural space is similar to designing for a theatrical show, but the vision and mood boards are often created before the lighting designer is ever brought in. Another notable difference is that there are thousands of architectural lighting fixtures available. There are many types of fixtures that vary in aesthetics and features, and many different manufacturers that design them.
"Our fixtures are very often seen, so supporting interior design and enhancing the architecture of a space is very important."
Rebecca's portfolio
Bonebrake has worked on some impressive projects during her time as an architectural lighting designer including the Aquarium at the Boardwalk, in Branson MO.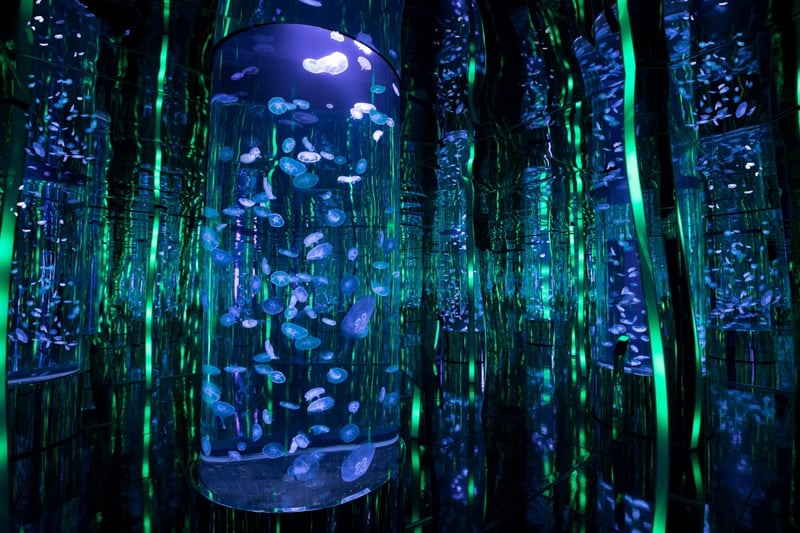 …and Meow Wolf. If you've never experienced Meow Wolf, we suggest you book your trip ASAP. It's an immersive interactive art experience, but not like any museum or show you've seen before. Every room is highly designed to be interactive, from the scenery to the lighting to the music and sound effects. There are three separate locations, each different than the rest. Rebecca was part of the team for the Denver, CO install, a project that required her to be onsite for six months.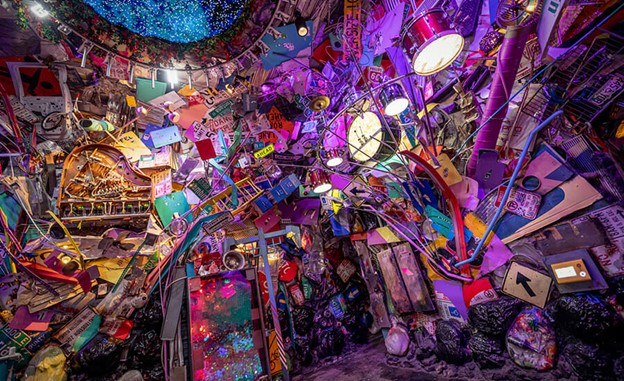 When asked which projects are her favorite, she says, "Unfortunately, a lot of my favorite projects are the major theme parks for which we are under NDA so I can't talk about them. Those projects, which are sometimes overseas, often take years to complete the design and build process."
Restaurants and casinos tend to happen a little faster so sometimes depending on the location, she'll get to see them when they are open to the public. But generally, she does most of her research and coordination remotely and spends a few days on site during the construction phase.
Theatre at heart
Bonebrake says there will always be something magical about theatre and she doesn't plan to give up freelance design just because of her architectural career.
"There is an element of collaboration and energy that is hard to beat and hard to find in other places."
She's currently part of a local LA-based theatre company called Chalk Repertory Theatre which specializes in site-specific productions of new works or reimagined classics.
Everyone needs a hobby
And if her full-time job and freelancing don't keep her busy enough, she's also a member of the local roller derby league. "There is a certain empowerment you get from it," she says. "It's a group of mostly women, who are very accepting of everyone. People of all body types, backgrounds, and occupations - doctors, civil engineers, teachers, lighting designers – we all come together in roller derby. Not only is it great exercise, but it's a great community to be a part of. It's amazing how much it helps build confidence. I wish I could have had roller derby as a teenager."
Read more about Rebecca Bonebrake on her website at: rebeccabonebrake.com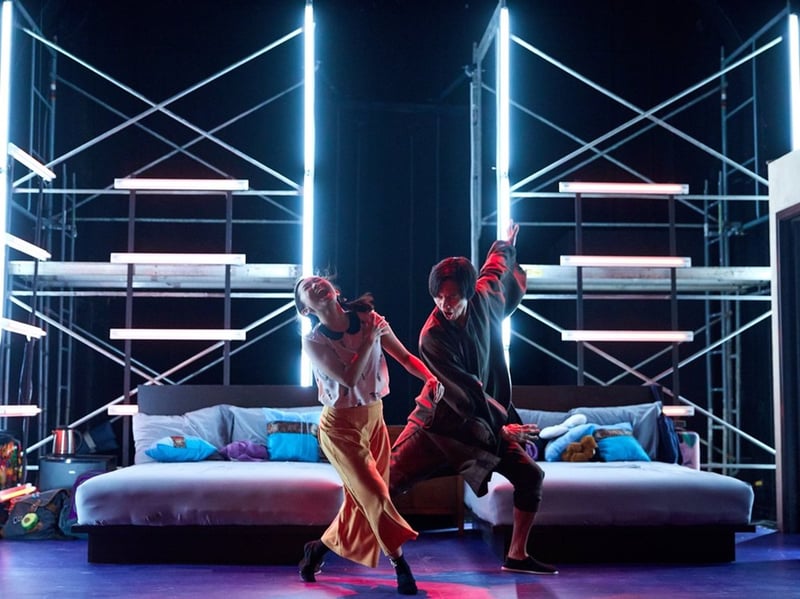 Man of God - Directed by Jesca Prudecio - Photography by Idris Ademola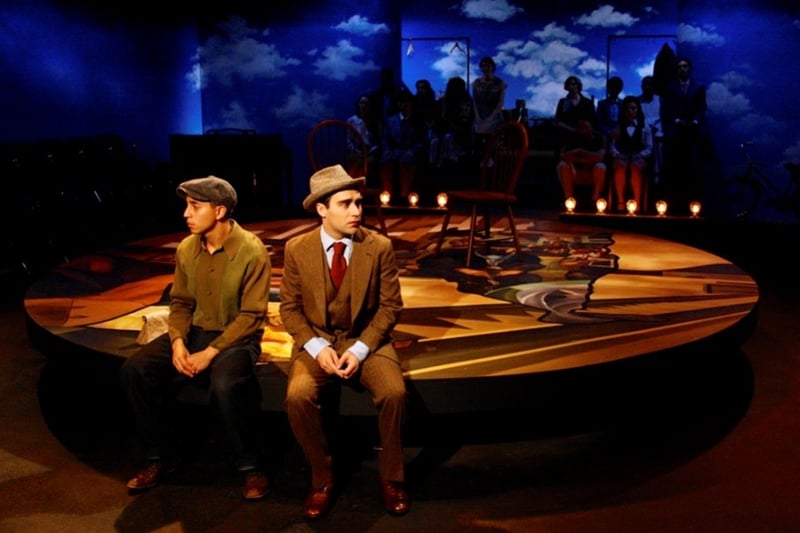 The American Clock - Directed by Cameron Watson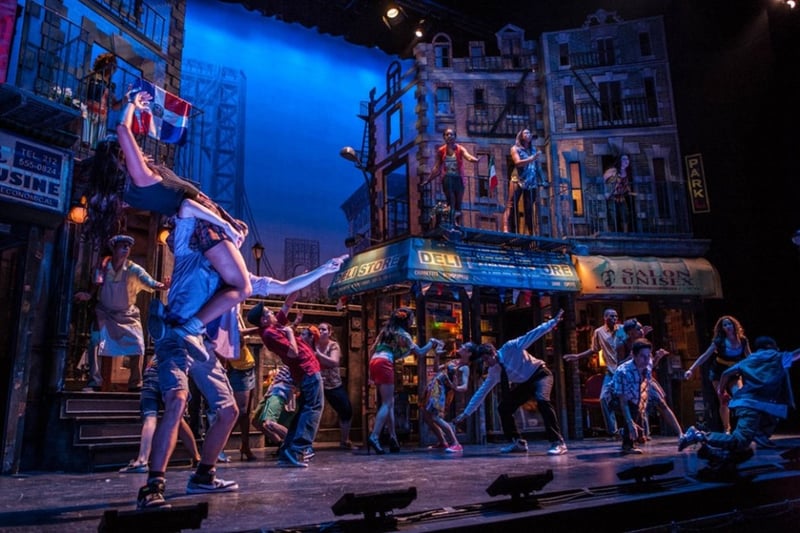 In the Heights - Directed by William Goldyn - Musical Direction by Stormy Sacks