After three long years we finally made our way back to Frankfurt for the much anticipated 2022 edition of Prolight + Sound (April 25-28). There was a great deal of excitement at returning to the Messe Frankfurt and being able to connect with our customers and visitors in-person once again. Around 20,000 visitors attended Prolight + Sound this year from 93 different countries with the top nations outside of Germany including France, Switzerland, UK, Netherlands, and Italy.
We expected the show to be quite different from how it was in 2019, with fewer attendees and exhibitors this year, however, the four-day event still saw many visitors and customers arriving at ETC's stands, wanting to catch up with us and find out all about our latest product releases. They also expressed how positive they felt about the future for our industry, with many pointing out just how busy they are with plenty of projects, events, and shows taking place again.
The ETC stands were downstairs in Hall 12.0 this time and almost every product that was presented on our stand made its European debut at the show. Here are a few of our highlights:
Eos Apex
ETC's powerful next-generation of lighting control Eos Apex drew a lot of interest from visitors to the stand who were able to explore the Apex 5, 10, and 20 consoles during the show. There was much excitement as this was the first time that people were able to see the Apex 5 and 20, and the whole Apex line together. Visitors were impressed with the consoles' powerful cutting-edge technology, new features, and award-winning software. We look forward to presenting Apex to even more people at upcoming shows and events.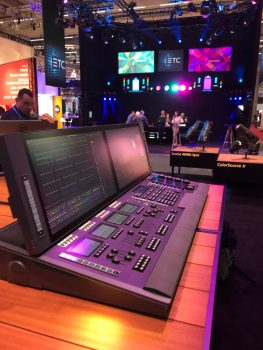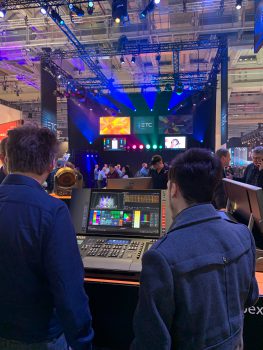 High End Systems
Recently launched High End Systems fixtures also made their debut at the tradeshow including the new Talen and Lonestar automated luminaires and the Cyberlight LED moving mirror fixture. Several guests expressed their happiness at seeing Cyberlight reborn. The new fixture brings the unique benefits of classic moving mirror technology into a modern design which is now especially attractive to those who want to hide the source of light, such as specifiers of theme parks.
High End Systems Lonestar continued to draw interest from both rental customers and those in fixed installations as a great all-in-one fixture at a great price. SolaPix and SolaFrame Studio fixtures also drew guests to the stand where ETC specialists were on-hand to answer any questions.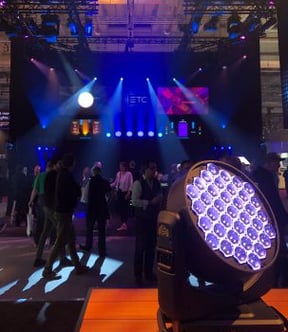 8 color mix
With the X8 array ETC continues to push the industry forward with color technology that is unmatched. Attendees were able to see first-hand what a difference the eight color mix makes in our Source Four Series 3 and Desire Fresnel fixtures. The Lustr X8 Color System in these fixtures sets a new standard in LED lighting quality with the addition of Deep Red LEDs.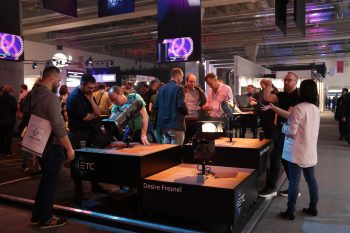 Moving 4WRD
Customers who were looking to move away from tungsten lighting also welcomed ETC's Source 4WRD and Source 4WRD Color fixtures as a first step to converting their rigs to LED with minimal impact. The simple and cost-effective retrofits can upgrade an existing lighting system quickly and easily and were well-received during the tradeshow.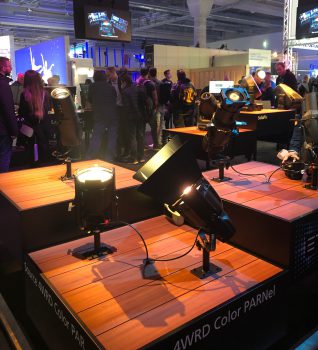 Seminars
ETC GmbH's Senior Technical Product Manager Michael Lichter also presented an informative seminar during the tradeshow on 'Getting the most out of Stage Machinery with changing regulations […]' in German. The in-depth session detailed the latest information on the European rules on rigging and how to make the most of your equipment and received positive feedback from the audience.
After months of preparation and anticipation, Prolight + Sound 2022 came to an end in no time. Whilst it was a slightly different show for all, it provided a great opportunity for our industry to be reunited and continue pushing forwards from the pandemic. We look forward to future industry gatherings and revealing even more exciting new innovations. See you next time!