We packed our bags once again and flew to Frankfurt for Prolight + Sound 2019! Together with High End Systems, we set ourselves up in the new Hall 12.1, across four stands. With tens of thousands of visitors passing through the exhibition, we were in for a busy week… here are some of our highlights:
ETC – Augment3d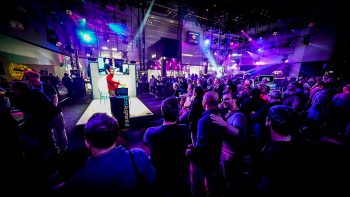 Visitors to our stands were able to catch demonstrations of the latest Eos innovation, Augment3d. A new fully integrated 3D programming environment in Eos v3.0, Augment3d lets users control and design in a three-dimensional space; as well as interact with their fixtures through augmented reality.
High End Systems – TurboRay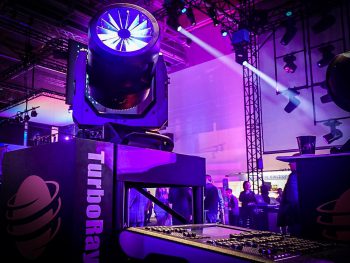 High End Systems' TurboRay also made its European debut next to Augment3d at Prolight + Sound. Used as a narrow-angle wash light or as a powerful hard edge beam, TurboRay produces stunning aerial effects and much more. Its distinctive appearance with its radial diffusers makes it stand out in any lighting rig.
Hog Factor 2019 PL+S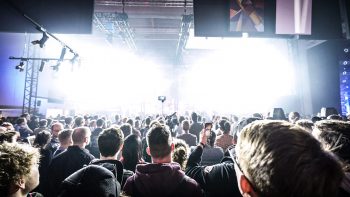 Truly 'brighter than bright', the Hog Factor competition final was a spectacular show. Three shortlisted teams (Teams AKA, STEX and Vienna Illuminates) competed in the academic lighting programming contest with Vienna Illuminates taking home first place. Judged by industry lighting professionals Jojo Tillman, Marco Silva, and Sander Den Otter, the competition drew big crowds to the High End Systems and ETC stands. The teams took home a host of High End products as prizes and lighting design software company Capture, provided software licenses to each team as part of the prizes.
Student Session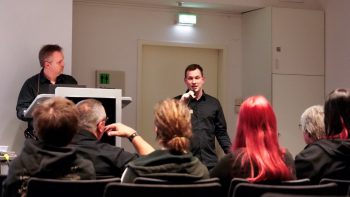 Once again, ETC and High End Systems hosted a Student Session in Hall 4.0. Students and aspiring lighting professionals were invited along to a question and answer discussion held by specialists from both companies. They were given exclusive behind-the-scenes access to the world of ETC and High End Systems as well as plenty of free swag!
ETC and High End Systems' Stand Party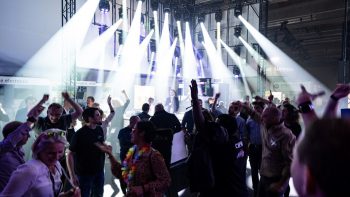 This year, ETC and High End Systems hosted a stand party for the first time. It was a great networking opportunity and chance to catch up with familiar faces and colleagues from across continents. A few canapes and cocktails later, it wasn't long before the DJ got everyone going on the dance floor!
A successful show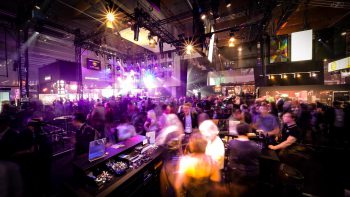 This year's tradeshow saw countless visitors arriving at the ETC and High End Systems stands to explore all of our latest products. From automated fixtures, entertainment controls, stage machinery and luminaires, there was sure to be something for everyone. Look out for Prolight + Sound 2020, where both companies will continue to raise the bar even higher with what's to come.