Musco Lighting, a pioneer in the design and manufacture of sports, transportation, and infrastructure lighting solutions, welcomed the holidays in their home state of Iowa with the help of ETC Mosaic controls. The team partnered with the City of Muscatine, Iowa, and Muscatine Power and Water to deliver a special light show on the Norbert F. Beckey Bridge.
Spanning 3,000 feet over the Mississippi River, the Norbert F. Beckey Bridge connects Muscatine, Iowa, and Rock Island County, Illinois via Iowa Highway 92. In 2012, the bridge saw the installation of 43 LED fixtures, generating expansive color combinations.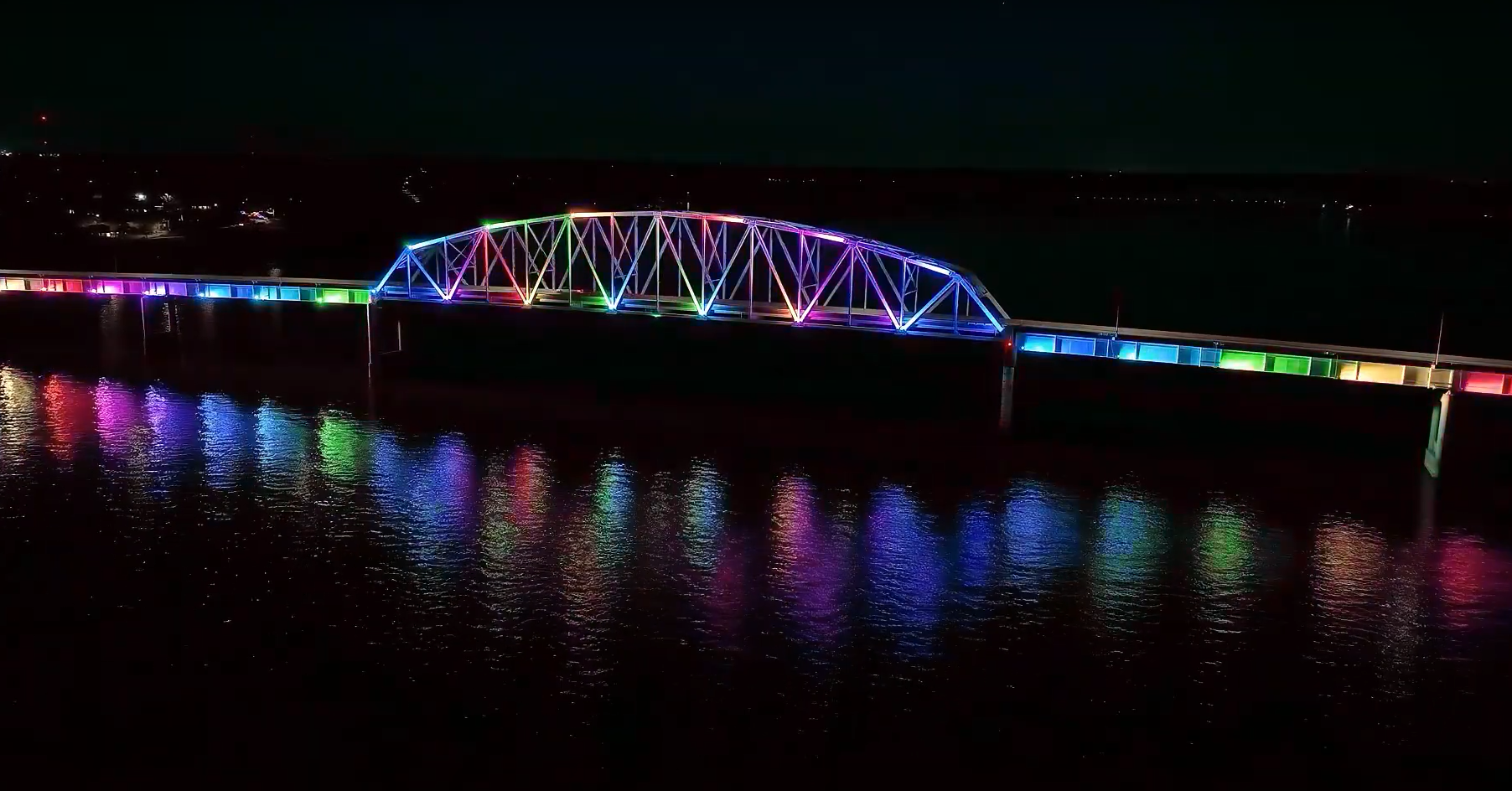 Over the holidays, Musco Lighting took advantage of the colorful capabilities of the bridge's lighting system. Using an ETC Mosaic MSC1 Show Controller, Musco Lighting choreographed the festive light show with music broadcasted over an FM transmitter. Locals and visitors get a great view of the show from Riverside Park below the bridge.
"Our team has had hundreds of accolades from the community near and far," says Pat Cooley of Musco Lighting. "Someone in the office thanked us for our work on the light show, saying her five-year-old daughter made her go back to it five times. I'm already thinking about next year's show!"
To our knowledge, it is the only holiday choreographed lighting/music show across the Mississippi and spanning two states.
Watch the show from 2021 and the latest show from 2022 below!
December 2022 show