While Mathieu Cabanes has spent many hours programming Eos consoles for opera and theatre, this was the first time he used this desk for a grand symphony orchestra performance. Les Folies Broadway, held this past summer at the Domaine D'O in Montpellier, France, was a journey through the great classics of American musical comedy. The musical soundtrack was provided by the Orchestra and the Choir Opéra National Montpellier Occitanie.
Mathieu wanted to bring the American style of the 1980s into his lighting design. "We used fixtures to mimic the clusters of PARs and PAR cans of the time that have since been replaced by LED sources. It was important for me to have sources that were physically very different and in quantity, that would be noticed by the public," Mathieu says.
His ambition was to unify the entire design through his work with color. "I really wanted to make a show that was rich in color to recall the American style of those years, while keeping an aesthetic cohesion. Color work is very important to me, and I am very familiar with the color module of the Eos console. It has many advantages. The work on luminaires that I control in RGB or CMY, in parallel with others controlled in HSI is not a constraint when using Eos. I juggle back and forth between the different color modules and it's very common for me to use the HSI parameter to finalize my looks."
But the contribution of the Eos was not limited to color. BLIND mode was another recently added tool that helped streamline his workflow. Mathieu's assistant, Gaspard prepared a WYSIWYG file that was then synchronized with Augment3d, the Eos 3D visualization tool. "We saved many hours of programming because of Augment3d and the use of position offsets," Mathieu stated.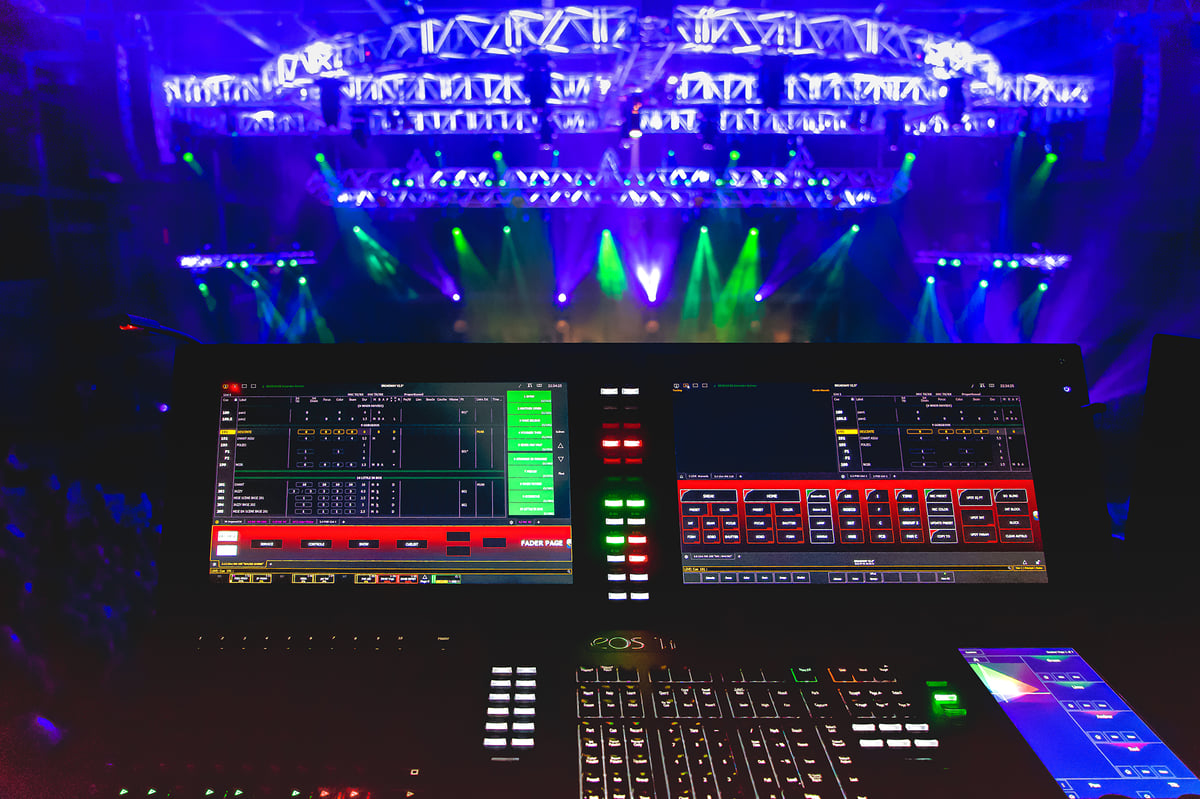 The console's BLIND mode enables you to work on cues while viewing them in Augment3d without ever having to play them on stage. "Tracking management was an important point for me. I work a lot in BLIND modifying presets and color palettes. It must be said that when you have a symphony orchestra rehearsing on site, you cannot do whatever you want. I use BLIND and blocks to modify and correct cues, without making changes that could disturb the musicians during rehearsal. Augment3d lets me make changes in a very practical way. These features are present in other consoles, but the real difference for me is the readability of the information and the convenient control of the desk."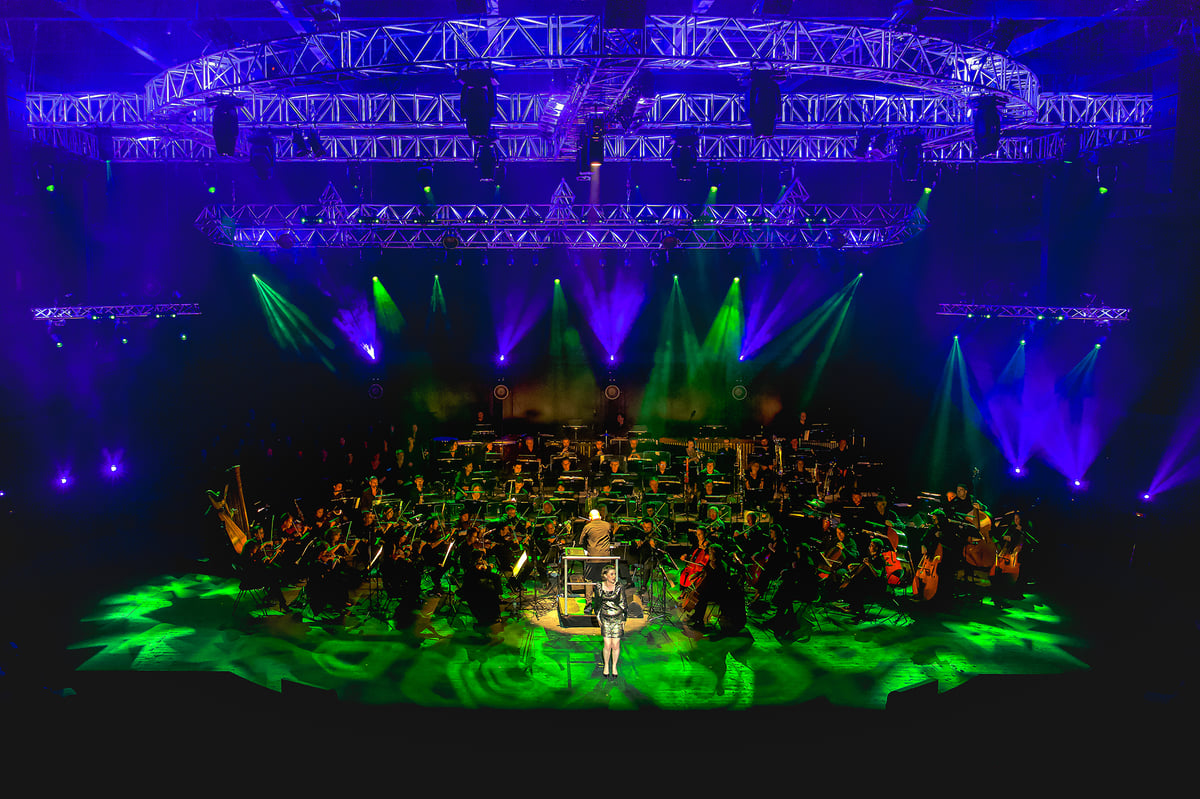 Mathieu, never having used Eos for concert effects, was apprehensive about trying something new. But here, he found Eos to be everything he needed. "I spent time early on getting to the point I am at with other desks. But honestly, after having defined a macro method, I easily and quickly restored what I wanted. With preparation and planning, Eos went beyond my expectations."