The World Expo in Dubai has returned with over 200 participants taking part and presenting their latest and greatest innovations and technology on a variety of pavilions. ETC products are installed in several of the pavilions in the Expo which, after being delayed by the pandemic, has opened the 2020 event which will run until the end of March next year.
The Expo's vision is all about 'Connecting Minds and Creating the Future' and this year's event focuses on three main themes – sustainability, mobility, and opportunity. At a time when climate change is increasingly significant, the Expo's themes aptly aim to 'inspire visitors to preserve and protect our planet, explore new frontiers and build a better future for everyone.'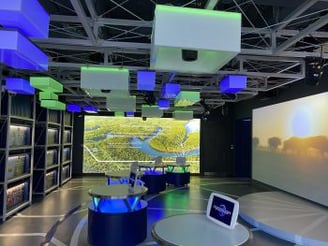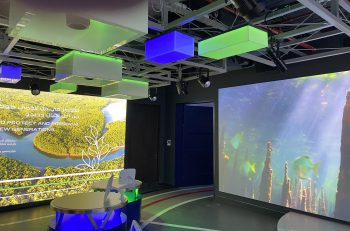 The event in Dubai is displayed across a 1,000+ acre site (twice the size of Monaco) and divided into petal-shaped zones that have large, pavilion sets which represent different countries from around the world.
ETC lighting equipment is featured across the various pavilions in the Expo including Sustainability, Mobility, DP World, Al Wasl plaza and several of the country-specific pavilions such as the USA, UAE, Finland and Kazakstan. A mixture of ETC's architectural and entertainment lighting, power controls, and High End Systems products have been specified at the internationally acclaimed event – which attracted over three million visits in its opening month alone. Source Four LED Series 2, ColorSource Spot jr, ArcSystem Navis and Irideon are just some of the fixtures that light the innovations at the Expo, along with Mosaic and Unison Echo architectural systems and Hog 4 lighting desks.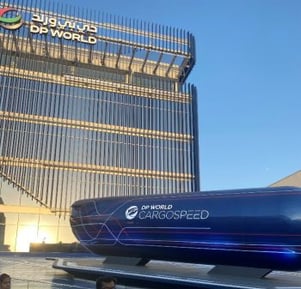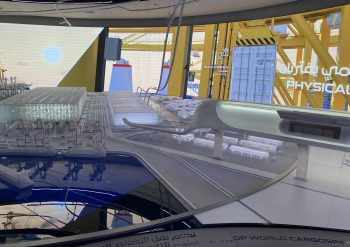 Furthermore, this year the visitor experience is not just in-person but online. A digital twin of the entire site has been created as a Virtual Expo which took more than 2 years to develop. The living digital replica of the event reaches an even larger global audience online, building on the Expo's vision of 'Connecting Minds and Creating the Future'.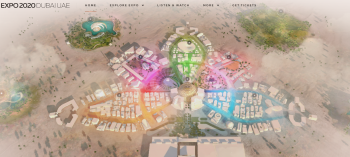 The Expo continues until the 31st March 2022. Find out more at expo2020dubai.com.