Today we take a look back at the history of PENKO Engineering B.V. and where it all began. The company which has been a part of the global ETC Inc. group for over 17 years, originally started as a trading business which sold weighing equipment. Today however, PENKO delivers a range of customized solutions in more than just weighing, specifically for the process industry – including food, beverage, pharmaceutical, packaging and much more!
The origins of PENKO began quite some time before the company officially joined the ETC family. We take a glimpse into where it all started in 1975…
Taking a chance
One day in the mid-70s, two enthusiastic electrical engineers Willem B. van Huet and Vincent M. van der Wel came up with the idea of opening a trading company in weighing. They saw that existing brands were not doing so well at the time as the transition from mechanical weighing to electronic measuring systems was very slow. Willem and Vincent recognised that the downturn in this field opened up a market gap and they quickly agreed that they wanted to grab the opportunity to start a business which would step up to the mark! "Weighing is a necessity and mass is a primary unit after all!" said Vincent.
And so, on the 7th March 1977, PENKO was officially registered at the Chamber of Commerce in Maastricht, Netherlands. The company quickly became busy selling various electronics and load cells, followed by PENKO's first self-branded weighing instrument (type NPE 4 below) which was designed and manufactured in May 1978.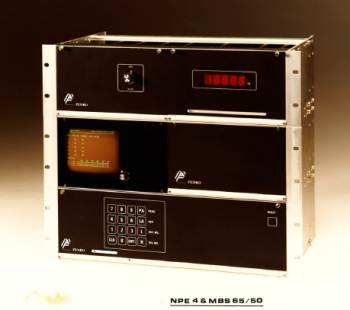 New products and new collaborations
Keeping up with the times and market requirements, PENKO launched several new products over the coming years to meet growing demand. The company collaborated with other businesses and developed its offering to more than just weighing instruments. The acquisition of Lagerweij Electronica in 1982 and the constant development of instruments with high measuring speed and business intelligence meant that PENKO also developed its expertise in filling and checking trade packaging.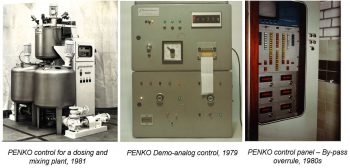 As the company grew and the work got busier, PENKO went on to receive its largest order ever since starting, in July 1989: a fully automated system with weighers and sequencing controllers for a factory that made material for photographs.
Lighting success!
Another area of success for the business was the production and sale of power control systems for stage lighting applications. This area was quickly expanded and incorporated into PENKO's offering in 2002. The best dimmer for lightbulbs and gas discharge lamps was then introduced and it became the ideal solution for theatres and concert halls. PENKO's products were soon selected for a number of significant projects – including becoming the standard dimmer for the BBC studios.
PENKO's success certainly didn't go unnoticed… and after some discussions, the business officially became an ETC company on the 26th May 2004. Now as part of the ETC family, a new facility was built in Ede, Netherlands which acted as PENKO's factory and today is also a central European warehouse and distribution centre for ETC equipment. PENKO currently manufactures several products for ETC including Source 4WRD fixtures, Sensor3 ThruPower Modules and RCD components.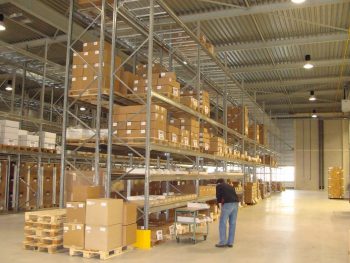 The PENKO office which started off with just 2 engineers in the 1970s, now hosts over 40 staff members who work across several departments: Sales, R&D, Manufacturing, Professional Services, Finance / Administration and Logistics. PENKO is now also represented in many major industrial countries through a global network of dealers and agents. Today the company brings over 40 years of experience in full factory automation and system integration and continues to develop innovative and advanced products for the industry. Our snapshot of PENKO gives you just a glimpse of its history but we're sure there is a lot of exciting things to come in the future… watch this space!
Visit penko.com to find out more.
References from Vincent M. van der Wel in 'Roads from the past, PENKO's history' and 'The Chronicle'.