Welcome to Eos on Broadway, where we take a look at the behind-the-scenes control that makes a large-scale show tick. In this installment, Eos programmer Scott Kearns Tusing talks about the controls work that went into bringing the musical Anastasia to Broadway.The production opened on April 24th at the Broadhurst Theatre, directed by Darko Tresnjak, with lighting designed by Don Holder.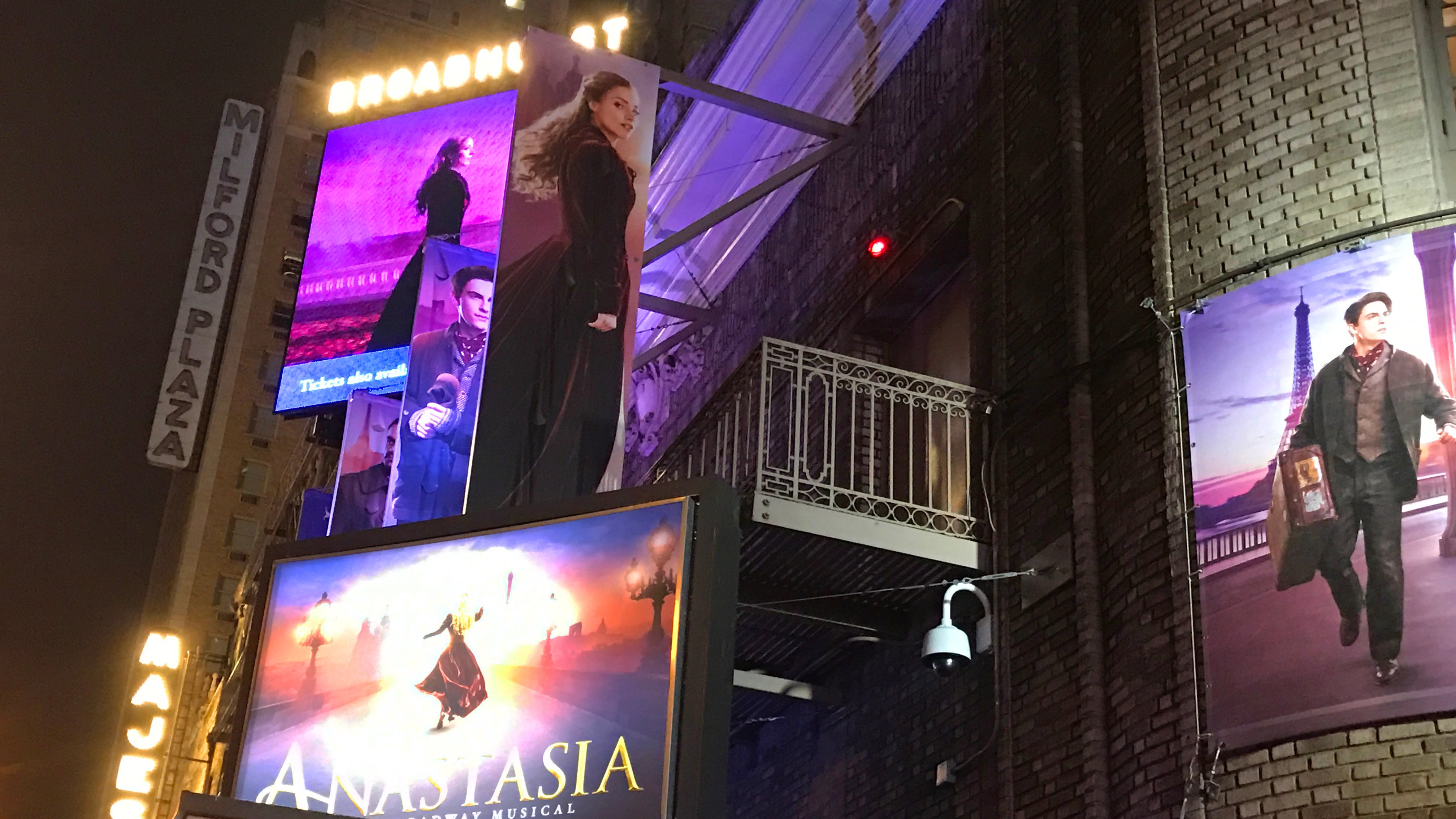 "For this show, we're doing a lot of integrating with video," says Tusing. In a sense, the production's design remains true to its cinematic roots (the show is largely based on the 1997 animated feature); video panels span the upstage wall and the arches of the scenery, serving as both a cyc and a vibrant, variable backdrop. In key moments of the show, front-projection adds ethereal effects (video and projection design is by Aaron Rhyne).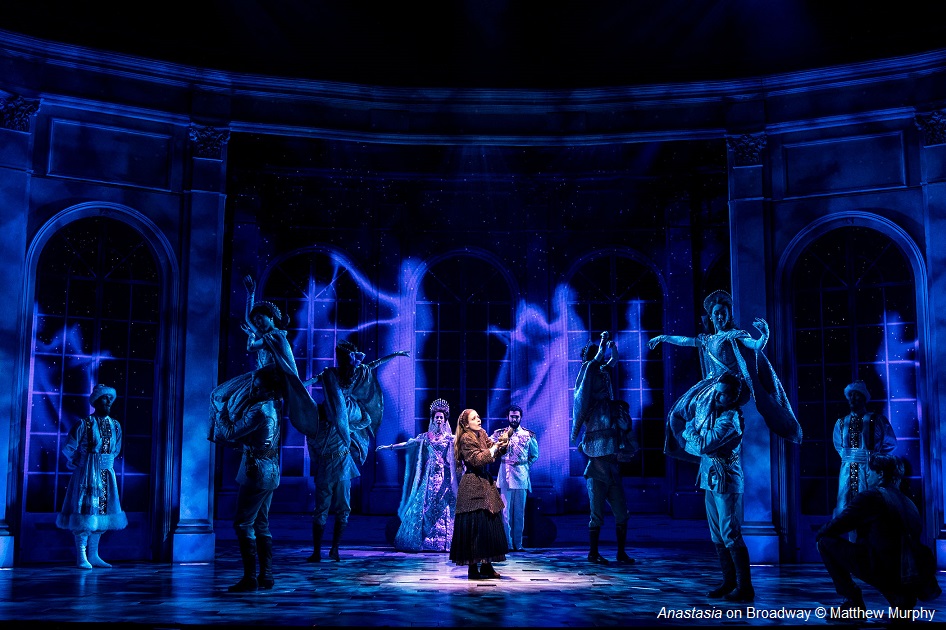 So how did all this onstage video impact Tusing's programming approach with Eos?
"I used magic sheets extensively," Tusing explains. "We spent a lot of time finessing the looks to match the video content. Design-wise, if the sun was coming from one direction in the video, we would match that. The magic sheets helped me see colors quickly, and which lights were where."
"Highlight mode was also very important – being able to take all of the lights out and look at one specifically. No matter how much light video was pushing out, we'd still be able to see what we were working with."
Syncing up with video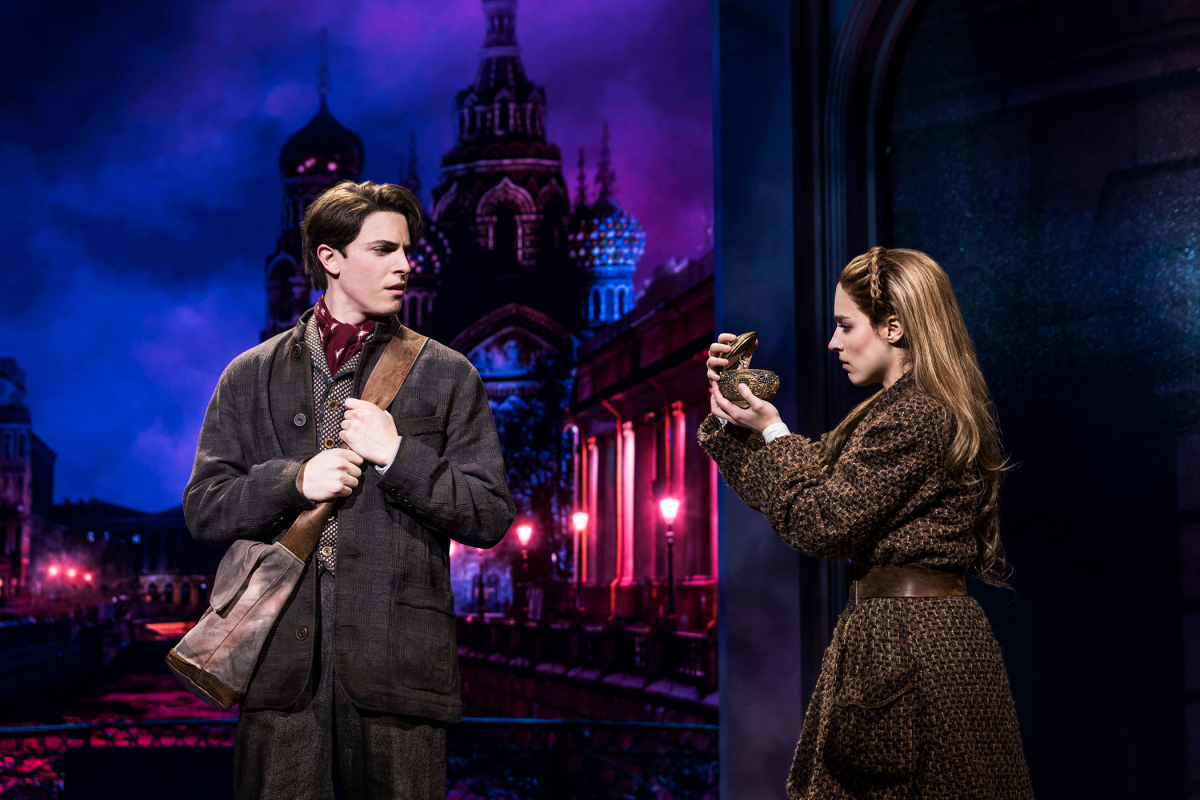 "We do a lot of MIDI triggering of D3 from the Eos so that our cues are synchronized. We do that using a separate cue list….if we ever get out of order, it's easy to get back on track using the out-of-order sync feature. So when we're in one list and decide to jump around, video is automatically playing along with us. That's lets us get the precise timing between lighting and video cues; when video starts to do a color shift for the color of their content, lighting can follow along at the same time."
Gear and setup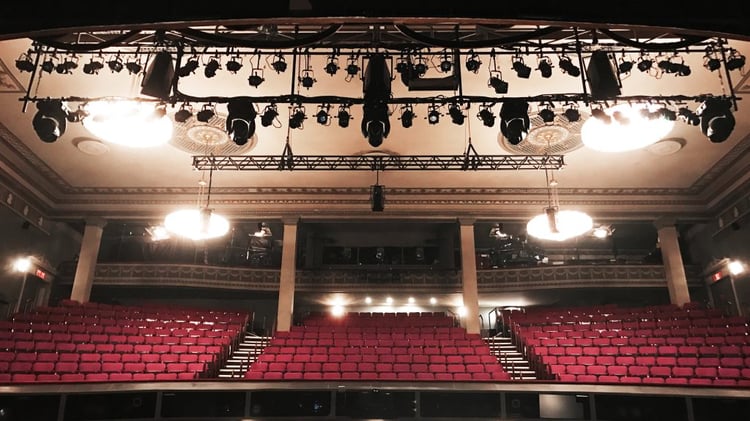 The control system consisted of an Eos Ti and an RPU as the primary and backup, all on a managed network.
"I programmed on the Eos Ti with three 24″ external touchscreen monitors [PRG provided the lighting package]. We had a five or six ETCnomad Puck controllers on the show, all as designer remote stations [for Holder and associates Vivien Leone and Margaret Peebles]. I used a lot of targeted macros so that I could force a specific device to do a specific thing. When someone moved their monitors around or changed their screen layout accidentally, I could restore them back to where they needed to be without coming down from the balcony."
"We did the out of town tryout at Hartford Stage in Hartford, CT. When we teched the show in Hartford, we did some things to make the transfer easier – including putting in presets. Then, when we did some transfer work at the ETC office in New York, we could edit a lot of information at once without having to be in the space."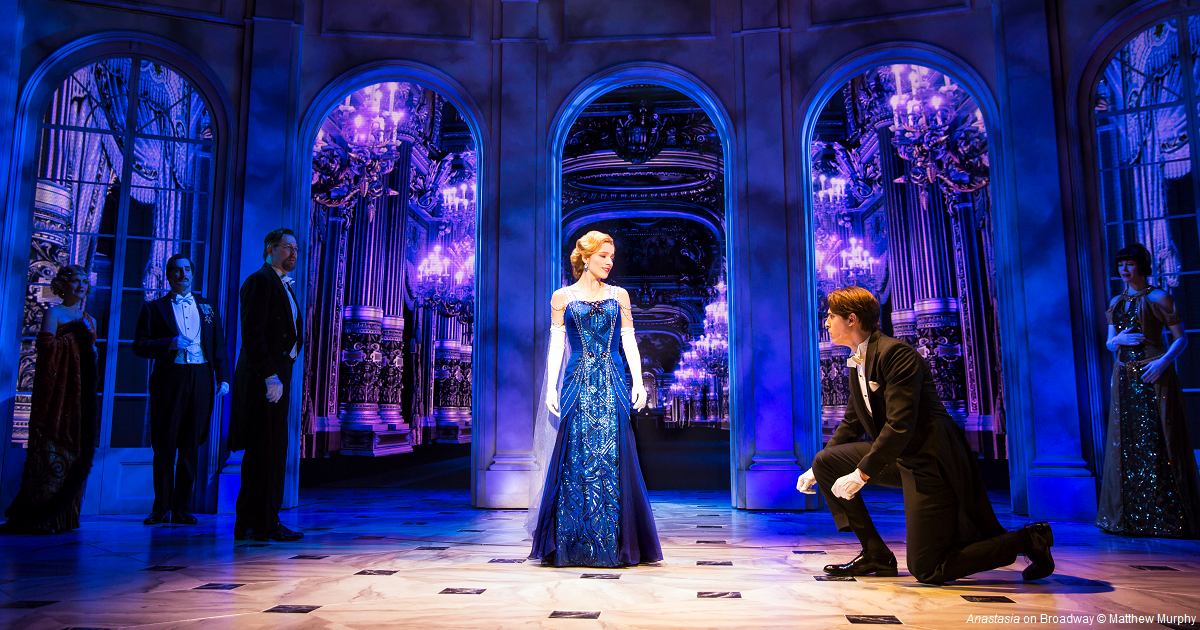 The rig
The show had a relatively small moving light rig for a Broadway show – around 50 fixtures. The rig also included some Source Four LED 2 Lustr units, used primarily for lighting the set. Because the LEDs needed to closely match both the projections and the light on the performers – primarily from tungsten sources with color scrollers – the team opted to use the LED fixtures in Direct Mode. This provided individual control over the emitters, allowing them to mix and adjust precise color matches.
Tusing's favorite lighting moment from the show?
"The end of Act I is pretty powerful."