Feast your eyes on these awesome photos from the latest Festifeel event held at London's House of Vans!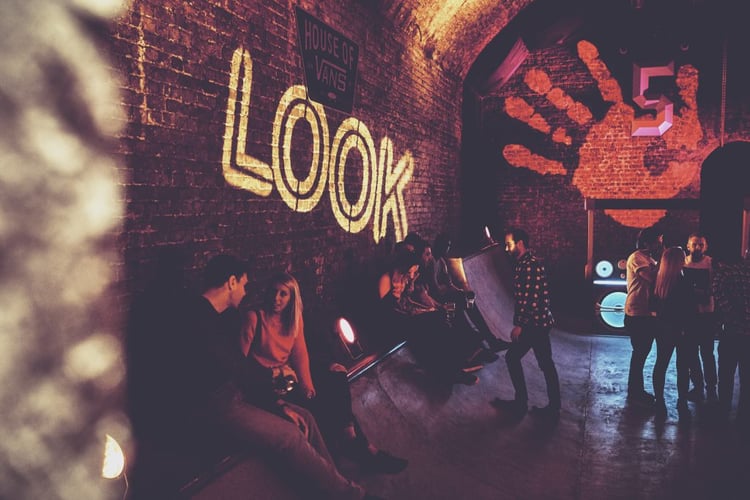 Festifeel is an annual event that raises money for the breast cancer awareness charity CoppaFeel!. The quirky House of Vans venue, nestled in the arches underneath Waterloo station, provided the perfect backdrop for an eclectic line up of entertainment, including live bands, art installations, DJ sets and comedy performances.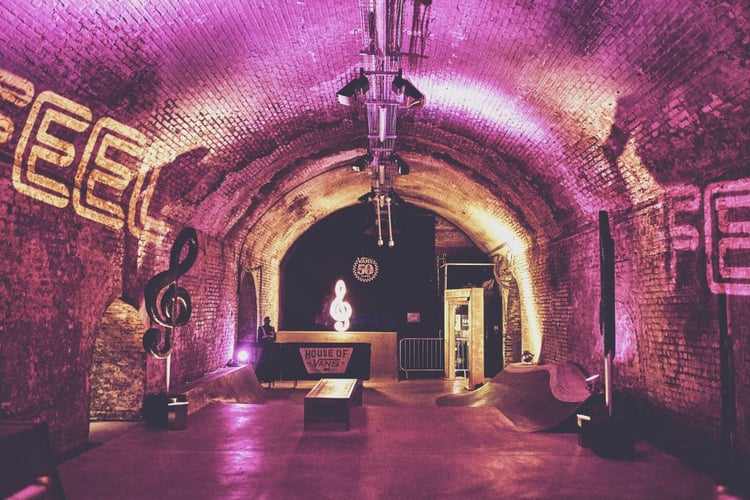 In keeping with the charity's mission to stamp out late detection of breast cancer, a handprint and the words "look" and "feel" were projected onto the tunnel walls. To achieve this effect, lighting designer Declan Randall added some bespoke gobos to a series of ETC Source Four LED Lustr+s.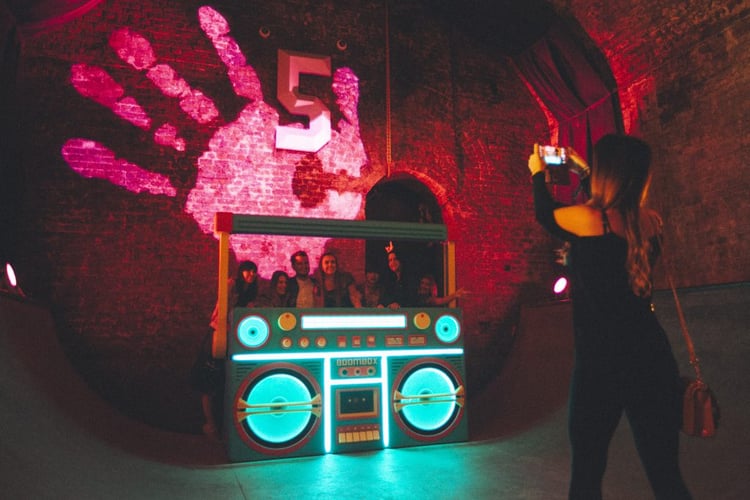 The 2016 event – the seventh of its kind – marked the end of CoppaFeel!'s #SummerBoobTour.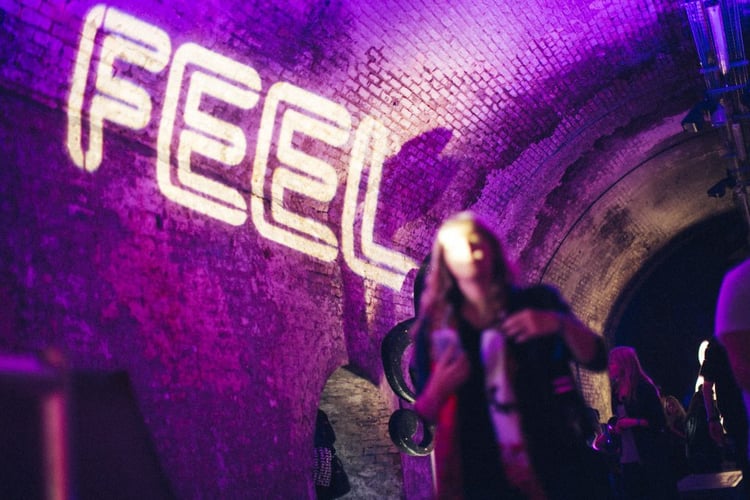 With thanks to Declan Randall and CoppaFeel!. See more photos from the event at flickr.com.
We'd love to see your photos of ETC products in action! You can email them to us at blog@etcconnect.com.