Phil Vilar is a first-generation Latino American working as a lighting designer and educator. Born into a traditional Catholic family, Vilar felt a deep sense of duty to become successful in whatever career they chose. This just so happened to be a career in lighting and projection design. "Theatre is remarkably inclusive by nature, and it's been that way for a long time. I have a deep admiration for ETC and the opportunities I've been given to work alongside some incredible industry professionals over the years."
Mentorship during COVID
Phil earned a Bachelor of Arts degree in Theatre Design from the State University of New York at New Paltz and completed a Master of Fine Arts degree in Stage Design at Southern Methodist University (SMU.) In 2020, they were chosen to be a part of the Fred Foster Student Mentorship Program with ETC.
Each year, a group of students is selected for ETC's mentorship program, where they are each matched with a mentor from the industry who offers career guidance and technical advice for the following year and, in many cases, beyond. In Phil's case, they had two amazing mentors. Bob Bonniol is an Emmy Award-winning creative director, producer, and adviser. And Wendell Harrington is a theatrical projection designer and head of Projection Design at Yale School of Drama.
"It's strange to say, but I was lucky in that the pandemic came at a time where I was presented with several opportunities that didn't necessarily require me to be in person. The Fred Foster Mentorship Program came at the perfect time."
Both mentors have been instrumental in Phil's career goals, but given their passion for projection, Wendell Harrington has been a huge asset. Harrington has worked with projection media for live events for over three decades and has been lecturing on projection design for theatre since the early 1990s.
"Their impact on my career came early during the mentorship program. And their attention to hearing what I needed helped me become a better mentor to my students, personally."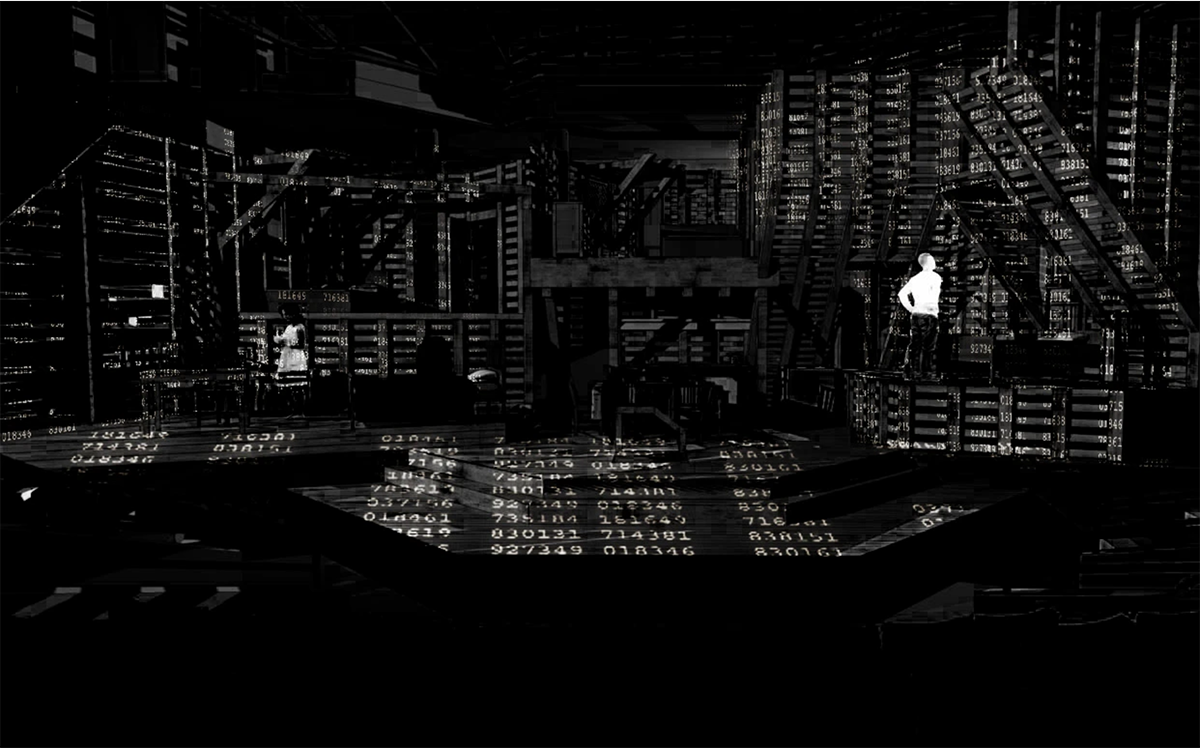 World of Projection and Media Design
While in grad school at SMU, Vilar took a 3D modeling class and found that they were drawn to the overlap of lighting and projection as a technology. The potential of this relatively new medium to create structural and architectural elements in combination with the scenic designer is exciting. Vilar creates an immersive environment with projection design and is able to help tell a more complete story on the stage.
While chatting about one particular production of the Diary of Anne Frank, where the entire audience was bathed in a waterfall of numbers from concentration camp victims, Vilar says, "Ending the show with this movement of the imagery was so powerful and effective. The numbers ran down the wall, across the floor, and over the audience."
This truly is lighting and scenic design smashed together, but one person could never do it all. Assistants became invaluable and often have the opportunity to make more creative decisions throughout the process during the final weeks leading up to a show.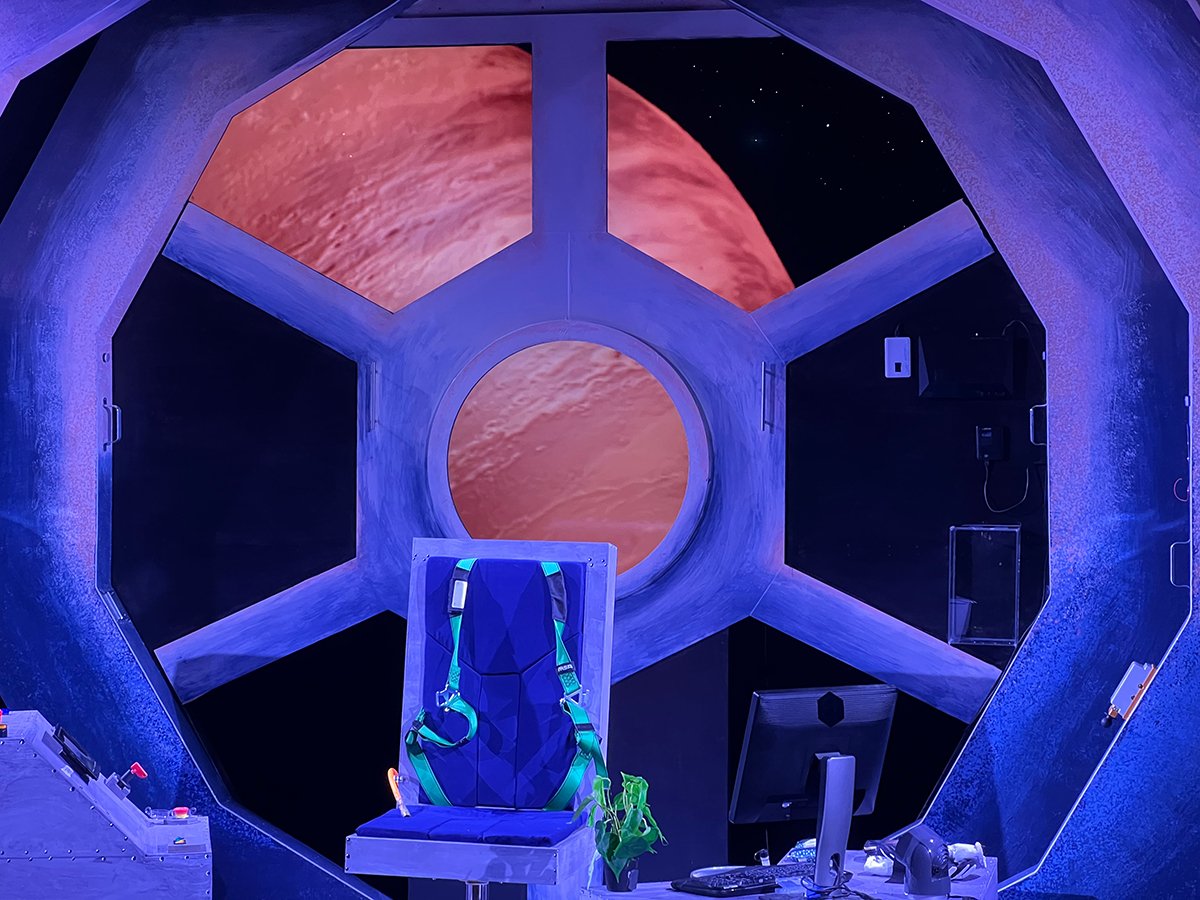 Amphibian Stage: Spaceman
"For a media show, I used three ultra high definition TVs mounted to the set to look like windows on a space shuttle. I was able to create a sense of the unknown and vastness of space that was incredible. This was the first time I was using new media that, rather projecting an image onto a surface, used the TV monitors. This gave me far more room for exploration."
Vilar typically designs one or two shows a month on top of their teaching schedule and primarily works with theatre companies local to the Dallas/Fort. Worth, Texas area.
Educator and Mentor
When the world shut down in 2020, Phil decided that if the design world didn't pick back up immediately, they could always teach. So, they hustled their last semester of grad school and earned their certification to be a high school theatre teacher. "Of course, that's when the hiring freeze began in the education sector around the country," Vilar jokes.
Currently living a dual life as a freelance designer and Technical Theatre Director at Dallas ISD, Vilar admits teaching high schoolers is not easy. These kids are figuring out who they are and where their journey will take them.
"They are a lot like me which is why it's a goal of mine to always give back. I try to hire young queer artists as assistants on my projects to help push their names out there. I've been inspired by some great gay and queer professionals in the industry, and I want to be that for these kids."
Phil has a lot of drive to give back to the LGBTQ+ community and is passionate about the advice they give. "Be the person you needed when you were younger. It was a long road for me as a queer, Latino, Catholic kid. I was ashamed to be myself in the beginning, but I can tell you, it gets easier. You will find people in theatre with the same story. Find a mentor. Find people who are out and ask them what they can do to help."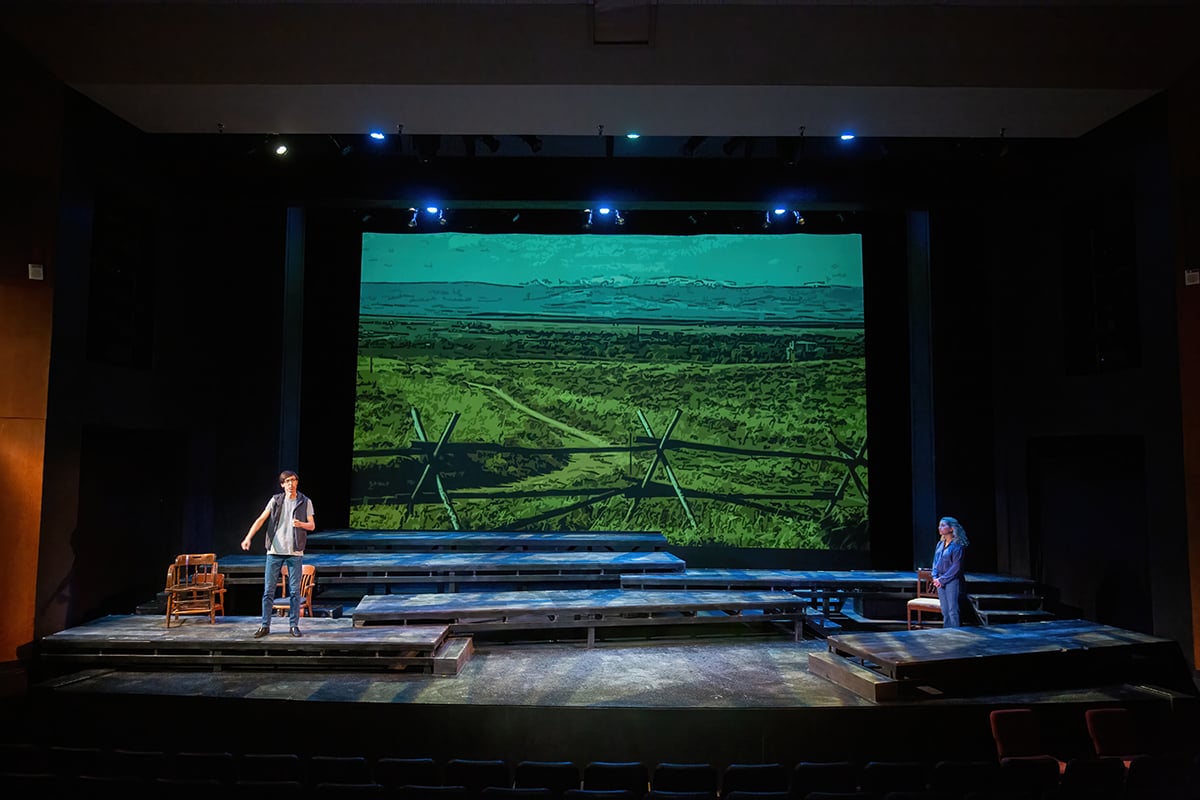 "In 2022, I was invited to be a guest designer at Baylor University to design projections for The Laramie Project. The story of Matthew Shepard has been something that I grew up with while I was trying to define what it means to be an out, queer, person. At first, when I was younger I looked at him as a warning and a justification for my fear about coming out. But being allowed to design the show, I was able to look back on how much I've grown since coming out. Being part of telling this story kind of ended up being a certain right of passage for me. Especially in a University in the state of Texas, of all places. And I was fortunate that the theater department there shared the same level of respect and delicacy to the work and held nothing back."
What's Next?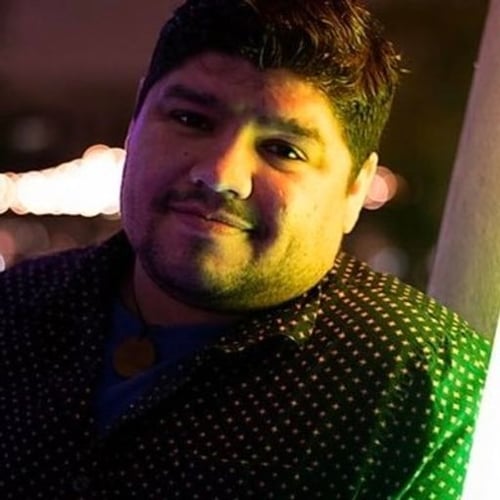 Speaking of projects that started during the pandemic, Vilar joined forces with a couple of other artists and produced a podcast called Cueer.
While this podcast is currently taking a break, Phil is searching for a new co-host. Started during covid, right around the time of the infamous George Floyd incident, and Black Lives Matter movement, this podcast celebrates gay pride and aims to promote and celebrate the LGBTQ+ community.
Check out past episodes here, including an interview with Hamilton costume designer Paul Tazewell.
Starting in the fall, Phil will be moving to Booker T Washington High School for the Performing and Visual Arts, where they will start the next chapter of educating the young, future theatre professionals of America.
Are you an LGBTQ+ youth looking for resources? Phil recommends finding your local GSA or contacting the Trevor Project.