We always love to meet our ETC fans and customers in person. Talking and interacting with all of you inspires us. Thank you C&C Lightway and Korea Lighting Designer Association for organizing the International Lighting Seminar on August 17-18, at the LG Arts Center SEOUL. Here they shared the latest industry trends with attendees, showcased the newest ETC products including the Eos Apex console, and brought industry practitioners along on a fruitful backstage tour of the venue where ETC's Sensor 3 and Paradigm networking system are installed.
The seminar kick-started at the U+ Stage, a beautifully designed modern theatre hall at the LG Arts Center SEOUL. The recently renovated Center is the hub of art and cultural development in Korea and officially reopened in October this year. Special thanks to LG Arts Center SEOUL for arranging the theatre hall before the official reopening date so that we could organize this seminar at the new venue.
Lighting designer Michael Odam from the UK flew to Korea and gave a lecture on lighting design skills and the latest developments in the industry. Attendees were able to learn a lot from him.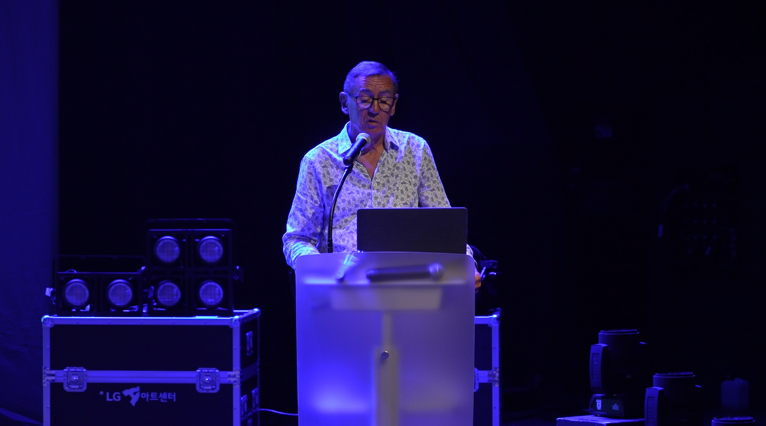 ETC VP of Sales Mark Vassallo joined the seminar virtually via ZOOM to give a warm welcome to the audience after an energizing lunch break. He discussed how exciting it's been to watch the evolution of theatrical lighting products from tungsten to LED and automated fixtures, which offer unlimited possibilities for designers.
The event also reminded Mark of the "good old times" 20 years ago when he worked with his close friend, C&C Lightway CEO Mr Homok Chung, on the first LG Arts Center SEOUL project. He extended appreciation to the C&C teams for their professional effort in managing the renovation of the modernized venue which marks another success of ETC and C&C collaboration.
ETC Vice President of Marketing, David Lincecum and Vice President of International Operations Durrell Ramer also said hello to all the guests with a pre-recorded welcome speech. They congratulated the extraordinary LG Arts Center SEOUL on its reopening which is the first venue in the world to install an Eos Apex console. They also celebrated the hard work of C&C that symbolizes many great achievements for our partnership of over 20 years. The VPs hoped attendees would enjoy the event and asked that they tuned for new ETC's innovation debuts later this year.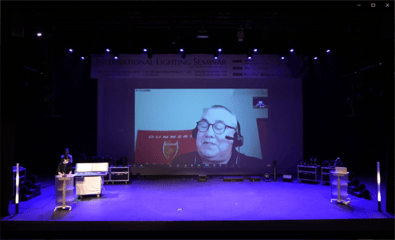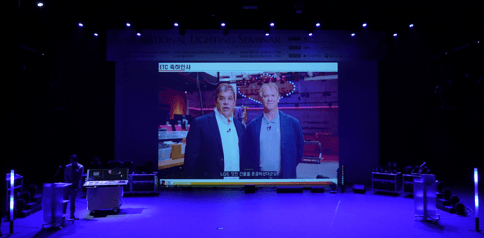 The professional C&C team presented the latest ETC products and demonstrated the special features of the Eos Apex console to attendees.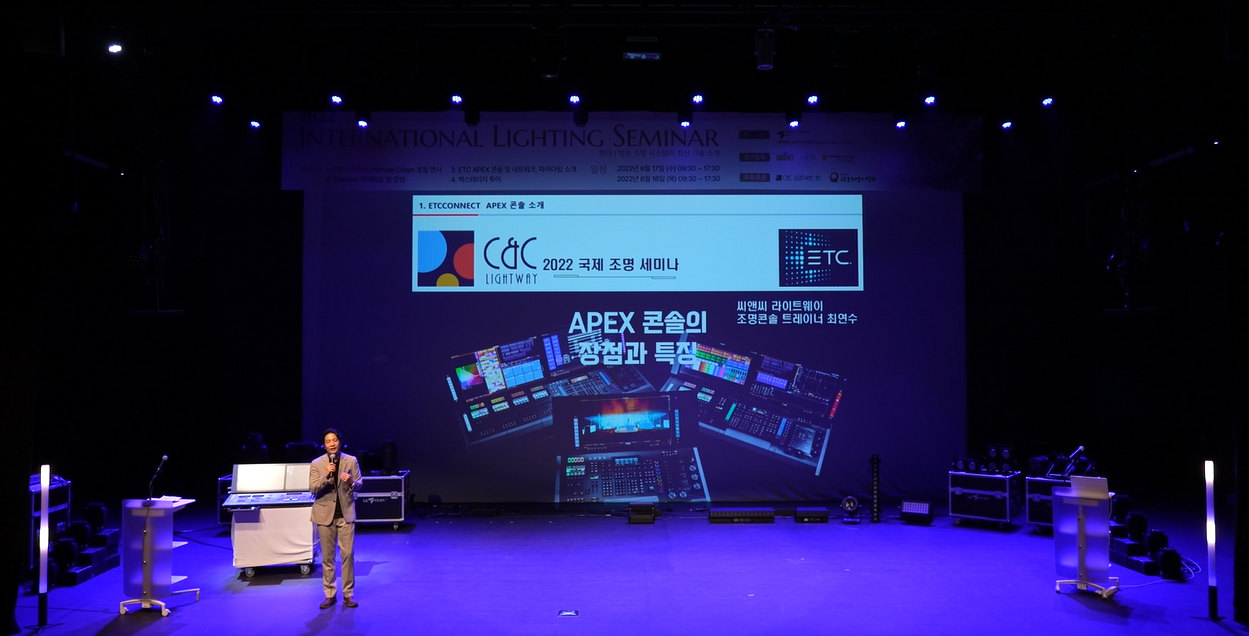 The backstage tour was the highly-anticipated section of the seminar. Attendees enjoyed learning how ETC's Paradigm and Sensor 3 networking technology supports the lighting system in the venue.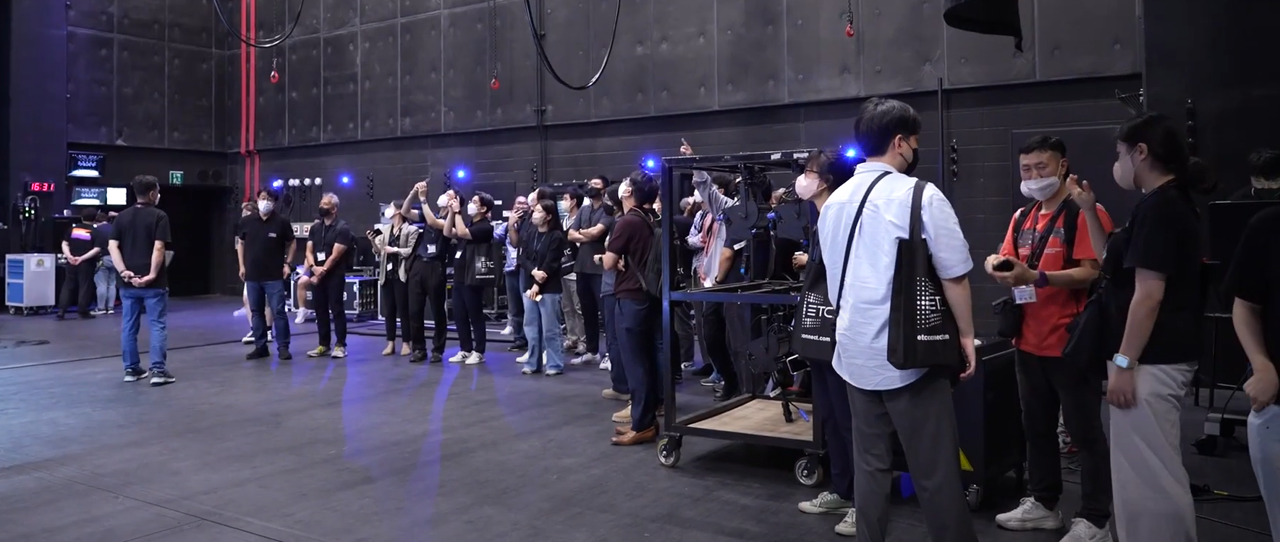 Join our mailing list here to receive updates on the next event in Korea!