The ETC France team had a very busy few weeks gearing up for the 2022 JTSE trade show in Paris… and what a jam-packed couple of days they had!
With an increase of 7% more people attending this year, there were over 6500 attendees to the tradeshow across the two days with many visitors attending ETC's stand no. 38. The stand was divided into 3 mains areas:
ET

C's next
generation of lighting control – Eos Apex drew several visitors to the stand for its adv
anced features, powerful cutting-edge technology, and award-winning software which is used
across all Eos family consoles.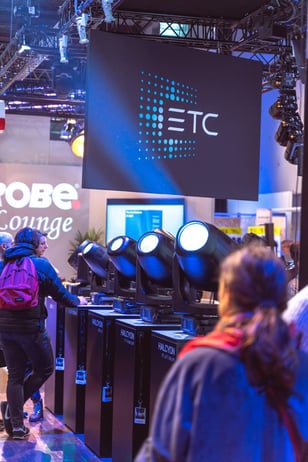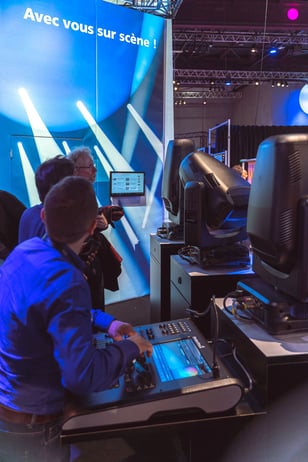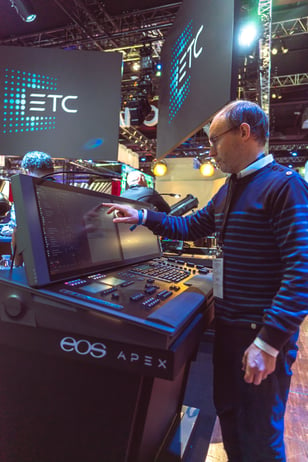 There was also a keen interest in the new Halcyon and Lonestar fixtures as people were impressed by their power vs size ratio. New staff member Eric Leroy – Field Project Coordinator joined the ETC France team just the day before the show and jumped straight in with presenting several of ETC's newest products including Halcyon. He even did a video interview for French magazine SoundLightUp which you can check out here.
The busy show days did not stop there! After a manic day one at the tradeshow, visitors were invited to network and chill at ETC France's office in Saint-Denis for an after-show evening event. 130 people arrived at the office which had a sporty theme in place for the first football match for France in the FIFA World Cup that same evening. The showroom was set up so that visitors could watch the game or play darts / on the football tables whilst enjoying hot-dogs, burgers, French fries and more!
Take a look at the photos below to get a glimpse of how the show and after-show event went!