The Tony Awards are happening this coming weekend and as an industry built on live theatre, we thought it would be a missed opportunity to go without mentioning the history of this award, all the amazing talent that is recognized year after year, and how ETC is proud to play a role in many of these performances.
History of the Tony Awards
Antoinette "Tony" Perry was an actress, producer, theatre director, and co-founder of the American Theatre Wing. The Tony Award was created in her namesake to recognize excellence in live Broadway theatre across multiple categories.
According to the Tony Awards' own website, a ticket to the first Tony Awards held at the Waldorf Astoria in New York City, cost a mere $7.50.
While the majority of the winners aren't announced until the fateful weekend in early June, there are a handful of awards presented ahead of time. This year, these include a regional theatre in Chicago, the AAPAC for excellence in theatre, a national organization for young artists called Broadway for All, and music copyist Emily Grishman who is recognized this year for her impressive career proofreading and organizing scores for performers.
During the first two years of the Tonys (1947 and 1948), there was no official Tony Award. The winners were presented with a scroll and, in addition, such mementos as a gold money clip (for the men) and a compact (for the women).
To read more about the history of the Tonys, we suggest going straight to the source.
Celebrating Broadway excellence today
While the award show broadcast on television heavily focuses on the stage performers, we know those performers would be neither seen nor heard, nor the world of the production created, without the work of the design team. Thinking about the contemporary Tony Awards, we asked two top designers what 75 years of the Tony Awards mean to them.
Lighting Designer Jen Schriever says:
"75 years of the Tony awards means we're still making, prioritizing, and celebrating theatre which I think is wonderful! Awards are funny things because how can anyone say something is the best of anything for everyone? But the fact that the Tonys are still kicking and accessible to watch nationally means some percentage of the country gives a damn about theatre and live performance and that makes me (a theatre lover) so very glad. I'm also thrilled that the most favorite show of my life is nominated for Best New Musical, A Strange Loop, which I think is the only big black and queer American Broadway musical that has ever been produced on Broadway in the past 75 years, let alone be nominated- so that makes me excited for years to come!"
Jen is nominated this year for Best Lighting Design of a Musical for A Strange Loop
Sound Designer Robert Kaplowitz says:
"Awards are complicated. Especially when they're competitive, in an artform that is all about collaboration and an industry that still struggles with gatekeeping. Yet, at the same time, it is utterly amazing when an entire community, including the most important participants (the audiences!) come together to celebrate great artistry. In the end, that's what I get excited to experience – the celebration of excellence in an artform that I love. I do hope they expand that recognition to include some of the unsung heroes in our community (like our stage managers, musicians and crews). After all, it doesn't all have to be about "best" – we're already comparing apples to Belgian waffles when we try and compare our shows – it could just be about a celebration of excellence. That's what I'd love to see from the Tony awards going forward."
Robert won the 2010 Tony Award for Sound Design of the Musical "Fela!"
The Tony Awards Show
While the Tony Awards recognize excellence on Broadway, we'd like to take a moment to recognize the excellence of the team that brings the award ceremony itself to TV viewing audiences. Capturing the spirit of these live Broadway shows in a TV broadcast is an incredible feat. Here is what 75 years of the Tony Awards mean to two key people who make it happen:
Tom Holmes, Broadcast Audio Mixer for the Tony Awards says:
"It has been an honor to work with the sound crew for the Tony Awards these last 24 years. It is still amazing to me to watch first-hand the professionalism of all of the cast & crew to pull this show off. There has always been a very tight rehearsal schedule at whichever venue we are at. The crew has very little time to be able to see a show's performance for the first time on stage, dial in all of the set pieces, lights, choreography, and sound. It's usually about 90 minutes before it is time to strike and move on to the next show's performance – with only about 10 minutes to reset. Yet the crew consistently pulls off the rehearsals, and the show despite all odds against them.

The Broadway actors, singers, dancers are all so willing and able to do amazing work, all while wearing heels, costumes, wigs, RF mic packs, in ear packs, in ear monitors, sometimes four packs all on one actor!

Most of them never complain, (I could name but a handful in 24 years), but they consistently show up, ready to emote, recite, sing & dance, (having memorized their lines) all in wardrobe and with a smile and something nice to say. Always gracious and thankful whether they win or lose. They are truly a unique artistic community.

This type of professionalism is generally not seen on other award shows and is one of the reasons why the Tonys are so special.

The Tony Awards is undoubtably the hardest, most challenging show I do all year, for the last however many years. The cast's diligence and professionalism always reminds me to: do your homework, stop complaining, and do your best.

Can't say I can do that with a smile, or without a complaint, but it does make me try harder."
Ed McCarthy, Lighting Director for the Tony Awards says:
"I have been Lighting Director on the Tony Awards for the past 22 broadcasts, since 2000.

It is probably my favorite television event to work on, for a number of reasons. First it is the perfect marriage of my first love, theatre, and a career in event television I really never expected.

Second, it gives me one month a year when I spend most of my time talking to people who I deeply respect, the designers, technical directors, stage managers, and directors of that year's nominated shows. It is humbling to recognize the ludicrous amount of talent one can find backstage at a Broadway show.

Third, it is, and always has been, an honor to try to represent Broadway to the people across the country through another medium and try to tell the same story and get that audience at home to feel like they are in the theater with the performers. It has changed immensely over the years, from basic white cyc and traditional borders and legs to a much more immersive LED screens environment in which we can do the shows more justice by photographing their sets in the lighting states that are part of their musical numbers and then marry it seamlessly into our TV lighting rig. More challenging but, I believe, more rewarding. And I am so glad we are back, and that the Tonys have made it to 75. I hope that the job we do helps keep Broadway viable, and vital, to the cultural fabric of the country."
We at ETC are inspired by and grateful to these four awesome people for sharing these thoughts.
ETC for the win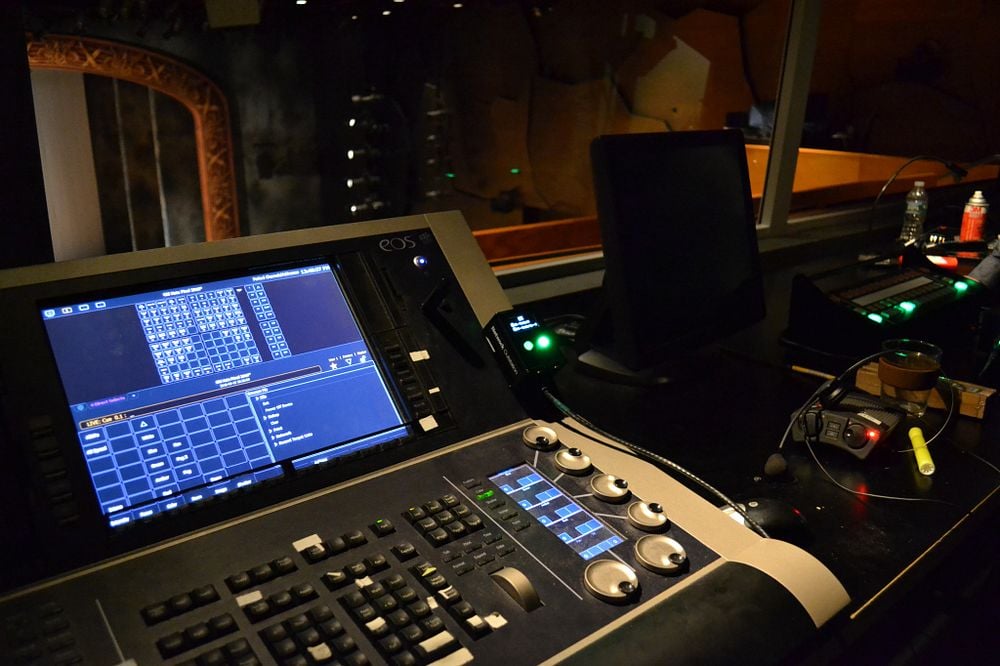 We are delighted to announce that every single show nominated this season for Best Play, Best Play Revival, Best Musical, and Best Musical Revival is run by an ETC Eos family console.
Here are the nominees:
Best New Musical
Girl From the North Country
MJ
Saturday Night
Paradise Square
A Strange Loop
Six: The Musical
Best Musical Revival
Caroline, or Change
Company
The Music Man
Best New Play
Clyde's
Hangmen
The Lehman Trilogy
The Minutes
Skeleton Crew
Best Play Revival
American Buffalo
For Colored Girls Who Have Considered Suicide/ When the Rainbow Is Enuf
Dig deeper into the moment.
How I Learned to Drive
Take Me Out
Trouble in Mind
A few Tony fun facts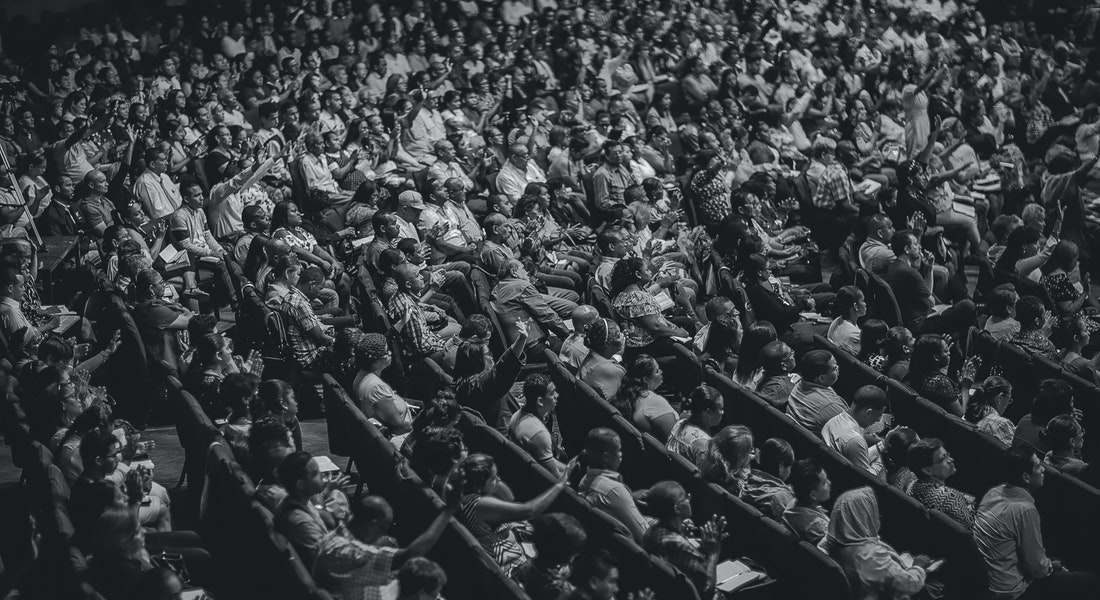 Jeremy O. Harris's Slave Play (2020) currently holds the lead as the play with the most Tony Nominations with a total of 12.
Lin-Manuel Miranda's Hamilton (2016) holds the lead as the musical with the most Tony nominations with a total of 16.
Mel Brooks' The Producers (2001) is the musical production that has won the most Tony Awards with a total of 12.
The composer with the most Tony Awards is Stephen Sondheim with a total of 8.
The theatre that has housed the most Tony-winning best plays and best musicals is the Richard Rodgers Theatre. 11 shows that debuted there have won.
The lighting designer with the most Tony Awards is Jules Fisher with a total of 9.
Tharon Musser was the first female to win a Tony Award for lighting design, for Follies in 1972.
From all of us at ETC, good luck to all the nominees on June 12th. Your passion and dedication to the industry are our inspiration.