In theatre, the word "immersive" is often tossed around to describe the flimsiest of attempts to create a pre-show atmosphere.
It's a gamble that mostly comes up short. By contrast, Woolf and the Wondershow's production of Cages succeeds in spectacular style. The show takes place in a downtown Los Angeles warehouse that has been transformed into a Victorian wonderland. The audience enters through a stylish, highly-decorated "Study"— complete with whimsical rain effect projections and air perfumed with a custom scent, and stern governess—into the performance space. Hard to categorize, the show tells the story of Anhedonia, an allegorical world where emotions are banned and hearts are confined to cages. The story is told in holograms, multi-screen projections, and jaw-dropping illusions. Actors interact with projected characters in a fluid balletic dance, all with a throbbing sound design that puts music and special effects everywhere.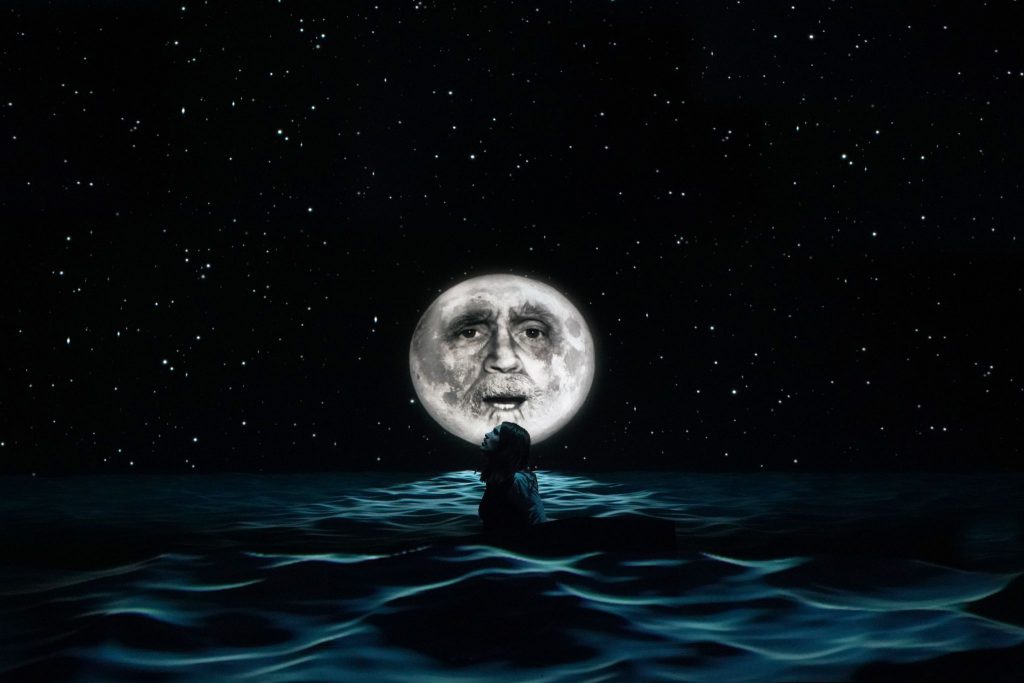 An ETC Ion Xe handles more than 1,000 lighting cues in the 90-minute show, all triggered from a SMTPE feed. "It took a long time to program, and the performers have to hit their marks consistently," says R.S. Buck, the lighting designer for the show and a CalArts grad. And, despite the large number of cues, "the lighting is intentionally discreet."
Discreet, but highly technical. Because of all the projections, illusions, and multiple screens, dealing with light spill became a big deal. "The focus and shuttering are very precise," says Buck. "We even 3D printed our own barn doors to get the control we needed."
Production Manager and Associate Producer Monica Vandehei watched the show take shape from the idea stage. "We used the empty warehouse for all the pre-production. We built the props, filmed everything in miniature, and used green screen to create the holographic characters—it was very long and very detailed."
The Ion Xe doesn't just handle the show, either. The lavish "Study" that welcomes people into the show also operates as a bar (nicknamed "The Chemist") during nights without a show. So Laura Green from L.A.'s Kinetic Lighting specified a control system that is multi-functional, allowing for the board operator to control the Ion Xe Console during the show, while during non-show nights, the wait staff can control the lighting in the bar using ETC's Unison Echo Inspire button stations. This way, the venue only needs one control system, but the staff doesn't have to be trained on a console. They just press a button on a wall switch, and an Echo DMX Scene Controller plays back snapshots from the console. Unison Foundry dimmers send power to chandeliers and sconce practicals in the elaborate space. ETC ColorSource PARs light the lobby area and ETC Source 4 Mini LEDs cover the stage.
To learn more about Cages, visit www.cagesdtla.com