Team ETC and High End is settling back in after a flurry of activities at LDI this weekend…
This year, we made such big plans that we had to spread out across three booths. The 2018 show included new automated fixtures from both companies, student events, industry awards, and much more.
If you didn't make it to Vegas, here's what you might have missed.
Making moves…
If bold and bright moving fixtures are your thing, ETC and High End had plenty for you to see in booth. For the first time at LDI, ETC and High End showed the Relevé Spot theatrical fixture and the SolaSpot 3000 luminaire.
Additional new products that were available to sneak peek during the show include the Prodigy FlyPipe self-climbing hoist, QuickTouch Preset controller, and ColorSource Raceway for smaller, budget conscious facilities. The forthcoming TurboRay effects fixture from High End Systems also generated a lot of buzz during the show.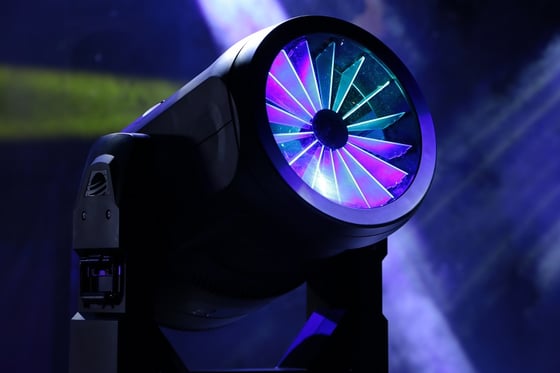 A star-studded show
ETC and High End products picked up a number of accolades during LDI weekend. PLSN Magazine selected the ETC Irideon WLZ and the High End SolaFrame 3000 as Gold Star Product Award winners, with WLZ earning Best Architectural Light and SolaFrame 3000 winning Brightest LED Sourced Profile.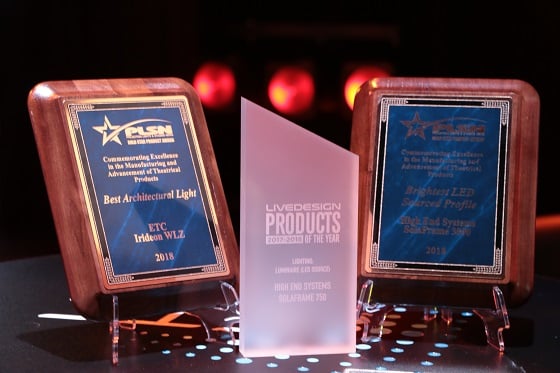 On Saturday, ETC staff attended the first Knight of Illumination ceremony held in the USA. The talented Al Crawford took home the ETC Award for Dance for his design work on Victoria.
The wow-worthy rig
A combination of ETC and High End Systems fixtures adorned the LDI rig. Visitors saw all of the lights in action during a six-minute show that ran throughout the event. Trevor Burk of Visual Noise Creative designed the light show for High End Systems.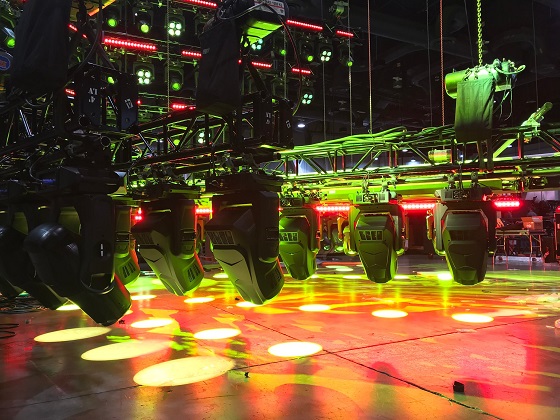 We hope to see you at next year's LDI!