Welcome to the Monthly(ish) Museum, where we take a look into the historical lighting collection at ETC. In this entry, we're keeping it in-house with a look at some industrial design prototypes for the Gio console.
The Gio console is the fourth-born child of the Eos family (after Eos Classic, Ion Classic and Element), but it marked the beginning of an industrial design evolution within the family. The three previous desks had shared elements of a triangular, folded-looking profile (most associated with the Ion Classic and its fader wings), but the Gio was envisioned as a portable, touring console. It needed a sleeker profile. Ultimately, design elements of the Gio console would carry on into the next-generation Eos products, including the Eos Ti, Gio @5, the Ion Xe, and the Eos Programming, Motorized Fader and Fader Wings.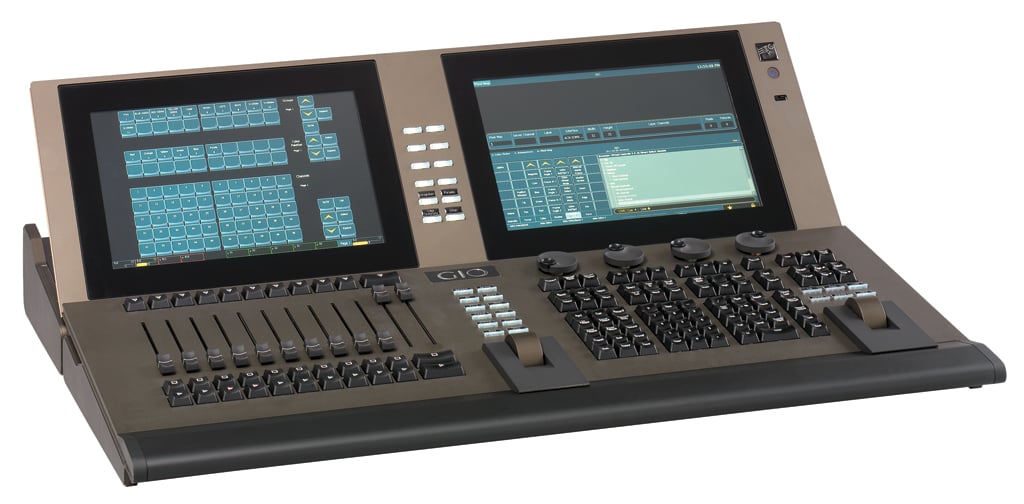 Today we'll be taking a look at some of the physical relics of the Gio console's design process.
Like most designs, it started with some visual research. Industrial designer John Hanesworth suggested a streamlined look for the desk's profile, inspired by the folded angles and curves of a modern-architecture-based research image (points to anyone who can guess the building. Hint: it's in New York City).
Armed with a reference image and some concept sketches, CEO Fred Foster got to work in the wood shop. A lot of high-tech work goes into designing an ETC product, but simple wooden mock-ups have long been a staple of the process. As an example, take a look at this early model of the MicroVision FX: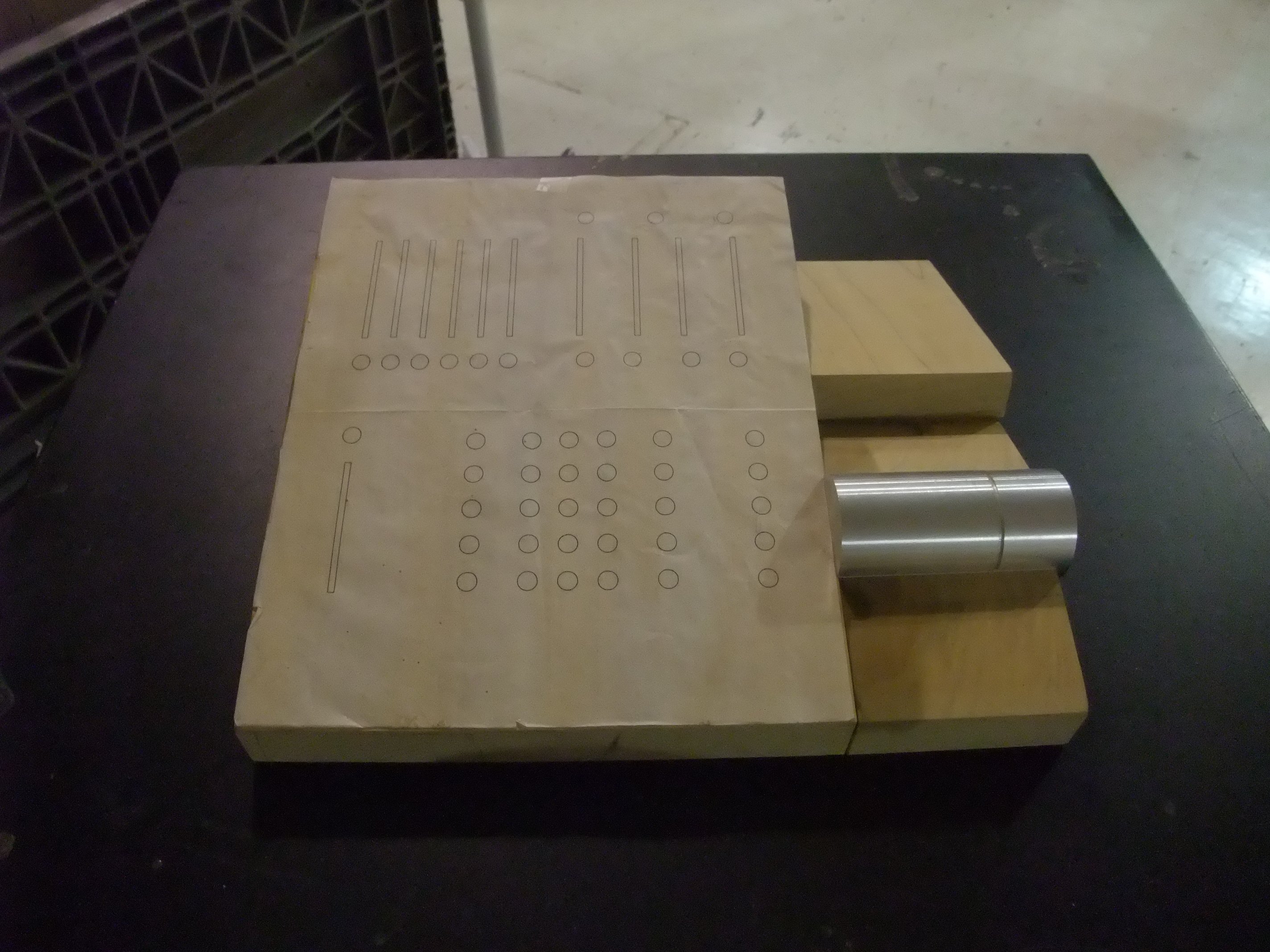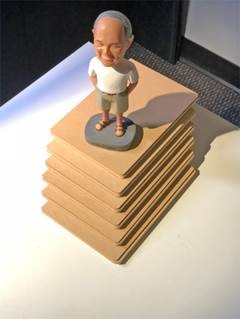 The ETC wood shop has advanced a bit since then. For the Gio prototype, Fred used a CNC router to model a number of details and options out of MDF. At right, you can see iterative mock-ups of possible edge curvatures, presided over by a Bobblehead Fred.
Next came full-scale face panel models, also routed from MDF…
…refined, and assembled with keys and encoders…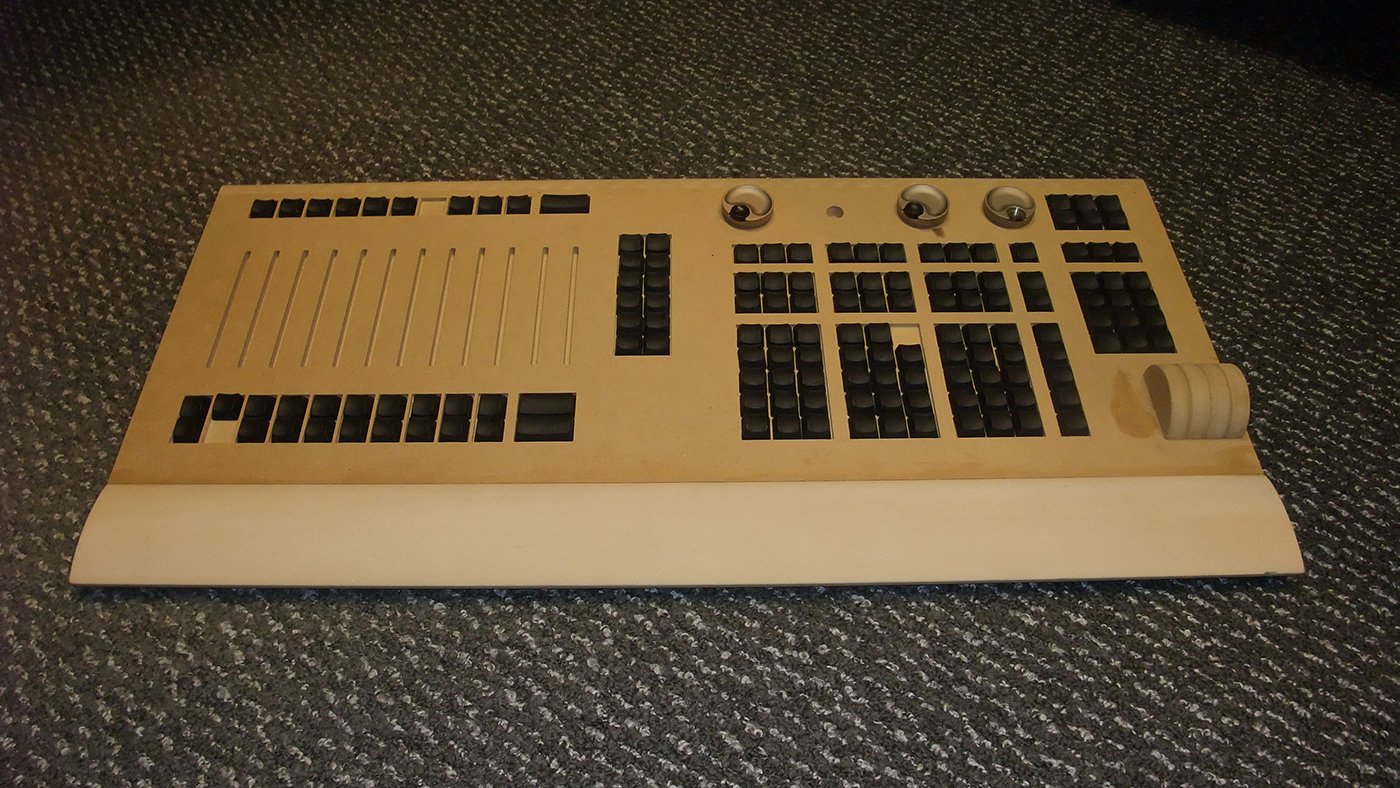 …and an articulated MDF monitor piece.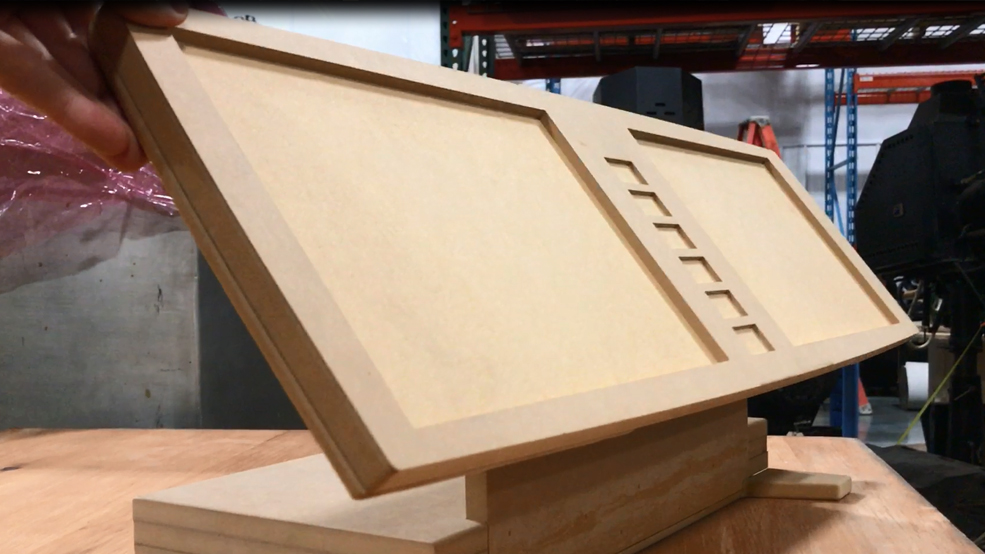 Following a successful wooden model, iterative sheet metal mockups helped hone the design…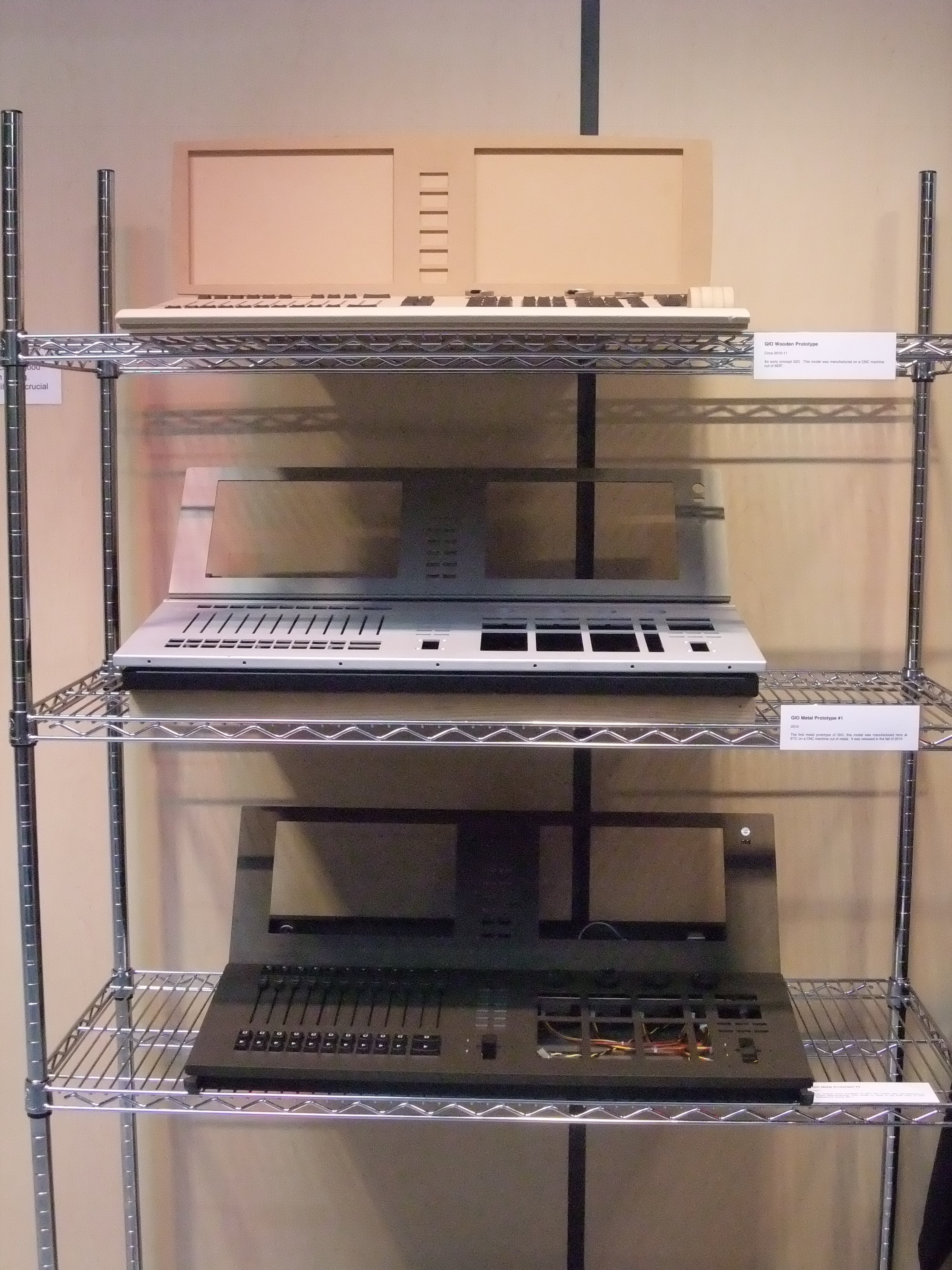 …until it evolved into the console we know today.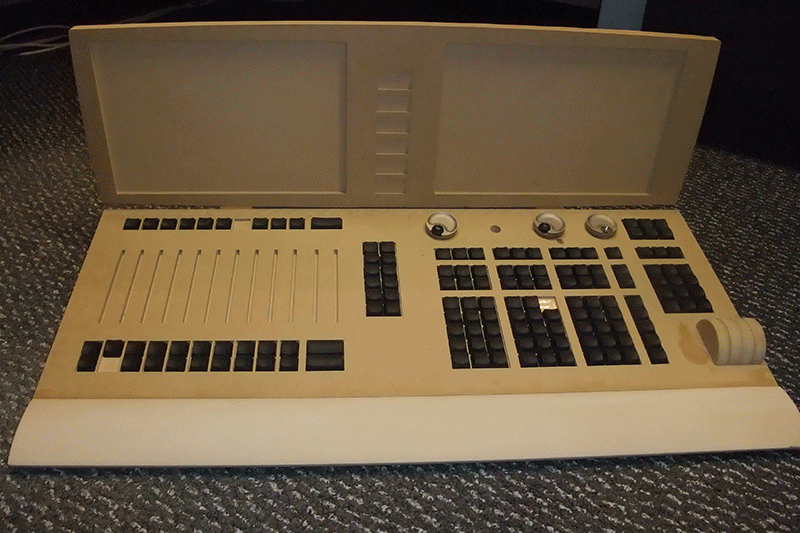 What other bits of ETC history would you like us to share? Let us know in the comments or at blog@etcconnect.com