We continue our tour through ETC's repository of gear and ephemera of lighting days gone by with another entry from the company's early history: the 1982 Entertainment Lighting Control System (ELC). After a number of years partnering with Berkey Colortran to produce the Channel Track desks, the ELC was the first console sold by ETC under its own name.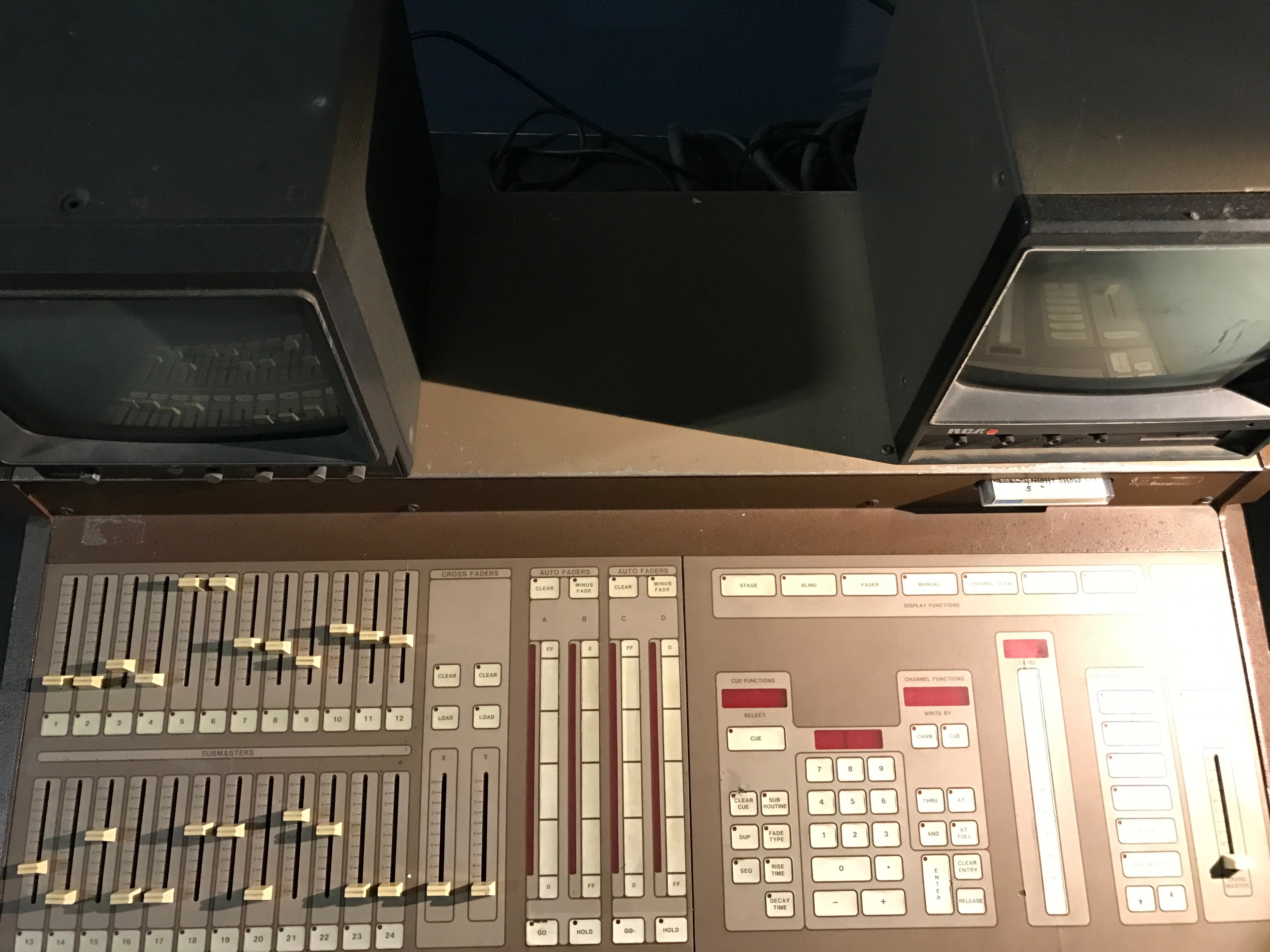 Speaking of names, what kind of product name is "Entertainment Lighting Control System," anyway?
The ELC wasn't a mass-market product. The desk pictured above was one of six designed and built for Disney's EPCOT Center. Then a young company of only 10 employees – barely moved into their first garage – ETC won the contract based largely on the willingness to build a desk around the park's specifications. The manufacturing process was all-hands-on-deck for the small company; in fact, the console's metal body (as well as those of the the other consoles featured in this post) was built and painted by present-day-CEO Fred Foster.
The desk featured 96 control channels, two external (monochrome) monitors, 24 submasters and two timed faders. The flat, plastic-coated keys of the programming surface served a practical purpose: weatherproofing the console for outdoor shows at the park. To compensate for the flat keys, the desk included a form of haptic feedback; solenoids mounted on the face panel would click and vibrate to indicate that a key had been pressed. This board remained in use at the Epcot until 1993, when it was replaced by an Expression console.
A second life – and a legacy
The ELS did eventually get a proper ETC product name. In 1982, the ELC evolved into Concept – the first ETC-brand board marketed to the broader lighting industry.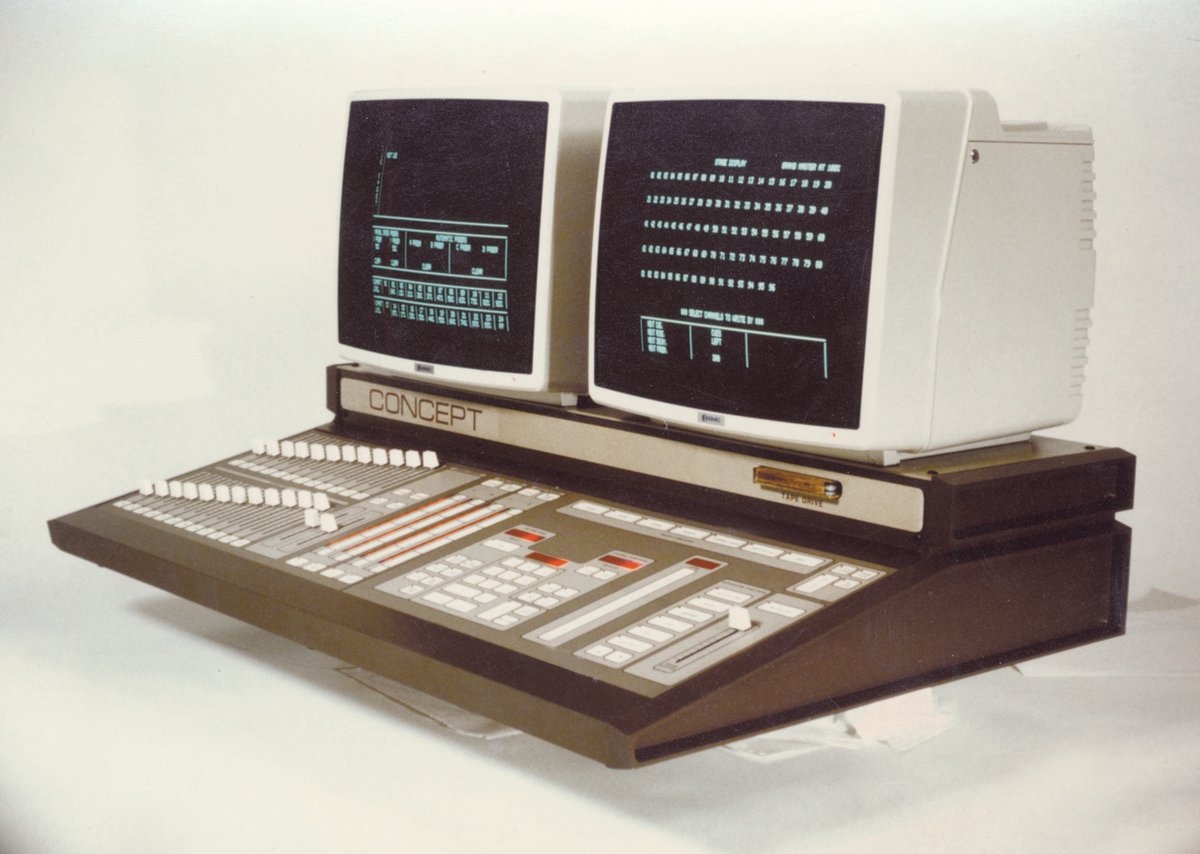 This desk gave rise to the Concept / Idea / Vision / MicroVision / Expression line of consoles. By the time the Concept 250 came out in 1983, the flat, plastic-covered buttons were discarded in favor of the square keys with indicator lights that will be familiar to anyone who's used an Express console.