In the US, Product Listing provides a wealth of information about the correct and safe use of a product. Today we slice through the "marketing speak" to understand the difference between UL Listed and UL Recognized products.
As we discussed in part 1 and part 2 of this series, a product listing by a Nationally Recognized Testing Laboratory (NRTL) is a valuable certification of the safety of a product. Not only is it valuable from a safety perspective, it also carries a considerable commercial sales advantage in the market.
Things aren't always as they seem
For a new manufacturer, or one unaccustomed to the required third-party testing, a product listing can also be diabolically difficult and expensive to achieve. This sometimes results in "marketing speak" shortcuts, where the manufacturer states:
"It's not UL Listed, but it has the UL Recognized label, which is basically the same thing."

"It's UL approved."

"It uses UL components."

"It meets the requirements of UL Standard XXX."
What do these statements mean to a buyer or specifier who is trying to determine whether a product is safe and Listed by an NRTL? Fundamentally, absolutely NOTHING! That's because each of the statements is actually an obfuscating way of saying "The product does not have an NRTL Listing" – without actually uttering those words.
Let's look at them individually:
UL Recognized: A useful designation…for components.
A UL Recognition, denoted by the "backwards UR" symbol, is actually a valid label. However, it is of little use to the end-user or specifier, because it denotes a UL Recognized Component, not a complete Listed product or assembly.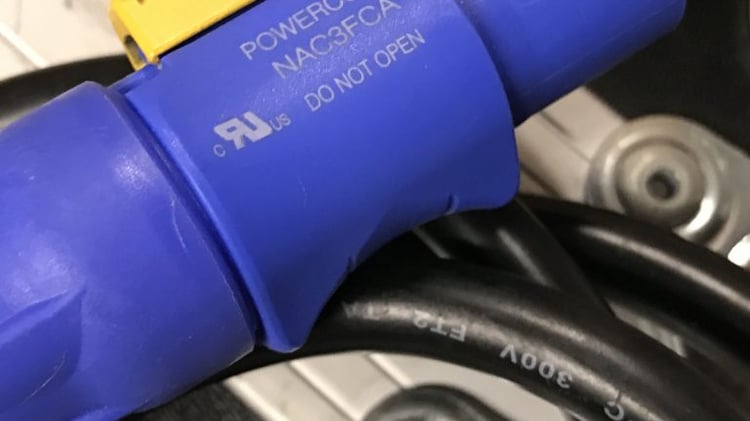 Here's a typical qualifier for a popular UL Recognized entertainment industry connector, evaluated under the CCN AXUT2 (see part 2 of this blog for an explanation of CCN's):
AXUT2.GuideInfoAttachment Plugs, Fuseless – Component
The devices covered under this category are incomplete in certain constructional features or restricted in performance capabilities and are intended for use as components of complete equipment submitted for investigation rather than for direct separate installation in the field. THE FINAL ACCEPTANCE OF THE COMPONENT IS DEPENDENT UPON ITS INSTALLATION AND USE IN COMPLETE EQUIPMENT SUBMITTED TO UL.
The wording above says it all: UL has not "finished" the evaluation of this device until it has been included in a final product which is submitted for Listing. A UL Recognized Component is useful to a manufacturer because many performance aspects of that component will not have to be retested as part of the final product Listing evaluation. That makes a UL Recognized Component extremely attractive to the final product manufacturer, but of little value to the end user. It's important to realize that a UL Listing label, and a UL Recognized label are fundamentally different.
Other "designations" you may encounter
UL "approved"
In the categories of NRTL certification of products, "approved" is not a valid word. It is often mistakenly but innocently substituted for "Listing" by people unfamiliar with the correct term. However, in my experience, it can also be used by a manufacturer to describe a product without an actual NRTL Listing.
"UL components"
A product may contain UL Recognized Components (often shortened to "UL Components" in marketing-speak) but that means nothing to the safety of the product unless the product itself has undergone a Listing evaluation by an NRTL, has a Listing label, and appears in the certification directory of the NRTL.
"Meets the requirements of UL Standard XXX"
A manufacturer may well have designed a product to meet the requirements of the UL standard applicable to that product type. From a safety point-of-view, they may have done well in the effort or they may have failed. If the product has not undergone Listing evaluation by an NRTL and does not have a Listing label, the safety of the product relies only a promise from the manufacturer, rather than a rigorous third-party evaluation to determine how well the manufacturer did in complying with the standard. That promise is not enough to satisfy AHJ's, insurance companies, and informed skeptical end-users. A Listing label shouts out "This product is safe and has met the requirements of the applicable safety standard".
Conclusion – Listing matters.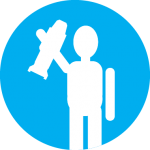 In the three parts of this series, we've explored the benefits of product Listing, the available tools for determination of Listing types, and how to slice through marketing-speak regarding product Listing. We hope it's been interesting, and that you can use this information to move forward as an electrically-informed specifier or end-user.