The residents of the Twin Cities of Minneapolis and St. Paul offset their harsh winters with a vibrant year-round arts scene. The great twentieth-century industrialists who made their fortunes in flour, cattle and steel were also noted philanthropists whose legacy survives today in the many downtown theaters, art galleries and museums.Famous residents have included F. Scott Fitzgerald, Bob Dylan, Garrison Keillor and Prince. The JTH Lighting Alliance sales agency, founded by John T. Hartley in 1988 – with some encouragement from consultant Duane Schuler – has grown to 38 employees covering Minnesota, North and South Dakota, Iowa and Western Wisconsin.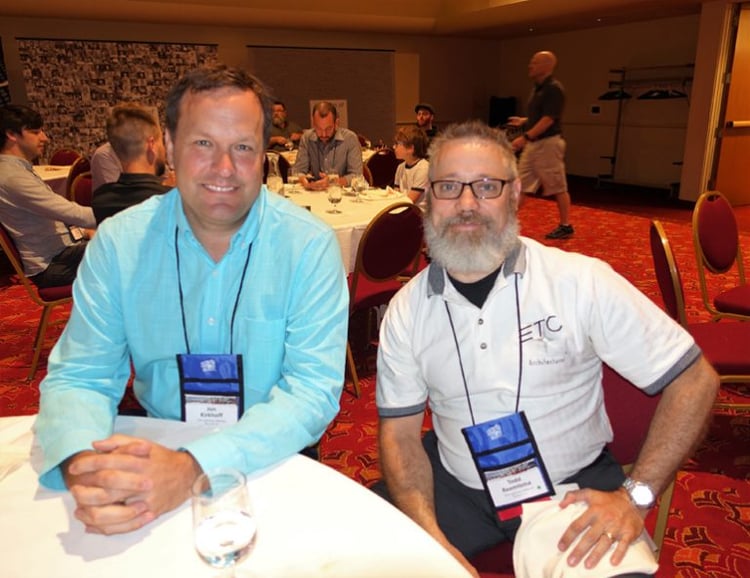 Company President Jon Kirkhoff and Systems Expert Todd Reemtsma were on hand at ETC's Rep and Dealer Workshop in Madison to explain their approach to this dynamic market. Kirkhoff is an architect who has worked for 25 years in local manufacturers' rep firms, as regional vice president for Acuity Brands Lighting, and for the last three years as VP of sales for JTH. He is currently in the process of buying the company from owner John T. Hartley. Looking to the future, Kirkhoff notes: "We have a pretty good balance of architectural versus theatrical clients, but we are still trying to get a firmer foothold in the architectural market."
The agency has a reputation for attracting and retaining talented professionals. It would be hard to find anyone more qualified than Reemtsma, a Wisconsin native with a strong theater background, who spent 11 years with ETC, 10 of them in the New York office. A true Midwesterner, he is especially proud of winning the second-largest-fish award at the 2005 ETC/TMB/Wybron fishing tournament in Orlando.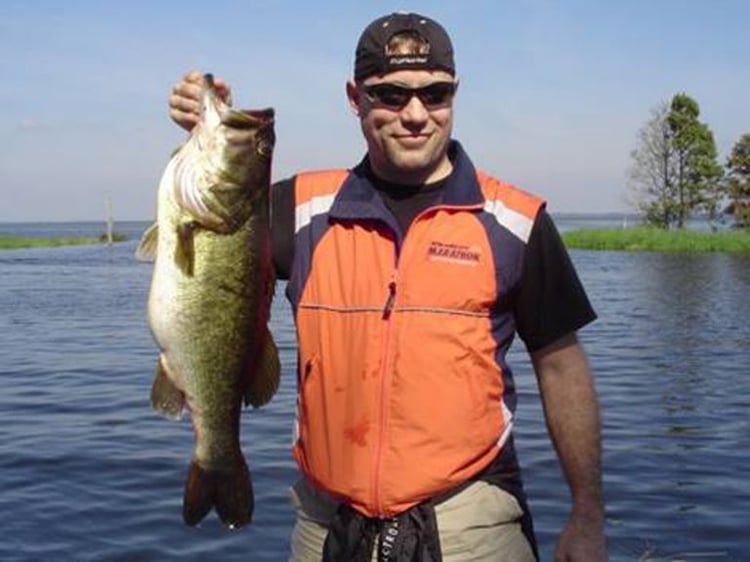 Kirkhoff is a team builder who feels the ETC line merits bringing six sales representatives to the Workshop: "The ETC product is central to our growth, and we have the expertise to provide the right level of support for electrical contractors and other clients."
Reemtsma notes a sharp increase in 'design/build' projects and retrofits of older facilities looking for LED solutions: "It's now all about getting data to fixtures and supplying the correct control systems. ETC now has the right tools for that architectural market." JTH has long believed in bringing customers, end users and electrical contractors to the factory for the full ETC experience.
JTH works closely with local dealers Gopher Stage Lighting, Norcostco, Secoa and LVH. Like all sales agencies, they field requests for dealerships and their criteria are simple. "If a company can show that they are opening up a new market segment, not just dividing the pie into smaller pieces, we welcome them," says Kirkhoff.
The Minnesota market was not as deeply affected by the 2008/2009 financial crisis as the rest of the country. School projects moved forward and corporations with cash on hand continued to place orders. Many larger facilities are now making the switch from traditional sources to LED. These include the Minneapolis Convention Center, the Target Center and the University of Minnesota Medical Center. Reemtsma points out: "In most cases, we are selling solutions and after-sales service rather than straight product."
*****************************************************************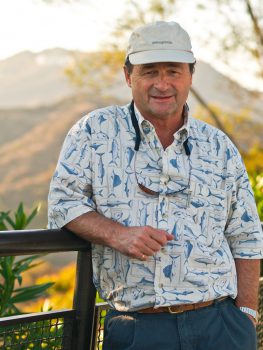 Marshall Bissett grew up in Central Scotland and developed an early interest in theater at Perth Repertory Company. After graduating with an MA in English and French from St. Andrews University in 1970, Marshall studied theater direction at the prestigious Old Vic Theatre School and worked as a production manager for every small regional theater in Britain. At the Young Vic in London, he worked on the original productions of Joseph and the Amazing Technicolor Dreamcoat and Tom Stoppard's Rosencrantz and Guildenstern are Dead. Lured by the promise of foreign travel with per diem, Marshall worked as lighting crew chief for Brian Croft's ESP LIGHTING. He toured with Chicago, The Beach Boys, Neil Diamond (two tours of duty with Patrick Stansfield), the Rolling Stones, Bette Midler (with Chip Monck) and Bob Dylan. In 1978, he was Lighting coordinator for Paul McCartney's Concert for Kampuchea. In 1980, he moved to Los Angeles to run the lighting division of TFA until 1983. There, he organized the concert lighting sequences for This is Spinal Tap. In 1983, he founded TMB, a supplier of lighting equipment and production supplies worldwide. He directed an award-winning production of Oh! What a Lovely War at the Knightsbridge Theatre in Silver Lake. He retired from TMB in 2014 and is currently working as a freelance writer for the concert lighting industry.