It was July 1988. I had completed a design gig at a Shakespeare festival and returned to New Orleans to look for a month's worth of work before starting year two of grad school at Tulane University.
The Republican National Convention was loading in at the Superdome and lighting production company Vanco called the Tulane theater department looking for a runner to assist the crew. I became the winner of a lowly position that would find me serving coffee, fetching donuts, giving rides, buying hardware and shipping boxes.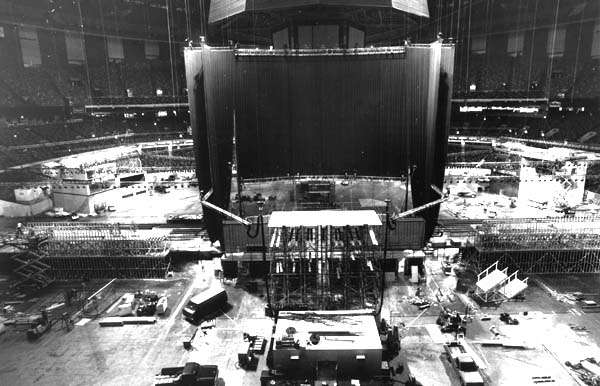 I had no idea how much that 40-day gig would affect my life. That summer, I met my first professional theater electricians, learned to run an ETC Concept console and saw my first LMI touring racks. In between fetching muffaletta sandwiches and beignets, I peppered the board operator with questions: "What does 'release' mean?" "Why are there two GO buttons?" By summer's end, I was punching the console keys when the board op took a break (undoubtedly against union rules).
Most importantly, I met a lighting designer named Jim Tetlow. Jim was working for the well-known design firm Imero Fiorentino Associates. He took a passing interest in my incessant questions about the lighting design: "Why are you using some WFL PAR64 lamps at a 40' trim height?" (He said they were lighting the air!) "What are you doing with those giant Fresnels?"
Jim had a laptop PC running an early version of Lightwright. He taught me how to use it and even let me enter some of my lighting paperwork and print it for my portfolio. We talked lighting while I drove him in my VW bug to his hotel and when I asked him if I could shadow him during his late-night focus call he said, "We don't focus PAR cans; we aim them. Sure – come on out!"
A few years later I ran in to Jim again, this time in Las Vegas. He was lighting the Miss Universe pageant (and no, Donald Trump was not involved in the pageant yet). Jim remembered me and even encouraged me to get a better job than the one I had at the time. (I won't go in detail, but I was in a "transitional position.")
Then, in 1994, I took a job with ETC and moved to Los Angeles. When my new boss, Mike Griffith, gave me a list of customers to call on, guess who was on the list? Yes, I had the pleasure of calling Jim Tetlow and telling him that I was his new ETC sales rep. He was thrilled for me and genuinely celebrated my new career, telling me everything he knew about ETC and how great of a company it was. Jim and I have worked on many projects together over the years and both of us have fondly recalled that summer in New Orleans.
As a runner, I had the privilege of watching a team of people doing important work. The whole time I was fetching coffee, donuts and cold cuts, I was also learning their craft. I tried to be myself, asking questions and observing, also being respectful when the work was intense. More than one relationship was formed that summer and I still remember the names of those electricians. Learning to run that Concept console became an indispensable skill for life. And on the night George H.W. Bush was nominated, I learned why the WFL PAR cans were lighting the air when I witnessed one of the largest balloon drops ever seen.
That summer in New Orleans taught me about the hardware of lighting and the relationships of lighting. Later in life, when I was struggling with trying to become a designer, I fell back on the hardware side – and the relationship side – starting a long career at ETC.
**************************************************************************************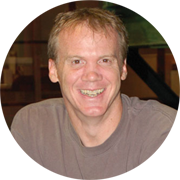 David Lincecum earned a bachelor of arts in theatre from Southeastern Oklahoma State University in 1987, and a master of fine arts from Tulane University in 1990. After completing his education, he gained experience working as a lighting designer and assistant lighting designer. In 1992, he cofounded lighting dealership Stagelight, Inc., in Houston, Texas.
David officially joined ETC in 1994, relocating to Los Angeles, California, to work as a field project coordinator. The following year, he became our western regional sales manager. He was instrumental in growing ETC's sales and developing a rep and dealer network in the western United States. Then in 2003, David transferred to ETC's headquarters in Middleton, Wisconsin, to take on a new position as product marketing manager, where he played a significant role in organizing ETC's overall product strategy and developing a strong product management team.
In 2013, David assumed the role of vice president of Marketing for ETC, and now oversees the global marketing operations of ETC, while supporting dozens of employees around the world. His team includes product managers, technical writers, product trainers, video-production staff, promotions and advertising personnel, and web developers.