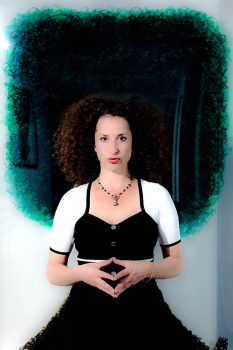 The artist Gila Abutalebi is recognised for her Transparente Lyrik (transparent poetry) creations – revolutionary works of multi-dimensional art dedicated to letters of the alphabet. Gila had long searched for the perfect lighting to illuminate her unique designs, but it wasn't until she met with Andreas Grüter, head of the Cologne Opera's lighting department, that she found what she had been looking for. It transpired that ETC's Source Four Mini was the perfect fixture for the job.
In her works from the series In Love with K – K Visuals and M in Process – M Visuals: Menschen auf Zeit, Gila has written an innumerable number of individual letters on layers of plastic sheets positioned within deep frames, creating works of art with inconceivable spatial depth.
Especially important for a comprehensive experience of these works of art, is the right lighting. Together with Andreas, Gila tested various luminaires, but only the Source Four Mini was the right fit. "The colours and the shadow play of the different layers gather on the rear panel. I only found the radiance I needed for this with ETC," she says.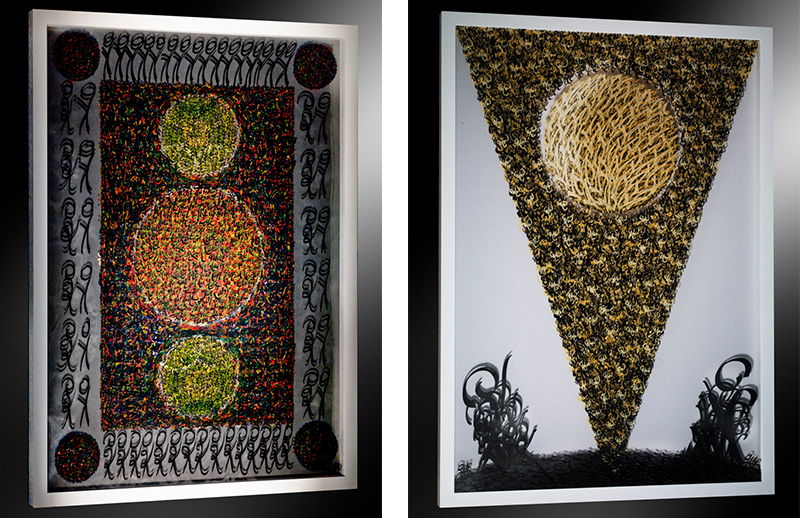 "You can't achieve the clarity on the rear panel with a simple fixture," says Andreas. "With Gila's artwork, the fixture virtually becomes a projector. Thus, you have to work with a lens that can clearly define the light. With the Source Four Mini I can align the lighting in such a way that the works of art virtually become light boxes, which seem to glow from the inside. We couldn't create the seemingly infinite depth of the artwork with any other fixture."
The high colour rendering of the Source Four Mini was an important feature. Andreas says: "We work with 3200K incandescent. In addition to the red tones, the blue tones are also wonderfully displayed; even the nuances can be very well perceived. If the light becomes too cold, it becomes unpleasant for the person appreciating the artwork."
Gila would love for all of her Transparente Lyrik designs to be lit by Source Four Minis. "They make my art glow perfectly," she says.
Photo credit: Gila Abutalebi
Got an ETC-related story of your own to share? We'd love to hear from you! You can email us at blog@etcconnect.com.