When Przemysław Waszkiewicz, owner of Offstage rental company in Poland, was asked by 1 venue recording AUDIO-WIDEO to provide gear for a video shoot, he immediately thought of ETC's camera-friendly fos/4 Fresnel. "There is a lot of variety in LED fixtures, and I've seen many venues purchase RGB fixtures hoping to have greater flexibility in lighting their stage. Unfortunately, the white light is inferior. The LEDs in fos/4 fixtures yield a wide and rich spectrum, which instantly translates to high-quality skin tones," says Waszkiewicz.
The shoot consisted of two separate musical concerts in two different spaces, each with its own set of challenges. Because the crew would be supplying all their own gear, they knew they wanted to avoid bringing in dimmers and heavy, bulky cabling. They needed fixtures with low power draw, but high quality of light with color temperatures similar to incandescent.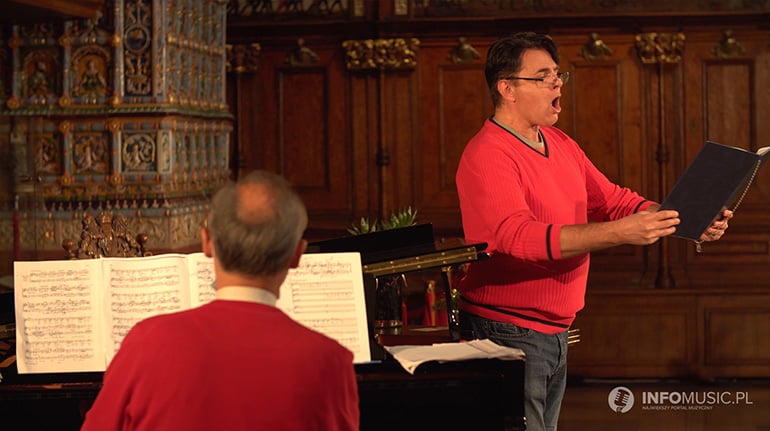 fos/4 Fresnel goes classical
The first of the two events was a classical concert at Artus Court in Gdańsk. Artus Court is a stunningly beautiful building with many windows, meaning they needed fixtures that would balance the camera's color temperature with the natural light within the building. Two fos/4 Fresnel fixtures provided the brightness required to light the scene for the cameras, an area about 6 meters (12 feet) wide. "We were able to precisely adjust the color temperature and achieve exactly the right skin tones we needed, which is always one of the big challenges we encounter with video lighting," says lighting operator Krzysztof Kowalski.
Another benefit of the fos/4 Fresnels is the nearly silent operation. "Many recordings have been rendered useless because fixtures were simply too loud. This is not the case with fos/4 Fresnel," says Waszkiewicz. Even after six hours of recording, the fixtures remained quiet and cool to the touch.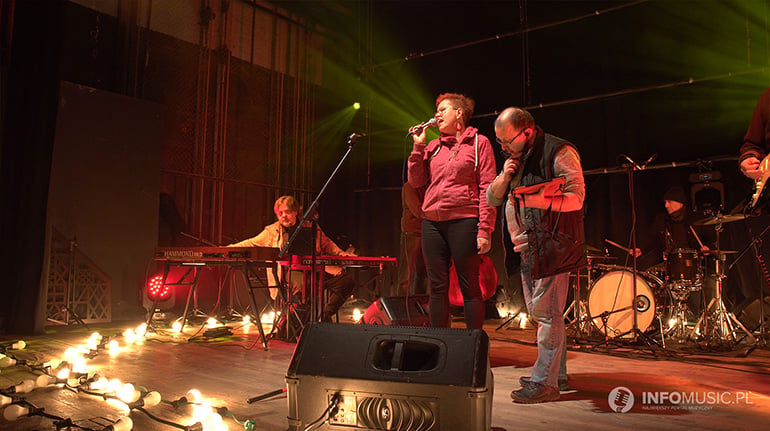 fos/4 Fresnel finds some soul
The second production was an online, streaming blues concert held at the Żulawy Culture Center. The venue stage was in the middle of a remodel, so the lighting designer wanted to draw as much attention to the band without illuminating the entire stage.
Kowalski created a warm, cozy atmosphere with about a hundred lamps on the floor and a few moving lights for effects. He then added the camera-friendly fos/4 Fresnel overhead to light the center of the stage and the lead singer. "The lights on the floor were so bright that we needed a fixture to help balance out the contrast settings for our cameras. The fos/4 Fresnel did not disappoint, and we had no difficulties getting the perfect skin tones we were looking for on-screen," says Kowalski.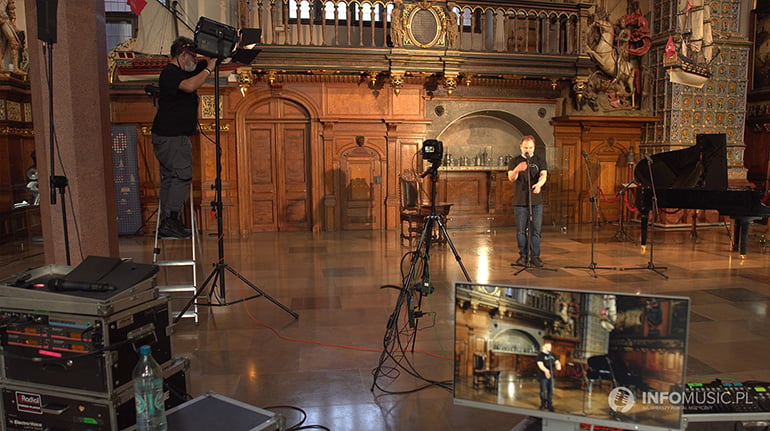 If you want to hear more about how fos/4 Fresnel enhanced the filming of these two very different musical concerts, you can see the full interview here.
Special thanks to:
Artus Court in Gdańsk
Organizer: Stowarzyszenie Przyjaciół Teatru Otwartego / Teatr Otwarty
Żulawy Culture Center
Joanna Knitter Blues & Folk Connection – "Aretha"
Organizer: Organizatorem festiwalu jest Nadbałtyckie Centrum Kultury
Daniel Zimmerman – camera operator
Krzysztof Kowalski – lighting operator