In 2016, a dedicated research team was formed at ETC to advance the technology of future product offerings. The team's first primary project was to create the best light for use on camera. The findings from this multi-year, industry-wide study on color perception come together in the family of fos/4 panel lights. Three sizes, two arrays, and a feature-rich design.
But what makes fos/4 different than the other panel lights on the market?
Let's talk about the fos/4 arrays
The Daylight HDR is a tunable white light array that, using red, deep red, mint, blue, indigo, and cyan LEDs, delivers a natural warmth when rendering skin tones and is optimized for output in cooler temperatures.

The Lustr X8 array uses red, deep red, amber, lime, green, cyan, blue and indigo LEDs to create a mix that brings a richness to the spectrum. This array not only enhances skin tones but also gives new depth to saturated colors.

Also, they're crazy bright. What you see below is the CIE 1931 Chromaticity Diagram. The x,y coordinates for each of the colors in the array are plotted here, creating the outline that shows the available color gamut for the fos/4 Panel Lustr X8.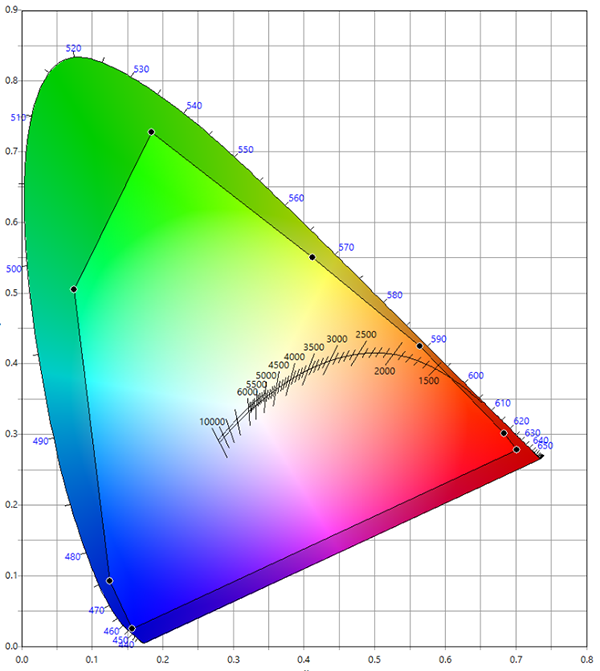 We took this chart and flipped it on its side so you can see how the color grows in brightness at each color point. As you can see, the fos/4 panel not only has eight different colors but because of the additive mixing system, it's brighter at nearly every color point compared to other studio panels on the market with a selectable CCT between 1900 K – 10450 K and brightness up to 62,000 lumens!
First, we added lime
But what makes the color mixing system so much stronger than other fixtures? It's the development behind the arrays. Back in 2015, we added a lime LED to some of our arrays because it greatly improved what was possible when mixing in the visible spectrum. Watch this throwback video for the full explanation of why lime is so amazing for your lighting design.
Now, deep red
We're now expanding what's possible once again with the addition of the deep red LED. This makes such a big difference in the depth of color rendering that we've added it to both the Lustr X8 array and the tunable white, Daylight HDR array. The best white light is, after all, made with color.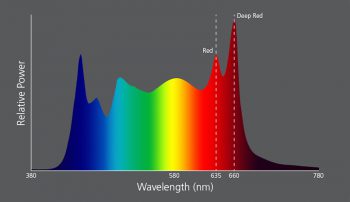 Watch the fos/4 panel video here for more information on how deep red LEDs make a difference in your color mixing.
What's Next.
The full-color screen and tactile encoders on the user interface were designed for a fast-paced workflow. The full-spectrum color picker within the UI lets you choose how you mix each color.
The thoughtful industrial design brings an ergonomically friendly fixture that's meant to be seen. Features include the Griprail, a bracket that acts as a mounting location for the fixture as well as for the numerous accessories found on a shoot.
Wireless configuration
We've also included NFC configuration from your mobile device, and Multiverse® Wireless control from your console using City Theatrical's Multiverse transmitter. You can read more about Multiverse and all it has to offer here.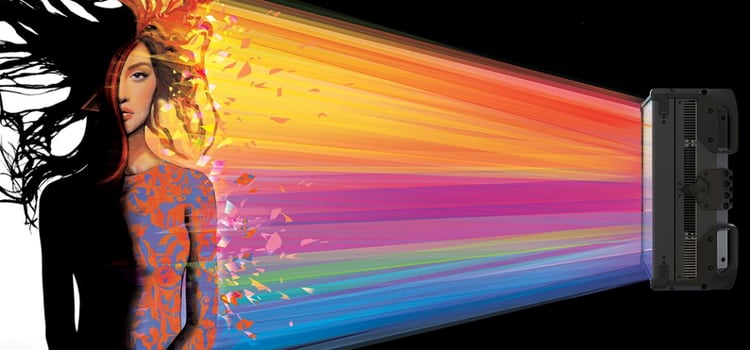 Get up close and personal with fos/4
If you're as excited about fos/4 Panels as we are and want to see them up close and personal, you're in luck. We're holding live events around the world in early February.
CLICK HERE and register for the event that works best for you!
Learn more about fos/4 and how it's changing the way you light for camera at studio.etcconnect.com