This year, ETC celebrated its 20th year of sponsoring eager students at the legendary LDI tradeshow. Sparked by late CEO Fred Foster's passion for helping the next generation of lighting designers, the program aims to give students a leg up in their careers by connecting them with top-tier lighting professionals. Now named the Fred Foster Student Mentorship Program, the initiative has grown beyond the one-time event at LDI. In addition to introducing students to seasoned lighting professionals at LDI, the program now matches students with mentors that provide them with career advice and lighting guidance for a year and often beyond.
Now that the program has been running for 20 years, we have an impressive group of alumni who have continued to accomplish incredible things in their careers. Meet just a handful of them below.
Hideaki Tsutsui (2000 program)
Hideaki was among some of the first students selected back in 2000. After graduating at FSU, he toured a lot, assisted Jules Fisher, and moved to Hawaii as VP of Operation at Eggshell Light Company. He currently teaches lighting design at UT El Paso and continues to work as a freelance designer. Visit his website to learn more about Hideaki and his recent work.
Andrea Bilkey (2001 program)

Andrea Bilkey is a designer, Associate Professor, and photographer, at Texas Tech University's School of Theatre & Dance, and Associate Dean of Undergraduate and Curricular Issues for the J.T. & Margaret Talkington College of Visual & Performing Arts. She received her undergraduate degree from Mankato State University and earned her MFA from the University of Wisconsin – Madison. Between her undergraduate and graduate work, she completed an internship at The Juilliard School and worked for the industry, first at Secoa and then at John S. Hyatt and Associates. As a designer and technician, she has worked in various capacities at Chanhassen Dinner Theatres, Madison Rep, Opera Grand Rapids, Madcap Children's Theatre, Northstar Opera Company, the Canadian Arts Alliance, and for a variety of community theatre companies as well as charitable fundraising events. Andrea's research interests include the history of theatre lighting, where she has been an active participant in the Stage Lighting Archives Working Group at the Pennsylvania State University and participated in two grant supported research trips to their archives, and later in a faculty development leave for deeper exploration in the history of lighting. Recognitions her work has garnered include USITT's Young Designer's Forum, Southwest Theatre Association First Place in the field of Lighting Design, KCACTF Region III Meritorious achievement award for Lighting Design, and KCACTF Region VI Meritorious award for Lighting Design. She has contributed to iSquint.net, has had her design work published in World Stage Design and TD&T, and has articles and reviews published in TD&T. Andrea is an active member with the United States Institute for Theatre Technology's Lighting Commission, serving previously in consecutive terms as Vice-Commissioner for Communications, Vice-Commissioner for Programming, and Vice-Commissioner for Lighting History. Andrea is also a fellow of the Texas Academic Leadership Academy, an editor for the Theatre Design & Technology Journal, Vice-Chair of the History & Heritage committee for USITT, and on the Board of Directors for USITT. Check out her website to learn more: https://andreabilkey.myportfolio.com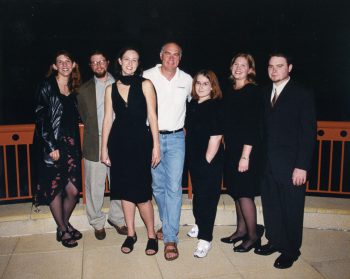 Brian Hapcic (2001 program)
Brian Hapcic is a Professor of Lighting and Sound Design at the University of Northern Colorado. He has worked in the entertainment industry for thirty years, with nearly 300 design credits in multiple performance genres. Brian has a BA in English from Ohio University and an MFA in Design and Technology from the University of Montana. He is a member of USITT and IATSE local #339. In 2004, he was awarded the KCACTF faculty fellowship for meritorious achievement as a professor of lighting design, and in 2015, his scenography for the UNCO production of Medea was selected for presentation at the Prague Quadrennial of Performance Space and Design. His current research interests focus on the use of projected media as a light source in performance, as well as the use of projection and sound in performance installations. Brian says his best accomplishment is opening doors for his students who have gone on to successful careers in the industry.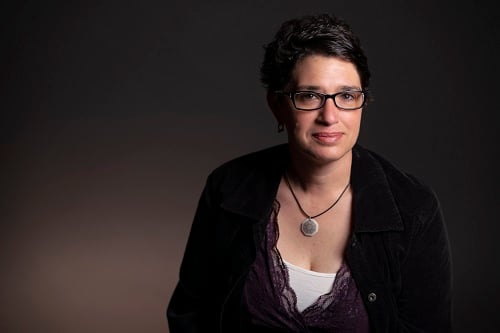 Julie Ballard (2002 program)
Julie E. Ballard is a professional lighting designer and theatrical technician. Ms. Ballard is an Assistant Professor of Theater Arts, specializing in lighting and sound, at Illinois Wesleyan University. She is affiliated with IATSE Local 2 and the Actors' Equity Association and was previously the Stage Manager and Properties Master for Hubbard Street Dance Chicago. Additionally, Ms. Ballard is the owner/operator of OverlapLighting, a freelance production company specializing in production/stage management, lighting design, and photography, and is the Technical Director, Resident Lighting Designer and Stage Manager for The Seldoms. Ms. Ballard was the Lighting Director at the Dance Center of Columbia College for nearly 8 years. She has freelanced for two decades in and around the Midwest, touring regionally, nationally and internationally with Hubbard Street, Pilobolus, Deeply Rooted Dance Theater, and David Dorfman Dance, among others. Ms. Ballard holds degrees in Theater (BA, 1999) and Lighting Design (MFA, 2004) from Kent State University and the University of Florida, respectively. Visit her portfolio to learn more about her work.
Liz Elliott (2002 program)
Since completing the Student Mentorship Program, Liz went on to work at Michigan State University as an Assistant Professor of Theater – Lighting Design and Stage Management and then took a job at DeSales University in 2007 (Center Valley, PA). At DeSales, she became an Associate Professor of Theatre – Lighting Design, Sound Design, and Stage Management. She was also the Facilities Coordinator and Production Manager for both the Theatre and Dance Departments. In 2017, Liz retired from both theatre and academia to spend more time with her family and accepted a job at Lutron Electronics, Inc. at their corporate headquarters in Coopersburg, PA. She is now a Project Manager for Lutron in their Specification Design Services Department. Her primary responsibility is overseeing the Elite Account lighting design firm – Bouyea & Associates as their account manager.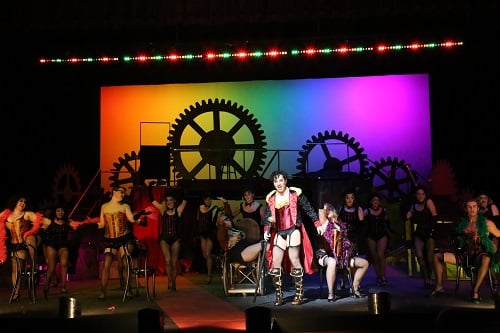 M. Scott Grabau (2002 program)
After attending the 2002 LDI show, Scott continued his work as a lighting and sound designer in the San Diego area. In 2011, he began a full-time teaching position at Irvine Valley College. Today, he is a tenured full professor serving as Producer and Theater Department Chair. Scott recently completed a sabbatical project where he examined the USITT eSET program and reorganized his coursework to align with the program's certificate exams. He has collaborated with many excellent theatre companies including The Old Globe, La Jolla Playhouse, San Diego Repertory, North Coast Repertory, and Cygnet Theatre. He has received multiple awards for his work: Patté Awards for his designs on Curse of the Starving Class and Dracula and an NAACP Award for the United States premier of Da Kink in My Hair.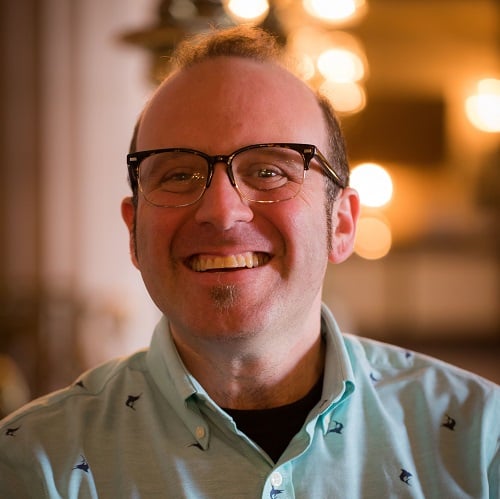 Justin Partier (2002 program)
Since his LDI sponsorship, Justin graduated in 2003 from Mason Gross School of the Arts (under F. Mitchell Dana) and has been designing in and out of New York City. He has acted as an associate and assistant designer to numerous lighting designers, most notably Japhy Weideman, David Lander, and Russell Champa, in regional, Off-Broadway, and Broadway theatre. In addition, he has worked as a designer or associate in opera, dance, and corporate event lighting for numerous companies. In May 2018, Justin began serving as Lighting Director at San Francisco Opera, where he continues to freelance design and associate design, including serving as the Lighting Director and Production Manager for John Cameron Mitchell's Origins of Love tour. Learn more about his work at justinpartierlighting.com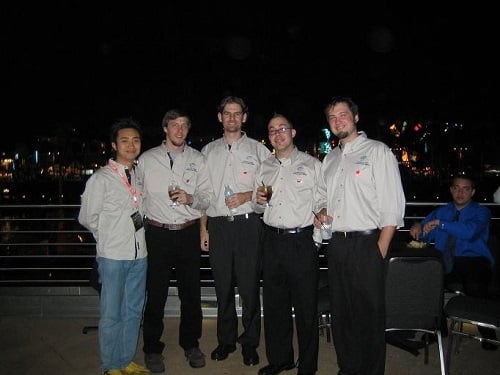 Andrew Cissna (2005 program)
Andrew is currently a lighting designer based out of Washington DC. After his program completed, he toured with Hubbard Street Dance Chicago and graduated from University of North Carolina School of the Arts in 2006. Then, Andrew moved to Washington DC on a fellowship with the Kennedy Center. He went on to design freelance in DC for six years, designing nearly 100 shows, receiving a Helen Hayes nomination for best lighting design. He has assisted Beverly Emmons, Stan Pressner, Nancy Schertler, Chris Lee, and others both in DC and at the Guthrie, Merrimack Rep, on industrials, and more. Andrew went to grad school for an MFA in Lighting at the University of Maryland studying with Brian MacDevitt, and then assisted MacDevitt on both Mountaintop and Raisin in the Sun on Broadway. He worked on the Broadway transfer of Chinglish to the West Coast and has assisted Off-Broadway for Jen Schriever on Woody Harrelson's Bullet for Adolf. Andrew continued to freelance in DC and regionally at Milwaukee Rep, Cincinnati Playhouse, Playmakers Rep, Berkeley Rep, and more, receiving three more Helen Hayes nominations. Now, Andrew is full-time teaching in the graduate program at University of Maryland and has been the Head of Lighting for Spoleto Festival USA since 2011.
Tony Galaska (2005 program)
Tony Galaska is an associate professor and head of the design and production at Florida International University. His design work has been seen at The Contemporary American Theatre Festival, The Shakespeare Theatre of New Jersey, The Texas Shakespeare Theatre Festival, National YoungArts, Gables Stage, and in NYC with companies such as Toy Box Theatre Company, The Gallery Players, Wings Theatre Company, Metropolitan Playhouse, and New Perspectives Theatre Company. Tony is currently the Chair of Design, Technology, and Management for KCACTF Region IV. He received his MFA in lighting design from Purdue University, a BFA from the University of Wisconsin Stevens Point and an AA from the University of Wisconsin Waukesha.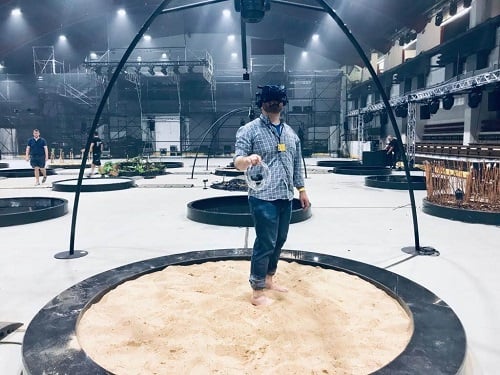 Ian Garrett (2006 program)
About seven years ago, Ian moved to Toronto to take on an academic post at York University, where he is now Associate Professor of Ecological Design for Performance. Though he still teaches lighting and video design, a lot of his work has shifted to work with mixed reality and live performance. With his company Toasterlab, Ian is working on a two-year grant to develop an open source script library for allowing artists to integrate AR, VR, and location-specific information. It follows up on the work he did under a USITT Innovation Grant. They've developed a number of projects using this technology and approach over the last few years, and just hosted the first of six day-long symposiums on the topic on campus. Visit their website to learn more and check out the archive of their symposium which streamed on Howlround. Ian continues to do a lot of work on issues of sustainability in theatrical practice. He is the director of the Centre for Sustainable Practice in the Arts which is working on building resources with a number of partners in the US, Canada, and the UK. Ian is also co-chair of the education committee for the Broadway Green Alliance. The design work that he maintains tends to be related to either of these foci, oftentimes under the banner of EcoScenography, where Ian has been focused on energy-efficiency and leveraging the innovations in efficient lighting in conjunction with renewable energy projects. This last summer, Ian served as the lead curator for the US for the 2019 Prague Quadrennial, and is working as co-chair for World Stage Design, which will be in Calgary in August of 2021.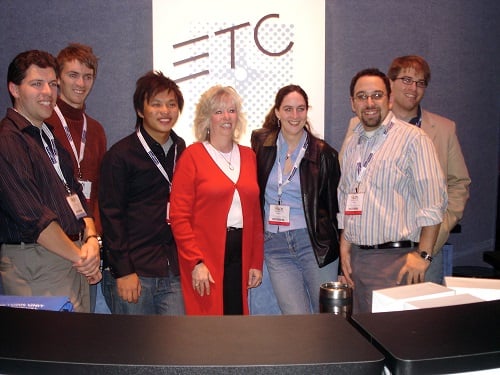 Chip Perry (2007 program)
After graduation from the University of Florida with an MFA, Chip taught at UCF for six years. Since then he has been the Director of Lighting and Show Production for WWE.
Porsche McGovern (2008 program)
Porsche has designed in New York on works such as Mothers (Playwrights Realm), Bureau of Missing Persons (Neighborhood Productions), Ghetto Babylon (Dramatic Question Theatre), many shows with Spookfish Theatre Company, and others. Regionally, she has designed The Last Five Years (Portland Stage), Skeleton Crew and We Are Proud to Present… (Playmakers Repertory Company), A Single Shard (People's Light and Theatre Company), and The Two Gentlemen of Verona (Oregon Shakespeare Festival). She also researches designers and directors in regional theatres, which can be found on Howlround.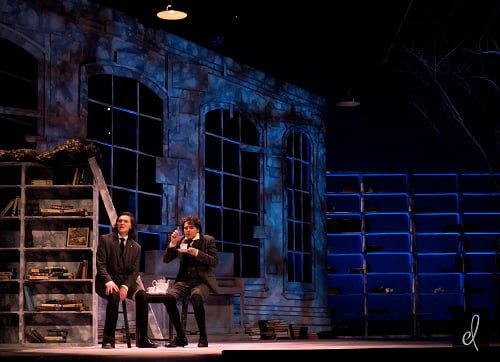 Darren Levin (2008 program)
Since completing the Mentorship Program, Darren toured with Feld Entertainment's Disney on Ice. He also spent three years as Assistant Technical Director and Lighting Supervisor for McCain Auditorium at Kansas State University. This included specifying a major lighting upgrade to the venue. Now, Darren is an Associate Professor at Middle Tennessee State University in his seventh year teaching lighting design and mentoring all student lighting designers in the program. Darren also works as a freelance designer across the country, with Nashville Rep being his primary home.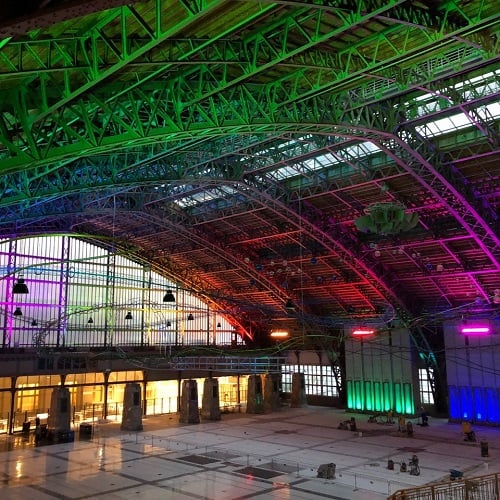 Bryan Lussier (2011 program)
Bryan graduated from the University of Florida with an MFA in Lighting Design in 2012. Shortly after, he hit the road and worked on a couple of national tours before being hired as a designer at Available Light in 2014. In 2016, he was hired by Lumenpulse, Inc. In 2019, Bryan was promoted to Sales Engineer for the Midwest and Southeast territories where his primary tasks include: project management, design, controls based solutions, and programming narratives. He still works as a theatrical lighting designer in the Boston area. In 2019, he received a EMACT DASH award for Best Lighting Design of a Play for Curious Incident of the Dog in the Nighttime and nominated for Best Lighting Design of a Musical for Mamma Mia!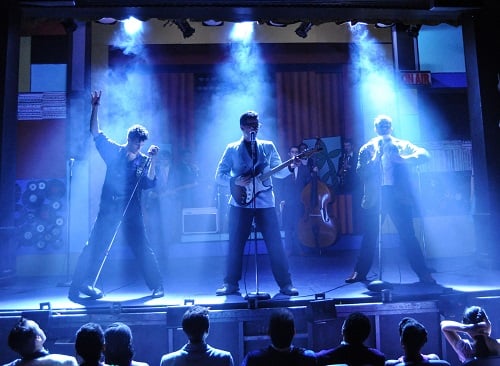 Ethan Steimel (2011 program)
Since the ETC sponsorship, Ethan moved to New York and designed various theatre projects: The Boys From Syracuse (Theatre Row), Ian Manuel (Joe's Pub), Overture, Chance, Propaganda! (NYMF). Other designs have been La Bohéme (El Paso Opera), Masters of Illusion—Live! (US/Canada tour), Julius Caesar (Trinity Shakespeare), Priscilla Queen of the Desert, The Buddy Holly Story, The Graduate (Forestburgh Playhouse). He has designed numerous shows for the New York Film Academy, the Actor Studio Drama School, the Atlantic Acting School, and the Long Island Musical Theatre Festival. Ethan has been assistant lighting designer on West Side Story (Broadway), Choir Boy (Broadway), Fiddler On The Roof in Yiddish (Off-Broadway). Ethan freelances as a lighting director for The Lighting Designs Group at CNN, Bloomberg TV, and PriceWaterhouse Coopers. In 2019, Ethan co-produced Propaganda: The Musical Podcast and A Christmas Carol (Broadway).
More on the student mentorship program
For more details on the Fred Foster Student Mentorship Program, please visit www.etcconnect.com/studentmentorship/
Feature image provided by M Place Productions and the Platinum Hotel