For over 20 years, ETC has connected with lighting technology students through the Fred Foster Student Mentorship Program. With the group of program alumni now reaching a count of hundreds, the ETC team is always thrilled to see more and more familiar faces finding success in the industry.
One such alum that we recently caught up with is Bill Rios. After completing his MFA at the University of Texas at Austin in 2021, Bill has stayed busy picking up lighting design work, freelance drafting for various companies, and teaching Vectorworks.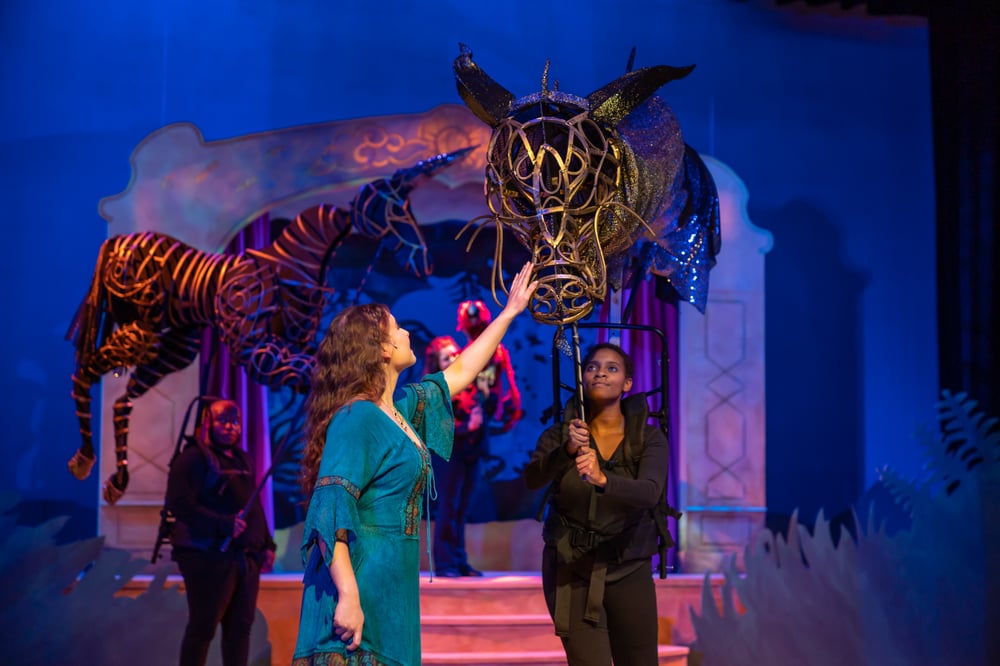 Ella Enchanted, Magik Theatre, San Antonio, TX. Lighting Design: Bill Rios, Photo Credit: Siggi Ragnar
Bill programs and designs on the ETCnomad client and a keyboard connected to the venue's Element console
Making connections
Bill applied to the 2020 Fred Foster Student Mentorship Program while working to complete his thesis. Historically, the Fred Foster Student Mentorship program brought a group of lighting students to the legendary LDI show, introducing them to many industry professionals during a one-time dinner event in Las Vegas.
When the global pandemic shook up any in-person event planning in 2020, ETC decided to make the most of going virtual. The program was extended into multiple events, with a large social event as well as panel-led discussions on specialized topics, like lighting for television or concerts.
Bill says that the newly devised roundtable events helped inform the direction he wanted to take his career in post-graduation. They also presented hands-on skills, like when a panel of moving light programmers discussed how to map out time stamps with Adobe Audition.
Eventually, Bill was matched with several industry mentors to stay in touch with through the end of his MFA program. Through the connection he made with Al Crawford, he landed opportunities lighting shows on two different cruise ships as well as a variety show at the Holiday World theme park in Santa Claus, IN for Arc3design. Throughout working on these shows, Bill honed his programming and time code skills, while working at the fast pace required in corporate theatre productions.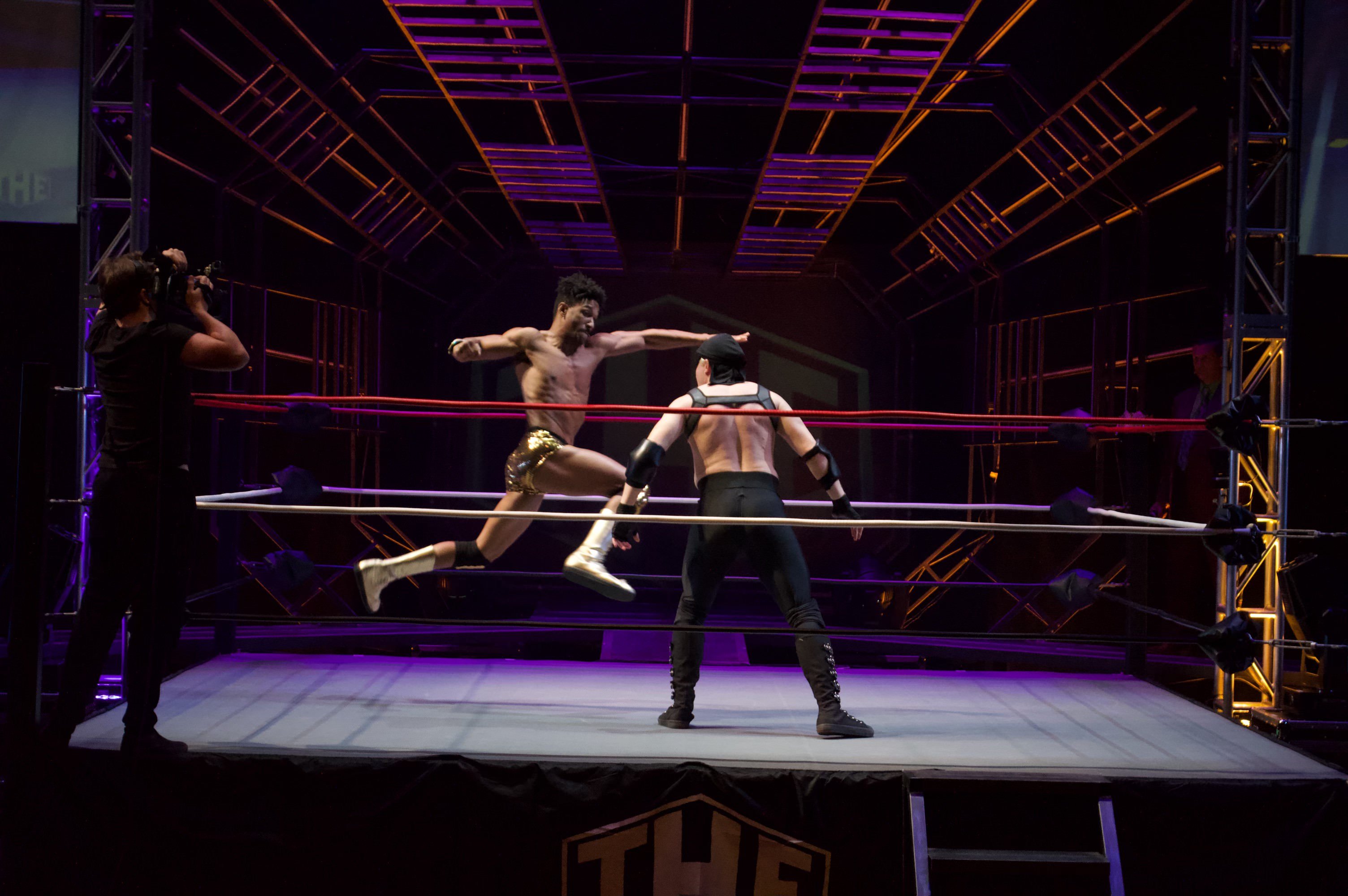 The Elaborate Entrance of Chad Deity, ZACH Theatre, Austin TX. Lighting Design: Bill Rios, Photo Credit: Austin Brown

Among Bill's recent lighting designs was The Elaborate Entrance of Chad Deity at the ZACH Theatre in Austin, TX. The production used the ETC Gio, several of the new Lonestar fixtures, and ColorSource PARs, as well as a lot of other in-house gear. Bill also used his ETCnomad client to complete a lot of previz work in Unreal on another machine, as well as doing notes offline between tech rehearsals. Bill says, "We used a lot of time coding to manage complicated sequences between lighting, video, and sound. It really is a beautiful show."
Staying agile with ETCnomad
In 2022, Bill launched his LLC, BR Lighting and joined USA 829. Currently, Bill is designing a production of Godspell at St. Edward's University as well as a production of The Hero Twins: Blood Race at the Magik Theatre in San Antonio.
In his recent productions, Bill has been relying more and more on ETCnomad to keep up with the pace of work and remain agile on the job.
Bill says, "Toward the end of my MFA program, and especially with the introduction of Augment3d, I became more interested in the idea of having a 'digital twin' linked to the console software that can be utilized before we land in the venue."
After working in different spaces using different consoles, Bill wanted a consistent solution to maintain muscle memory for quick programming. Now, he uses an ETCnomad key, a wireless keyboard, and a set of X-keys for easy plug-and-play programming, whether he's working from a laptop or connected to a console.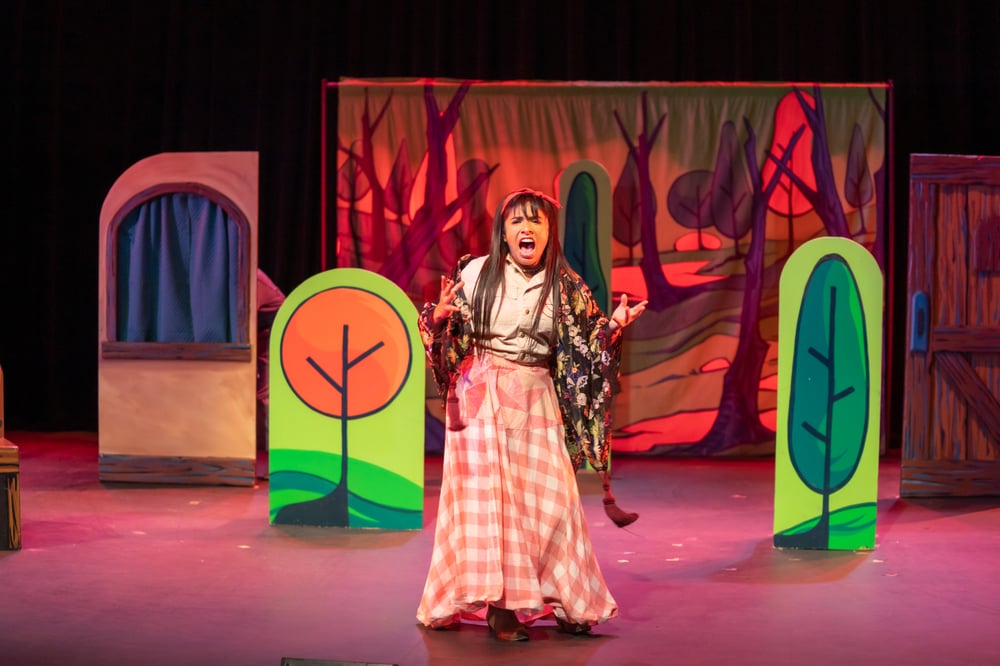 Snow White, Magik Theatre, San Antonio, TX. Lighting Design: Bill Rios, Photo Credit: Siggi Ragnar
Bill says, "I just finished programming a show for the Austin Opera and I was very successful at plugging my wireless keyboard into the Eos classic and staying at the same speed I usually go instead of having to reorient myself on where the buttons are on this desk."
For example, Bill has pan and tilt macros programmed into his X-keys XK-24, making it very easy to correct lighting positions with a button system he's familiar with on any Eos desk.
"Now, my rule is if I've programmed the same thing three times, I save it as a macro. Putting in that work upfront is worth saving all those seconds in the future," says Bill. He joked that his motto is "the new speeding up is slowing down."
To learn more about Bill and his work, please visit https://www.billrios.com/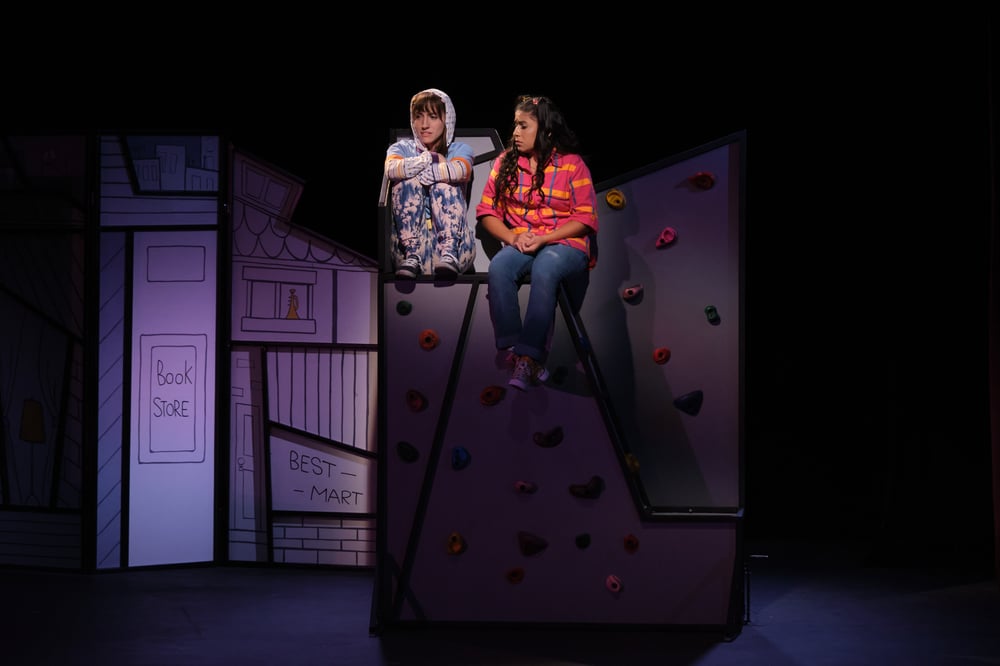 Maddis Fridge, Magik Theatre, San Antonio, TX. Lighting Design: Bill Rios, Photo Credit: John Michael Hoke
Credit for blog feature image: The Elaborate Entrance of Chad Deity, ZACH Theatre, Austin TX. Lighting Design: Bill Rios, Photo Credit: Austin Brown