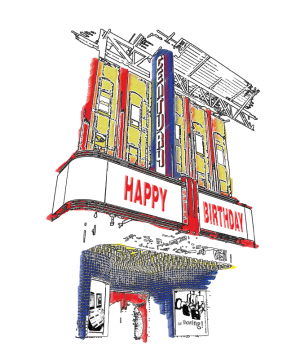 As a company that includes "have fun" in its motto, ETC has long sprinkled in bits of fun and celebration in its everyday operations. One way that has happened over the years is through our personal birthday cards.
Each year, ETC graphic designers generate unique, ETC-themed birthday cards for all employees. More impressive yet? ETC's CEO Fred Foster personally signed each one for decades—and with 1,000+ employees, that's a lot of time spent signing! Carrying on the tradition, Fred's wife, Susan Foster, now signs the employee birthday cards.
Though we won't sign all of your birthday cards, we've decided to share the ETC-themed birthday fun with printable birthday cards from our archives.
Simply print the PDF at the links below, fold it in half twice, and share with your favorite birthday-having TD, professor, crew member, or ETC fan!