The Royal Court Theatre in London's Sloane Square changed British theatre forever.
Its bold productions of Look Back in Anger and the works of Arnold Wesker, Joe Orton, and John Arden in the 1950s shocked audiences used to the safer fare of Noel Coward and Terence Rattigan. Theatre lighting also got a shakeup when the lighting designers of that era (Andy Phillips, Rory Dempster, and John Simpson) rejected colored gel in favor of fixtures in open white light. In 1971 they formed White Light, named after that design choice. Their company's first success was The Rocky Horror Show in 1973. And 45 years later the company has grown into an international presence with over 85,000 square feet of warehouse and demo-room space in Wimbledon, more than 200 employees, and annual revenues of $27 million.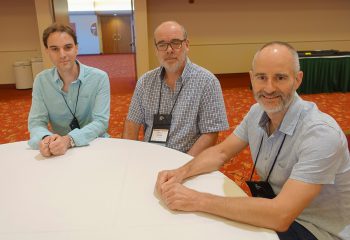 We caught up with the White Light team at ETC's 2018 Workshop in Madison – and found them impressed with the experience. "Unlike anything I've ever been to – the factory visits alone were amazing, very impressive," said Antony Vine, Sales Development.
While they still rent gear to about half of the shows currently in London's West End Theatre, Dave Isherwood, Technical Director, does not see growth in that market. "There's more competition now, so we made the decision to diversify, first into event lighting and now into the integration of large scale overseas projects." Enter Special Projects Director Simon Needle, whose connection to White Light goes back to his days as production electrician with the long running Miss Saigon. He recently oversaw the park wide lighting equipment and control integration for a Warner Brothers theme park in Abu Dhabi, the company's largest project to date.
At the recent FIFA World Cup in Moscow, White Light supplied ETC LED Source Four Series 2 Lustr fixtures for many of the commentary booths. Plans are underway for an office in Dubai to provide local technical support. White Light has been linked with ETC since the late '80s and holds an impressive inventory of consoles. "We have over 50 Ions in rental stock and a lot of others from the Eos family – they have become the standard in British theatre," says Isherwood.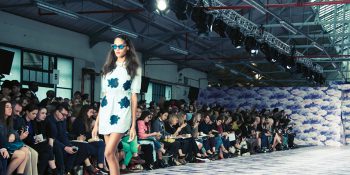 Vine hopes to "get the Whole Hog name out on the street" with the hiring of a Hog product manager. The Irideon and Source Four Minis have become the workhorses of the emerging touring exhibition market. "We are still growing the company," says Isherwood, "we see a big future in packaging lighting, media servers, and video together."
For more info on White Light London, visit www.WhiteLight.Ltd.uk