Tony Kushner's multi-award-winning play, Angels in America recently made a triumphant return to the National Theatre in London, marking 25 years since its UK debut. In this post, Dan Murfin, lighting control manager for the National, talks us through the unusual shared control system behind this production of the two-part epic.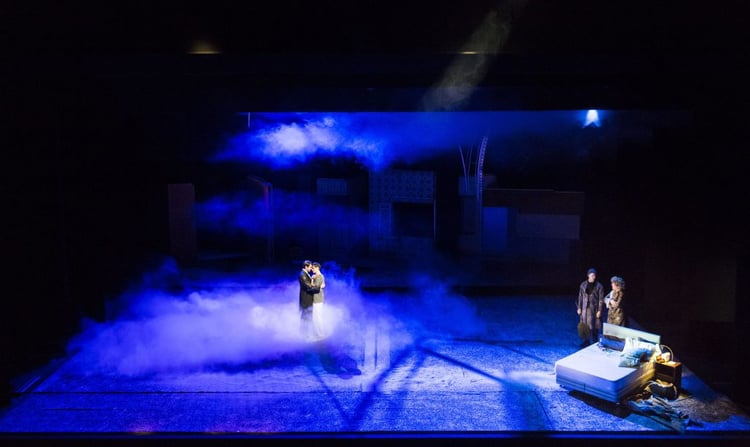 Dubbed "a gay fantasia on national themes" by Kushner, Angels in America concerns a group of interconnected New Yorkers in the mid-1980s, when the world was in the grip of the AIDS crisis and Ronald Reagan was in the White House. Marianne Elliott, directed the new staging of the play. She's complemented by a lighting design from Paule Constable and a set designed by Ian MacNeil, who takes advantage of the moving parts afforded by the National's Lyttelton stage to blend reality and fantasy for the multi-faceted story.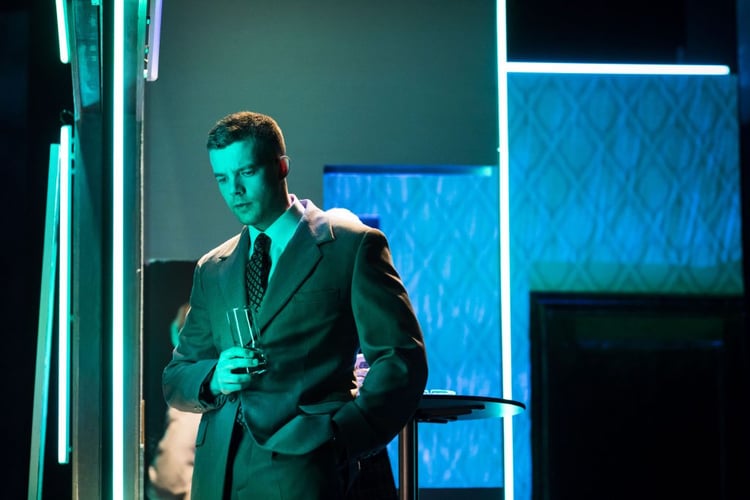 The LightStrike app
"One thing that is quite different about this production is the use of the LightStrike app," says Murfin. "The app works alongside Eos to track automation systems with the lighting, making use of Streaming ACN and sharing that control with Eos. LightStrike's in control of the pan and the tilt of moving lights in the rig, while Eos controls the color, the intensity, the shutters and that type of thing."
Shared control system
"There are four revolves in part one, and Eos working together with LightStrike means we are able to have the lights staying mapped to a specific area of the stage," he continues. "The lights are able to track the revolves and remain in the same place as they move, an exciting and rare process. It's a shared system so we can hand control over to LightStrike for a move and we take back control on Eos for a scene."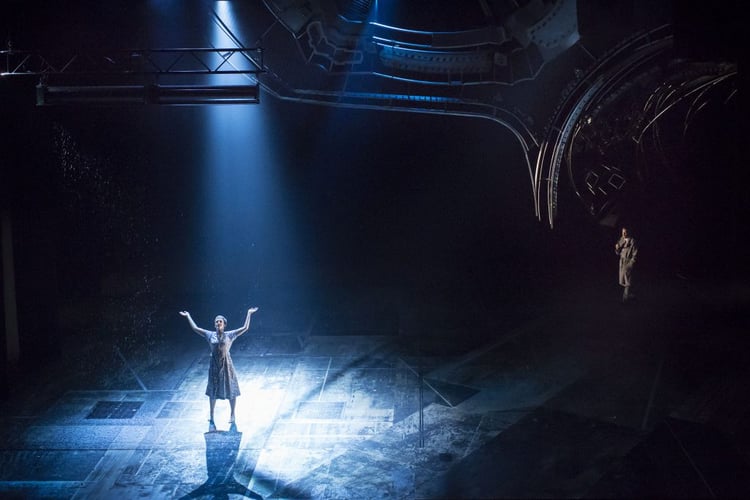 OSC, Eos & QLab
In the Lyttelton, all of the lighting and sound integration is via Eos and Open Sound Control (OSC). "For part one, this system is used to animate an old-time telephone control desk," explains Murfin. "When a button on it is pressed, OSC triggers Eos and QLab. They respond by illuminating the LED on the button."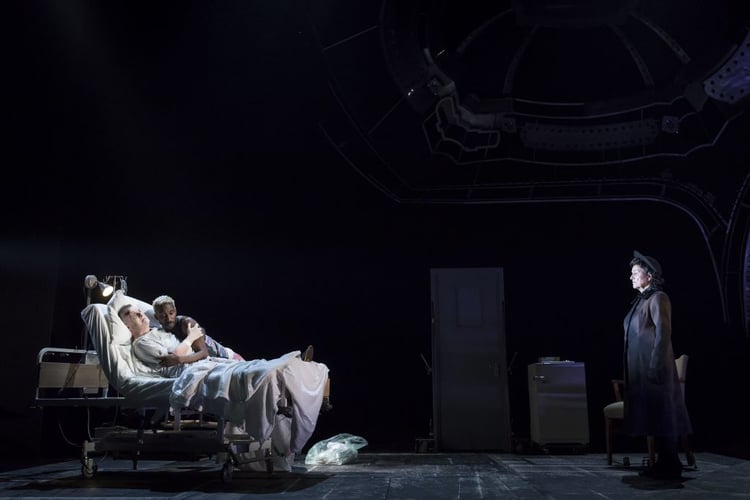 The key to success?
"With everything we have going on at the National, time is often tight and we have to achieve a lot in a short space of time. For this production alone, the lighting control team includes three programmers using two Eos Ti® control desks and a Gio®. Several factors are key to our success – we have the best control systems, our programmers are the best in the industry, and we've got the best equipment to make the process as easy as possible," concludes Murfin.
Photos © Helen Maybanks.
This is an abridged version of a press release issued in June 2017, read the full story at etcconnect.com.