ETC'S Southern California reps, Warren Mays and Tony Stefani of MPA Lighting and Controls are partial to musical analogies. Outside their day jobs as ETC's most prolific sales team in North America, both play in local bands—Mays on guitar and vocals, Stefani on drums—including the Irish fusion group Staggering Jack as well as ETC's unofficial West Coast house band Sons of Sunset. Known more for intense rehearsal than live performances, the Sons also features ETC's Western Regional Sales Manager Randy Pybas on guitar and vocals. Mays, who plays in a third L.A. band (Relish), hopes that 2017 will be the breakout year for the Sons with at least one live performance. Their Burbank offices include a small stage set up with band gear. "We were going to light the stage but we've been too busy to get around to it," jokes Mays.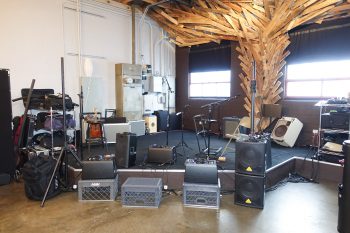 Coming off an exceptional year of sales to the Harry Potter Experience at Universal Studios, the California Science Center, the Peterson Auto Museum, Greek Theatre, Ford Theatre and a renovation at the Hollywood Bowl, the company is, as Stefani puts it, "insanely busy." The temptation to increase the sales force is tempered with a longer view reflecting Mays' business school background: "The rep business is all about timing—we don't get paid till the job is complete yet a lot of our salary costs are upfront." Stefani learned his lesson during a previous growth spurt: "We were no longer selling but were managing people—no one was driving the bus." Both agree that their vision of a company where "the employees are treated exactly as we would want to be treated" is threatened when the payroll gets too big.
Stefani, now in his twentieth year with MPA, joined the company after working at the Olesen Group and Proscenium Lighting. Ten years later he was joined by Mays who was the technical manager at TFA/Electrotec and later as technical sales manager at TMB. The torch, or lighting fixture, was soon passed from the founders to the new owners.
The company took its familiar acronym from founding partners Bill Moodie and Tom Pincu, two legends of the early days of stage lighting as different as partners could be. Pincu, a driven, detail-oriented, workaholic whose tools were a phone and a drawing board, questioned the need for frivolities like offices or furniture. Moodie, his equally knowledgeable but more amiable counterpart, was a master of the soft sell and timely anecdote. They both brought years of experience as executives at Colortran and Strand to an agency that was a perfect match for ETC. They also set the guidelines for business practices that have survived in the next generation: no rentals, no direct sales and no conflicts of interest with customers.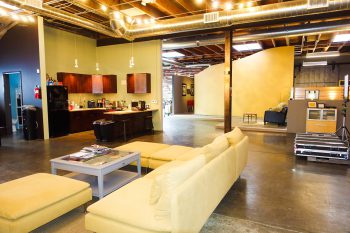 MPA's Southern California territory extends from San Luis Obispo to the North and the San Diego County line to the South over to the cities of San Bernardino and Riverside in the East. Notwithstanding California's ongoing fiscal crises and the exodus of the movie business to its new home in Atlanta, this is prime territory packed with designers, consultants and TV studios. It is no surprise that MPA has repeatedly won ETC awards for regional sales. This did not exempt them from the economic wake-up call of 2008. "Our privately funded business stopped dead, but luckily the specification market stayed strong," says Stefani.
MPA was among the first to see the shift to LED in the specification market. "We had a good grasp of the theatrical market, but we needed LED lines to broaden our range and create complete packages," remembers Mays. To meet growing demands, MPA hired in architectural specialists and took on the Selador line, later adopted by ETC into its LED fixture range. With California sales tax running near 10 percent, MPA is sure that some boxed goods business is being lost to out of state internet sellers and is happy to see the new MAP (Minimum Advertised price) policy now in effect.
MPA fields many new dealer requests. Responding to the loaded question of whether Southern California has the correct number of dealers, Mays replies diplomatically, "Well we might have a couple too many and there is no shortage of requests every month."
Looking ahead, 2017 could be a vibrant year for MPA with projects that include the Nixon Library, The Academy Awards Museum and the new NFL Stadium in Inglewood. This could seriously cut into band rehearsal time.
*****************************************************************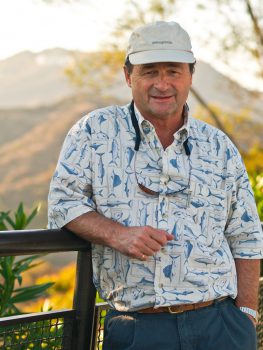 Marshall Bissett grew up in Central Scotland and developed an early interest in theater at Perth Repertory Company. After graduating with an MA in English and French from St. Andrews University in 1970, Marshall studied theater direction at the prestigious Old Vic Theatre School and worked as a production manager for every small regional theater in Britain. At the Young Vic in London, he worked on the original productions of Joseph and the Amazing Technicolor Dreamcoat and Tom Stoppard's Rosencrantz and Guildenstern are Dead. Lured by the promise of foreign travel with per diem, Marshall worked as lighting crew chief for Brian Croft's ESP LIGHTING. He toured with Chicago, The Beach Boys, Neil Diamond (two tours of duty with Patrick Stansfield), the Rolling Stones, Bette Midler (with Chip Monck) and Bob Dylan. In 1978, he was Lighting coordinator for Paul McCartney's Concert for Kampuchea. In 1980, he moved to Los Angeles to run the lighting division of TFA until 1983. There, he organized the concert lighting sequences for This is Spinal Tap. In 1983, he founded TMB, a supplier of lighting equipment and production supplies worldwide. He directed an award-winning production of Oh! What a Lovely War at the Knightsbridge Theatre in Silver Lake. He retired from TMB in 2014 and is currently working as a freelance writer for the concert lighting industry.