CUE 2017, affectionately dubbed Camp CUE, wrapped up on Sunday, July 23rd after three full days of classes. 240 end users joined us downtown Madison for education, networking, and fun. This year we organized classes into one- and two-day-long tracks so attendees would have a more immersive, educational experience. Tracks focused on technicians, educators, general system networking, designing a better theater, and Eos console programming. And for the first time ever, optional Saturday evening classes joined the lineup.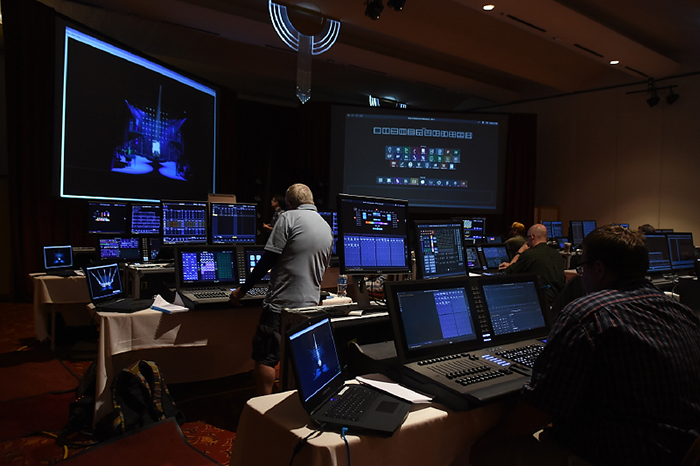 A look back at Camp CUE
The theme this year harkened back to a time when many of us were shipped off for a week or two each summer to camp. While we didn't ask anyone to sleep in a tent or canoe across the lake, we did have badge-earning opportunities, roasted s'mores at the Friday evening picnic, told ghost stories, and had a surprising number of sing along participants at the registration desk each day.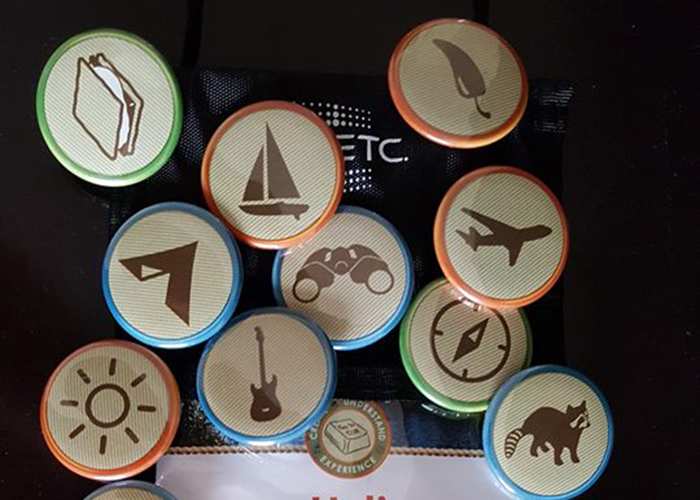 The rain on Friday evening forced the picnic indoors, but that didn't seem to slow the fun. Food trucks, s'more roasting, tech games, tours, and a photo booth kept everyone more than busy.

Bobblehead Fred lost at CUE
Camper Bobblehead Fred wandered off early in the weekend on a nature walk. Luckily several attendees were able to snap a quick pic of him so we knew he was safe and sound.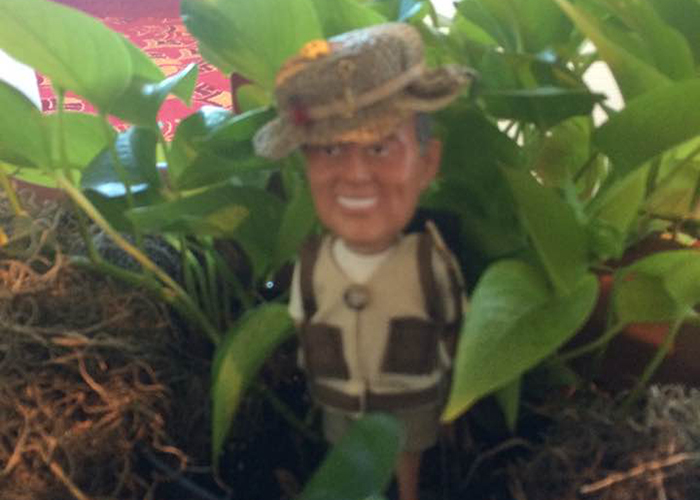 CUE video links
If you were unable to make it to CUE, or want to relive some of your favorite moments over and over again, you're in luck! We recorded several of the CUE classes, as well as the opening keynote by ETC vice president of Marketing, David Lincecum, and they are now available on our website.
iOS Stickers
We also created a sticker pack just in time for CUE. Download it for iOS devices from the Apple Store by searching for ETC Theater Sticker Pack.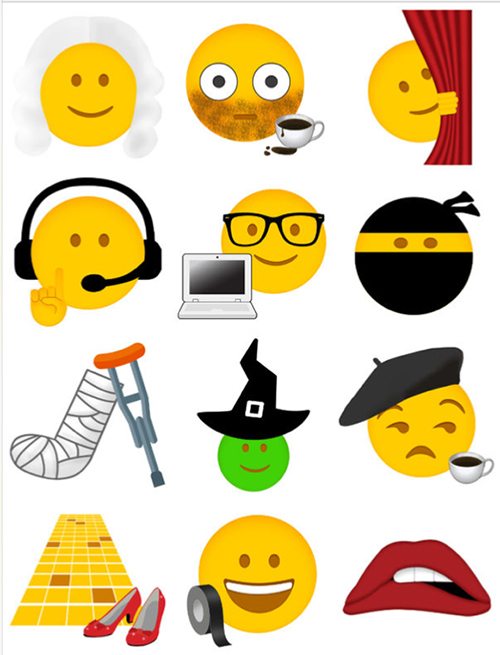 Thanks to everyone who made the trip. This was our most successful CUE ever!