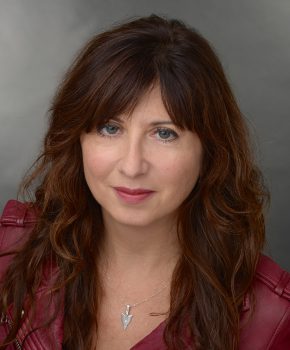 Lately lighting designer and visual artist Anne Militello has been spending more time designing hotels than staying in them.
In her warren-like Hollywood offices, renderings of lobbies and restaurants compete for wall space with awards gathered over a forty-year career. "I'm busy doing everything as I always have," she says, referring to five hotel projects under construction, her recent lighting design for the 50th anniversary of Center Theatre Group at LA's Ahmanson Theatre and her teaching position at CalArts.
She explains her recent shift to more architectural jobs with typical candor: "It's more age-friendly – there is less age discrimination, unlike the music business where you definitely have a shelf life." Looking back on recent tours with Leonard Cohen and k.d. Lang, she notes that "many of my rock clients are near the end of their career or deceased." That said, Militello lit and programmed 17 high profile acts in one day at the Ahmanson Theatre using a rig designed for a resident show. "I listen to music all the time and can still see the storyboard of a song in my head," she adds.
Of the many sea changes in technology Militello has seen, she singles out the arrival of the moving fixture as a seminal moment. "It added a fourth dimension to my work, the element of movement – that can't be underestimated."
Early influences in the New York theater scene would also shape her career. Playwright Sam Shepherd, whose early work she lit, encouraged her to "get serious and move to New York" from San Francisco where she was working on the fringes of the music scene, battling the entrenched sexism of the late '70s. "In those days when I showed up for a crew call, they thought I was somebody's girlfriend," she jokes. Working off-Broadway she met lighting designer Johnny Dodd whose avant-garde methods caught the attention of the Warhol school but kept him from being a "famous" Broadway designer. His trick of putting tear gas in the fog machines to make the audience cry kept him out of the mainstream. [The '70s were a different time. Please let's not try this or in any way think we're advocating this, mmm-kay? –The ETC team]
It's hard to think of anyone more qualified to run a lighting design program at the prestigious CalArts School of Theatre. Aware that her students will look at tungsten fixtures as the rotary dial phone of the industry, she welcomes the constant research and new ideas they bring to the table. Along with trade shows and vendor visits she stays in touch with the mind-spinning catalogs of new products. Militello's students will also benefit from the many hard knocks that have shaped her career.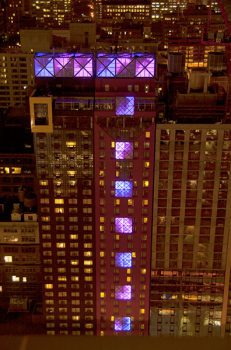 "In their final year, I teach a class on the business side of being a designer – something we often must learn the hard way," she says, recalling her three-year stint with the Walt Disney Company. As an up and coming Broadway and off-Broadway lighting designer, she landed the dream job of designing the second phase of Paris Disneyland with the option to light Paris Opera productions on the side. The temporary move from New York to Glendale, California as she prepared to head to Paris turned out to be permanent when she fell victim to internal company politics and was re-assigned to light Toon Town at the Anaheim park.
Apart from learning to read the fine print more carefully, her three-year term at Disney gave her a basic training in architectural lighting and "how to make things bullet-proof and give them longevity."
Bristling at the idea – often expressed by live event designers – that architectural lighting is boring she says, "I don't just arrange downlights in a row – I shape the space." She is proud that California has taken the lead in legislating for efficient, eco-friendly and healthy light sources. "As designers, we are new to the game at a very exciting time in architecture. Before we came along the electrical engineer was in charge of lighting."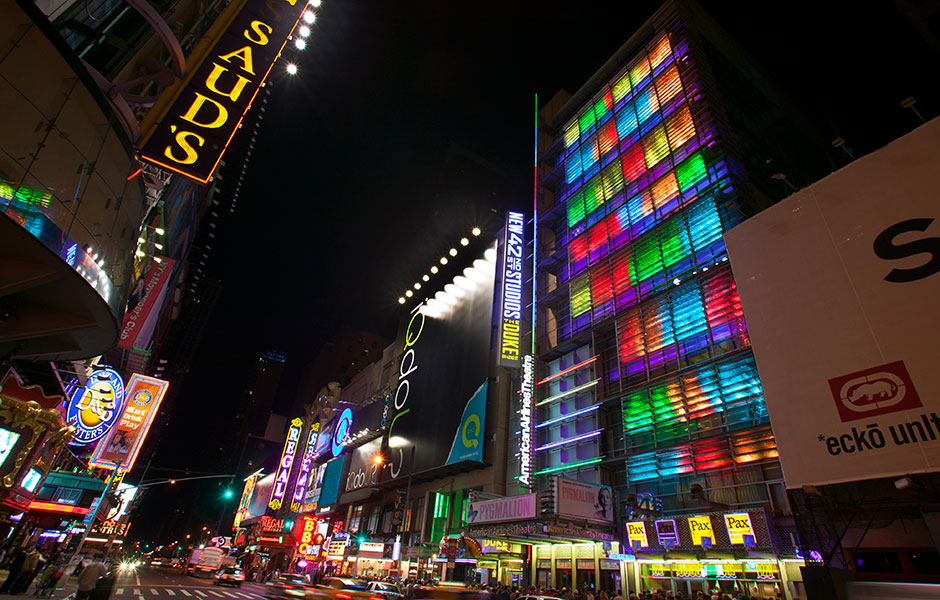 Militello also enjoys the collaboration with the many trades it takes to put a building together. In contrast, she remembers her first solo gallery show, which involved lighting spaces near the L.A. River with ETC Source Four fixtures and many solitary nights of programming. "Left alone, I can disappear down the rabbit hole – I welcome collaboration to keep me grounded." Her very visible kinetic art installations on the front of The New 42nd Street Studios building and the Fairfield Inn & Suites by Marriott on 40th St. near times Square in New York are a tribute to her ability to work with a team in challenging conditions.
There is not an ETC controller that Militello has not touched at some point in her journey from Off Broadway to complex kinetic installations. "I think the 42nd Street job was programmed on an early ETC Expression. Now I'm not allowed near consoles – it's such a specialized job." ETC's Paradigm and Mosaic systems are well represented on her architectural jobs. Always on the hunt for the perfect "missing" fixture, her wish list includes a compact, outdoor-rated, shuttered fixture with a great color engine. We can all agree there is no shortage of dark ugly buildings that could use her help.
Pointing to her wall of framed awards, Militello jokes that she has gone far past the point of "doing jobs that will look good on my resume." She would welcome another art installation or, better still, her own tropical island with a performing space to program all day events.
Lighting designers cannot always be relied upon for great quotes about their work but, as in so many other areas, Anne Militello is exceptional. "Light is an extension of life – it's how it branches off into other things that interests me" is a statement that perfectly explains how she remains to the top of her field.
To learn more visit annemilitello.com and vortexlighting.com
*****************************************************************
Marshall Bissett grew up in Central Scotland and developed an early interest in theater at Perth Repertory Company. After graduating with an MA in English and French from St. Andrews University in 1970, Marshall studied theater direction at the prestigious Old Vic Theatre School and worked as a production manager for every small regional theater in Britain. At the Young Vic in London, he worked on the original productions of Joseph and the Amazing Technicolor Dreamcoat and Tom Stoppard's Rosencrantz and Guildenstern are Dead. Lured by the promise of foreign travel with per diem, Marshall worked as lighting crew chief for Brian Croft's ESP LIGHTING. He toured with Chicago, The Beach Boys, Neil Diamond (two tours of duty with Patrick Stansfield), the Rolling Stones, Bette Midler (with Chip Monck) and Bob Dylan. In 1978, he was Lighting coordinator for Paul McCartney's Concert for Kampuchea. In 1980, he moved to Los Angeles to run the lighting division of TFA until 1983. There, he organized the concert lighting sequences for This is Spinal Tap. In 1983, he founded TMB, a supplier of lighting equipment and production supplies worldwide. He directed an award-winning production of Oh! What a Lovely War at the Knightsbridge Theatre in Silver Lake. He retired from TMB in 2014 and is currently working as a freelance writer for the concert lighting industry.