I first met Bob Johnston in North America's largest indoor rehearsal room—an Air Canada aircraft hangar where the Rolling Stones were rehearsing the 1989 Steel Wheels tour. I was working at TMB then and somehow we had sold the band on a set of enormous, nine-cell, color-changing fixtures, each the approximate size of a Fiat 500. The only thing larger was Bob's infectious sales energy which today shows no sign of dimming. We recently met up and had the opportunity to talk about fishing, hockey, as well as the philosophy and history of his longtime home, Christie Lites.
Garages may have originally been designed to house cars, lawn mowers, snow blowers and assorted household junk but in the lighting industry they are better known as the birthplace of ideas, products and huge multinational enterprises. So it should be no surprise to learn that North America's largest lighting-only company began in a Toronto garage. In 1985 a young Huntly Christie saw a brighter future in supplying lighting to the bands he once played drums for and created Christie Lites.
An equally young Bob Johnston, after four years with William F. White and in his first year as a local rep with Rosco, opened Christie Lites as a Rosco dealer. "We became instant buddies even though I went back to work at White's as his competitor for the next nine years," remembers Johnston.
In 2001, after a stint in Los Angeles working for a couple different lighting companies, Johnston came back to Toronto and rejoined a greatly expanded Christie Lites as sales director. At Christie, a fastidious attention to detail and strict internal controls had helped the company grow from the garage into nine full-service Canadian locations and, starting in 1998, seven offices in the U.S. "The offices in the States are strictly for rentals and support for concert touring and the corporate business," explains Johnston. "The sales are handled by our Canadian outlets and ETC is a massive part of our sales growth in the Canadian market."
Last summer's International Workshop in Madison, near ETC's headquarters in Wisconsin, provided a perfect venue for a Christie Lites sales meeting with the 18 sales reps who attended the seminars and extended training. The commission-based sales team is not constrained by geographical territories but are linked to their customers on what Johnston calls the "one contact, one rep" principle. The customer can choose to work with the sales rep of their choice and the sales reps are intentionally kept away from project management, purchasing and negotiating with vendors.
This philosophy is born out of Johnston's own early days in sales. "I would get involved in screwed up orders and usually make things worse," jokes Johnston. "I want my sales guys to fly free from the operations side of things."
In the same spirit of job delineation, Christie outsources all its technical services through a partnership agreement with Canadian company Field Services. Johnston calls it the "give the dough to the baker" principle and is confident that the ETC drawings, technical specs, turn-ons and tech support are in safe hands.
But any ideas of separation or independence go out the window when it comes to gear. Consistency of equipment is at the heart of the rental division's Official Rental Product Line (ORPL) system. The system assures that every rental outlet has identical equipment, including flight cases, racking and wiring specifications. If anyone needs a replacement, they know they'll get the exact same gear that will work in the exact same way. This meticulous pursuit of consistency has helped the company grow its relationships with vendors and production partners.
Christie Lites is not just about concerts and touring. Johnston and his team are expanding into the install market, to service the "tons of opportunity on the architectural side," Johnston says. They work in partnership with architectural rep firms, consultants and ETC, noting that ETC can now be competitive on control systems jobs that would until recently have gone to other companies. (We put a long—but only partial—list of the projects Christie has used ETC on at the end of this post.)
But in the end, it all comes back to relationships for Johnston. "With ETC as our partner, the future looks very bright and we look forward to having them on our team for many years to come – as we say in Canada 'Keep your stick on the ice.'"
Current and Completed Projects
National Arts Centre; Ottawa, ON
Bishop Strachan SS; Toronto, ON
Banff Gondola; Banff, AB
Canada's Parliament West Block; Ottawa, ON
Legacy HS; Calgary, AB
Grant McEwen University; Edmonton, AB
Canadian Museum of Human Rights; Winnipeg, MB
Imperial Theatre; St. John, NB
Toronto Transit Commission Steeles West Station; Toronto, ON
Toronto Centre for the Arts; Toronto, ON
Queen Elizabeth Theatre; Vancouver, BC
The Orpheum Theatre; Vancouver, BC
Phoenix Theatre at the University of Victoria; Victoria, BC
The York Theatre; Vancouver, BC
Collingwood School Theater; West Vancouver, BC
Kelowna Community Theatre; Kelowna, BC
Vancouver East Cultural Centre; Vancouver, BC
T. Gil Bunch Centre for the Performing Arts; Mill Bay, BC
Royal BC Museum; Victoria, BC
McPherson Playhouse; Victoria, BC
Royal Theatre; Victoria, BC
Centennial Theatre; North Vancouver, BC
River Rock Show Theatre And Lulu's Lounge at the River Rock Casino; Richmond, BC
Chilliwack Cultural Centre; Chilliwack, BC
Christ Church Cathedral; Vancouver, BC
St. Andrew's Church; Vancouver, BC
*****************************************************************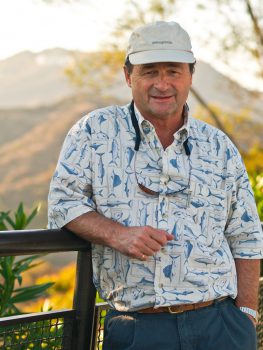 Marshall Bissett grew up in Central Scotland and developed an early interest in theater at Perth Repertory Company. After graduating with an MA in English and French from St. Andrews University in 1970, Marshall studied theater direction at the prestigious Old Vic Theatre School and worked as a production manager for every small regional theater in Britain. At the Young Vic in London, he worked on the original productions of Joseph and the Amazing Technicolor Dreamcoat and Tom Stoppard's Rosencrantz and Guildenstern are Dead. Lured by the promise of foreign travel with per diem, Marshall worked as lighting crew chief for Brian Croft's ESP LIGHTING. He toured with Chicago, The Beach Boys, Neil Diamond (two tours of duty with Patrick Stansfield), the Rolling Stones, Bette Midler (with Chip Monck) and Bob Dylan. In 1978, he was Lighting coordinator for Paul McCartney's Concert for Kampuchea. In 1980, he moved to Los Angeles to run the lighting division of TFA until 1983. There, he organized the concert lighting sequences for This is Spinal Tap. In 1983, he founded TMB, a supplier of lighting equipment and production supplies worldwide. He directed an award-winning production of Oh! What a Lovely War at the Knightsbridge Theatre in Silver Lake. He retired from TMB in 2014 and is currently working as a freelance writer for the concert lighting industry.