I'll admit it, "Innovating Creativity" sounds like a bit of a marketing buzz phrase. But, I'll also be one of the first to admit that it's a concept we at ETC take to heart.
I walk through our Town Square lobby every day. The Empire State Building that houses Fred's office has lost some of its magic. The rat that seems to move on its own has lost most of its whimsy (this week he's on top of the bank building). The light-chase running on the underside of the entrance to Century Theater is not as captivating as it was a decade ago when I first started working here.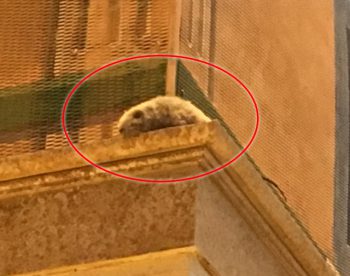 But ETC as a company has not lost its magic and I think it's because of the innovation. Sounds a little cheesy? (Get it? Rats… cheese…) Some days it is. Some days I'm amazed that so many people can be so dedicated to developing products they rarely (if ever) get to see used in the real world.
So I decided to wander around the building and ask others what ETC innovation means to them. These are the people who work behind the scenes researching, developing and testing products. It quickly became clear that I am not the only one impressed by the spirit of innovation.
"We're innovative in a number of ways," says Chris Price, systems application engineer and ETC employee of 20 years. "We are innovative in how we treat our employees. I don't know of many companies who pay such close attention to employee wellbeing. We are also innovative in how we approach product design. New teams are built based on product-design needs and how employees work together. No two development teams are the same. I'd say that's innovative."
Kirk Starks, technical support specialist, says: "The way ETC thinks about color control and color theory is innovative. We don't ask 'why' or 'why not,' we ask, 'how can we make it better? How can we do more?'" Kirk also says, laughing: "We innovate more black boxes than anyone else in the industry." He's not wrong – if you consider every networking device, controller, processor, dimmer cabinet, button station, and distro box, we MUST be the leader in little black boxes.
Kirk wasn't the only one to mention our desire to take something existing and "make it better."
"We study how our customers work, why they do what they do, and then brainstorm multiple ways to improve the process," says Rigging Product Development Manager Steven Ricks. "A lot of our ideas never see the light of day, but we learn so much from experimenting and from failing. We are trying to create tools and experiences that allow (our customers) to be the creative ones. We often say that many companies design new products, but very few engineer new products, meaning, we think through every detail and how it will affect the user."
Christine Smith, project manager in the Research and Development department watches products grow from concept to reality. She sees firsthand what works and what doesn't. She eloquently says: "Innovation at ETC is the collaboration of brilliant minds, beginning with a spark of the imagination that pushes the boundaries of possible, followed by orchestrated interactions that form the spark into something we hold in our hands and then mold so far past what was originally conceived. Innovation at ETC is the passion of all of us and part of the magic of our family!"
Troy Hatley, senior software engineer, says: "It means taking the time to investigate new technologies. It means looking at customer needs and trying to map current and future ETC product to fit that need as closely as possible …it is about taking — and more importantly being granted time — to look at new ideas. ETC fosters this concept with management styles that allow for time to do research and come up with innovative product and technologies."
Katie O'Connell, systems project manager, reflects on the moment she knew she was working for the right company" "A group gathered in the fixtures lab to watch a demo of the EDLT lens tube. When we were shown the difference in the quality of light, the whole room said, 'ohhhh!' Everyone was excited and impressed with how we were changing the norm for the better. I knew I had made the right decision to join this company. I felt at home."
And to me? Innovation is creating that thing that people didn't even know they needed. Just like it says in our mission statement …we give our customers more than they expect.